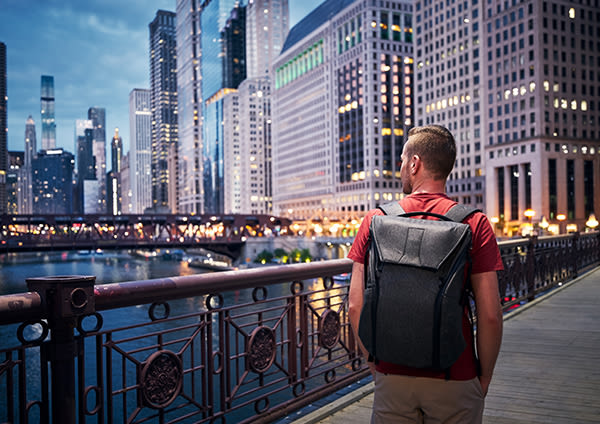 Explore the American Midwest with a trip to the Land of Lincoln, Illinois. Perfect for solo travellers, couples and family trips, Illinois boasts historic small towns, stunning natural wonders, and the bustling city of Chicago. Get lost amongst the waterfalls and wilderness of Starved Rock State Park, visit iconic cities like Naperville, Springfield and Peoria, watch your favourite sports team at Soldier Field and take a stroll through the stunning Garfield Park Conservatory. Oh, and don't forget to take a bit of the world-famous deep-dish pizza in Chicago - this cheesy delicacy almost warrants an Illinois holiday package in itself!
Deals with your name on them...
Explore holidays by interest
Frequently asked questions
What is the nicest part of Illinois?
Chicago is undoubtedly the most popular destination for travellers in the entire Midwest, and for good reason too! It's got everything – award-winning restaurants, live music, world-class museums, waterways and greenspace. The capital of Illinois, Springfield, shouldn't be overlooked; after all, it was home to Abraham Lincoln for nearly 20 years. It was also the birthplace of Route 66.
---
When is the best time to visit Illinois?
The best time to visit Illinois for many travellers is from April to May and between September and October. The temperature is generally fairly pleasant so you can explore the state's incredible natural beauty.
---
What is there to do in Illinois?
Devour your body weight in Chicago's legendary deep-dish pizza, visit the world's largest T-Rex at the Field Museum of Natural History in Chicago, get a glimpse of The Bean, catch a Chicago Bulls game, or, if NBA isn't your sport of choice, you can cheer on the Blackhawks ice hockey team as well as two baseball teams, the Cubs and the White Sox. You can also check out Abraham Lincoln's presidential museum, explore the national parks peppered around southern Illinois and visit an Indian settlement at Cahokia Mounds.
---
What to take on holiday to Illinois?
Fun fact, Chicago is also known as the Windy City. A light windbreaker jacket will serve you well alongside comfortable walking shoes. If you plan to hit the state parks and do a little hiking, you'll need a few extra provisions so best to do some specific research if that's on your to-do list.
---
Where to go on holiday in Illinois?
It depends on what brings you to Illinois in the first place. Culture vultures love Chicago, while history buffs are drawn to Springfield as it's where Abraham Lincoln resided for nearly two decades. Naperville is one of the wealthiest cities in the Midwest, Rockford is home to the Anderson Japanese Gardens and if the great outdoors beckons, the Shawnee National Forest and Starved Rock State Park will certainly scratch that itch.
---
How do I go about cancelling my Illinois holiday package?
---
...loading
Popular local & international holiday deals
Popular holiday destinations