One of our expert travel agents can get you to Maldives
Fill in the online enquiry below and one of our experts will contact you shortly (Maldives does not have a specific deal at the moment).
Call us on 0877 40 50 00.

Maldives
The Maldives may be one of the world's smallest nations, but it more than makes up for it with its myriad of white sandy beaches, warm Indian Ocean waters and unashamedly over-the-top luxury resorts.
Choose from a vast number of private resorts located across over 1000 islands, where some of the world's most exclusive hotels vie for the title of most opulent resort. Expect private butlers attending to your every need, in-room massages, glamorous rooms, and just about everything else a discerning holiday maker could hope for.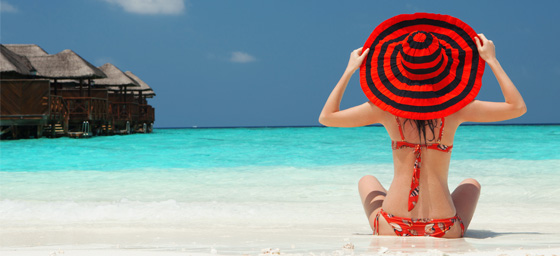 But it's not all 5-star bells and whistles. Families, divers and even backpackers have plenty to look forward to in the Maldives. Backpackers who want to go it alone can make their own travel plans away from the luxury resorts. Catch a ferry and go island hopping to small communities where friendly locals welcome you with warm smiles.
Nature lovers can explore some of the best diving and snorkelling in the world. Discover breath-taking coral reefs and delve mysterious caves as schools of iridescent tropical fish keep you company along the way. Swim with manta rays, turtles, and massive whale sharks. Ocean enthusiasts will enjoy plenty of water sports including parasailing, jet skiing, sailing, windsurfing, kitesurfing, fishing, and much more. Next, head a little further offshore to the intriguing Maldives Victory dive site where the wreck of a huge cargo ship that sank in 1982 lies along the ocean floor.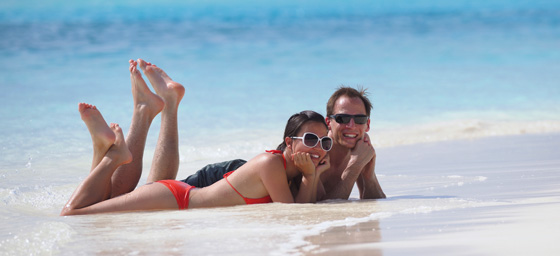 Take a break from the beach and head to the vibrant capital city of Malé. Wander through bustling fish markets and fascinating mosques, then take it easy at a coffee shop, café or restaurant. Don't miss out on some amazing Maldivan dishes, such as freshly caught skipjack tuna cooked in creamy coconut sauce, or one of the many fragrant curries served with steamed rice.
Whether you're looking for an opulent retreat where relaxation is always on the itinerary, or a laid-back way to discover all the wonders of the ocean, you're sure to find it on the idyllic islands of the Maldives.
Contact a Flight Centre travel expert to book your island holiday today!