Caribbean Cruises
Dive into glistening turquoise waters, colourful colonial towns and vibrant cultures on a Caribbean cruise. From the bustling streets of Jamaica to the palm-strewn shores of Grenada and beyond, unlock a world of serenity on a Caribbean cruise. Let our team of Flight Centre cruising experts assist you in selecting your perfect Caribbean getawaytoday.
Discover a place of unspoilt beauty seemingly untouched by time. Whether you dream of snorkelling through glittering turquoise waters, relaxing on white sand beaches or exploring fascinating new places, a Caribbean cruise allows you to take things at your own pace. From the rhythmic shores of Puerto Rico to the stunning corals of St. Kitts, at Flight Centre, we can assist you in choosing the perfect cruise itinerary.
Strike out on a historic adventure where Spanish citadels collide with palm shaded beaches and enchanting cultures come to life. Sit back, relax and let the magic of the Caribbean come to you, while indulging in first-at-sea innovations. Boasting state of the art on-board entertainment, imaginative dining options and luxurious accommodation, cruisers are ensured the finest experiences without any hassles.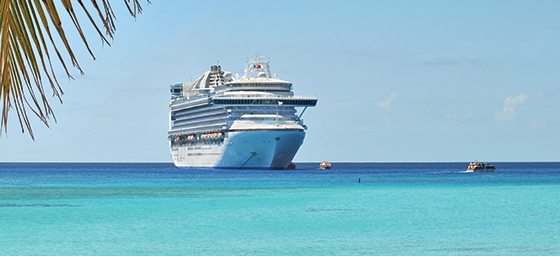 Find out more, talk to a Travel Expert
Our consultants:
Can find packages exclusive to Flight Centre to save you money
May help find deals with your preferred airlines and hotels
Can suggest other ways to experience your holiday, such as a tour