Top Mauritius tourist attractions for the entire family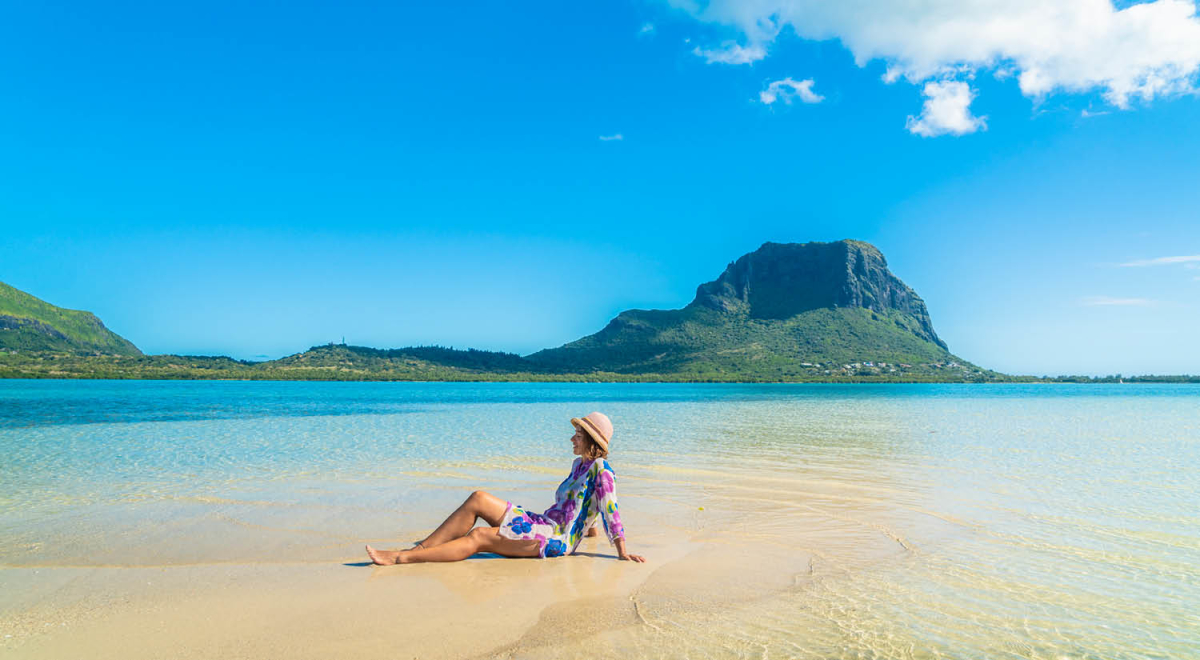 ---
---
One of the most popular holiday destinations in the world for the entire family, no matter their ages, from grandchildren through to grandparents, is the island country of Mauritius, which is also fondly, and for very good reason, a top destination for South African travelers. Apart from being relatively close to South Africa - it's only a four-hour flight eastward from South Africa - so jet lag doesn't come into the equation, and, best of all, the country is visa-free for South Africans.
Mauritius is blessed with a temperate tropical climate; about 100 splendid beaches; warm sublime, azure, smooth, Indian Ocean waters lapping its shores; spectacular lagoons and beautiful coral reefs (by the way, Mauritius is home to the second longest coral reef in the world!) and so many great swimming and snorkelling areas that it is impossible in this limited space to list them all!
Water-based activities are without doubt the first choice for many visitors.  For the less agile and older members of the family, lounging around on the beach and taking the occasional paddle in the sea is the ideal pastime. A great experience for the more mature person is to view underwater life from the comfort and safety of a semi-submersible or even a submarine but if these don't tick any boxes, visiting the Blue Bay Marine Park aboard a glass-bottomed boat is just as much fun! 



For the more active family members, there is snorkelling, scuba diving, windsurfing, jet skiing, catamaran sailing, pedalo self-propelled water scooters, or paddling out into a lagoon on a sea kayak.  Do some Sea karting (a unique Mauritian adventure) or ride the two-person sub scooters, which are akin to motorbiking on land but biking underwater instead! How about taking a catamaran cruise around the island? 
Or do a bit of horse riding on Belle Mare Beach? Take a day trip to Île aux Cerfs Island. A thrilling experience for the whole family (the less active can come along for the ride but stay on the boat) there is the option of taking an early morning motorboat ride to a very special spot where swimming, snorkelling, and frolicking with dolphins is a holiday highlight.
There is also a wide variety of land-based activities for the visitor to enjoy, many of which are very family-friendly. In fact, for the less agile amongst us, there is a lot more to see and do in Mauritius' interior than along its lovely coastline. For example, exploring Port Louis' waterfront and central market is a day well spent.
The nearby Sir Seewoosagur Ramgoolam Botanic Garden (a.k.a. Pamplemousses Gardens) with its giant lily pads, free-roaming deer and giant tortoises is a "must-see".  Visit the Natural History Museum in Port Louis and learn about the extinct dodo. Visit the Creole colonial museum Eureka House.  Watch the fish being fed at the aquarium.  Slide down a natural slide during a river trek along the Galets River.  Browse for souvenirs in the seaside village of Grand Baie. 



A trip to Chamarel will not only allow you to visit spectacular waterfalls (and adrenaline junkies can even make a reservation to abseil down one of them!) but also allows you to visit a rum distillery and taste its wares while you are in the area, take in the Seven-Coloured Earth reserve.  L'Aventure Du Sucre takes you on an eye-opening tour of an ancient sugar factory. Discover waterfalls and swim in clear ponds during a canyon excursion along the Papaya River. 
The African-themed Casela Park offers an action-packed day for all ages.  Walk with lions, ride a camel, go on safari, or get adventurous on the zip lines, canyon swing, mud karts and quad bikes.  Speaking of wildlife, how about a visit to La Vanille Reserve Des Mascareignes where you can meet tortoises, and view crocodiles, fruit bats and iguanas, or the 20,000+ species of insects in its fascinating insectarium?
Indeed, there is so much to see and do, both inland and along its coastline, in Mauritius that you are literally spoilt for choice. 



This little island is undoubtedly one of the hottest tourist destinations in the world
The country is accordingly very well set up to meet the needs of the thousands of visitors who descend on its shores every year. So, fear not, there really is an abundance of things to see and do, something for everyone and everybody to enjoy, no matter what your age or physical ability may be. Mauritius keeps its arms open wide to welcome you!
For more information, please, contact one of our experienced travel experts who will knowledgeably guide you in selecting your holiday to this blissful island.  So don't delay, book your ideal Mauritian family holiday today!