The Best Snorkelling Spots In Bali: Our Top Hidden Gems
Prepare to have your mind blown! For the best snorkelling in Bali (undoubtedly one of the most beautiful places in the world) we have a collection of incredible, accessible and overwhelmingly impressive shallow water snorkel sites. Bali is just stunning!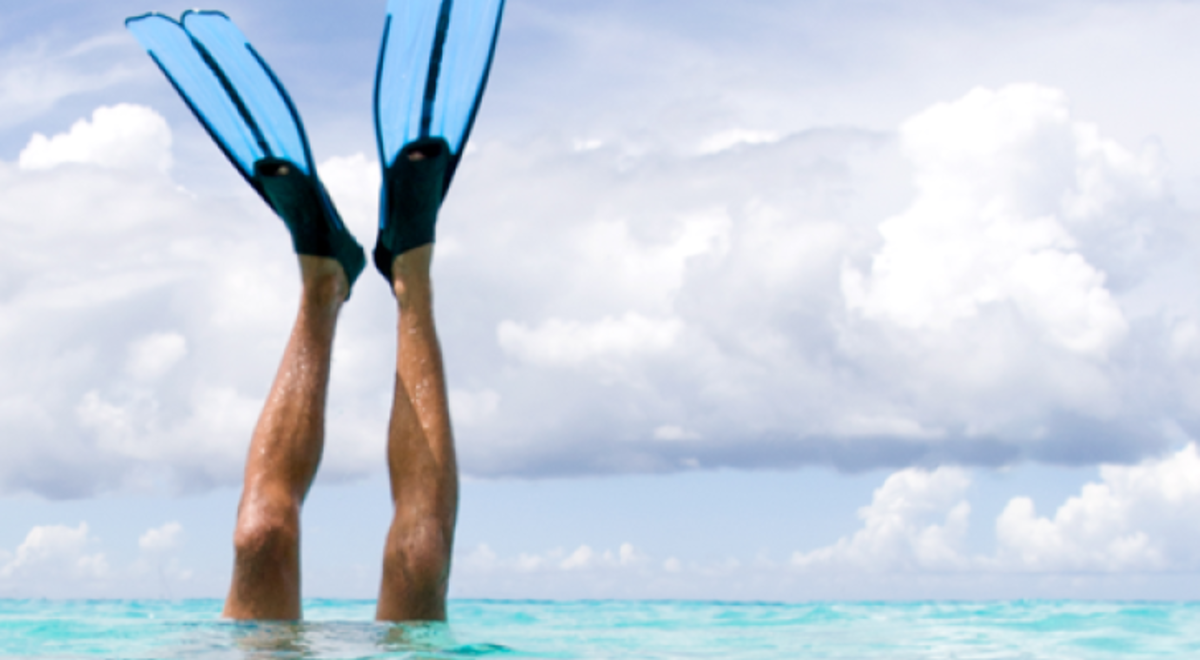 ---
---
Prepare to have your mind blown! For the best snorkelling in Bali (undoubtedly one of the most beautiful places in the world) we have a collection of incredible, accessible and overwhelmingly impressive shallow water snorkel sites. Bali is just stunning!
---
Prepare to have your mind blown! For the best snorkelling in Bali (undoubtedly one of the most beautiful places in the world) we have a collection of incredible, accessible and overwhelmingly impressive shallow water snorkel sites. Bali is just stunning!
The topography is simply gorgeous! There are massive mountains, dormant volcanoes, and rugged hillsides, with steep limestone cliff faces, that plunge into the tawny-white sandy beaches hidden in alcoves along the shore. Beyond that are turquoise waters, warm, inviting and darkened only by patches of rich healthy coral reefs. Sailing boats, liveaboards, banana and speed boats occasionally dot the dark blue in the distance. Behind you, light tropical forests let streams of light through the canopy and palm fronds.
 There is so much beauty in Bali. It has a rich culture and a friendly and helpful attitude. The areas are respected and well looked after.
 The food is delicious and travelling is affordable. It is easy to get there
 But does Bali have good snorkelling?
 There are so many reasons why we have featured these as the best snorkelling spots in Bali:
1.The places we feature are accessible from the beach.
2.They are all located in areas primed for snorkelers and a good day in the sun.
3.The coral reefs are teeming with tropical fish and wildlife. 
4.Some places even have interesting sculptures and wrecks.
5.You might see small reef sharks, but this is considered a lucky sight. Larger sharks generally do not visit the snorkelling areas.
 What are the best snorkelling spots in Bali?
Gili Islands
The Gili Islands is a group of 3 tiny islands: Gili Trawangan, Gili Meno and Gili Air. 
It is located near the coast of northwest Lombok Island. Each island has retained its charm by excluding dogs and motorbikes … and turtle watching is the main attraction. It is also known as one of the best snorkelling areas in Southeast Asia. If it is sandy beaches fringed with palm trees that you are looking for, then a 2.5-hour fast boat ride will connect you from Padangbai and the Gilis. If you prefer to fly, you can travel from Bali to Lombok for nearly the same price as a fast boat ticket. It is only a 40-minute journey. However, flights are often delayed.
Gili Trawangan
Gili Trawangan, also known as Gili T, is the largest of these islands. It is known as the Sea Turtle capital of the world. You are bound to see some as you snorkel and explore the coral garden and marine life below. There is even a sunken ship at Wreck Point near Mentigi Beach. The way to get to the best snorkelling spots is to hop on a bike and head towards the northern coast. The easiest snorkelling is right off the beach opposite Almarik at the official dive site known as Trawangan Slope. Here you can swim right to the drop-off where the coral and tropical fish are spectacular.
The island has a vibrant backpacker party scene and there are no gas-powered vehicles. The best way around the island is by foot, bicycle or a horse-drawn cart (called a Cidomo).
Gili Meno
Gili Meno is the smallest of the 3 islands. It is an incredibly romantic spot with long stretches of coconut palm-fringed white beaches. Thatched open-air gazebos with loungers can be seen in front of cafes, restaurants and resorts. These are a perfect setting to canoodle with your partner as you rub sunscreen on each other or watch the sunset. There are swimming beaches all around Gili Meno - and you can snorkel at most of them since the island is encircled by a vibrant hard and soft coral reef. Selfie-taking snorkelers would want to head out to the underwater art piece known as "Nest". About 100m from the shore and 4m deep, the sunken sculpture by British artist Jason deCaires Taylor consists of 48 life-sized human figures. Alternatively, you could go swim with the turtles at Turtle Point. Green Sea Turtle and Hawksbill Sea Turtle are mostly seen - sometimes 5-10 meters from the beach! They are used to human presence and are easily approached and observed.
 There is a turtle sanctuary on the island, too.
Gili Air
Gili Air is a blend of the Gili T and Gili Meno vibe. It has a relaxed, hippie atmosphere and you will likely find someone strumming a bit of Bob Marley on the guitar or you can watch locals give a fire dance at one of the bars or resorts. Again, you will be able to swim with turtles along the vibrant coral reef off the east coast. It is a perfect spot to sunbathe while you take in uninterrupted views of Lombok's rugged coast including the majestic Mt. Rinjani.
Nusa Dua
Forty kilometres from Denpasar, Bali's capital, is the exclusive luxury resort area (built in the 1970s) of Nusa Dua - Translated as "Two Islands".
Why this is a perfect snorkelling spot for beginners? 
The beaches are quiet and well kept. The waters of the Indian Ocean are exceptionally clear here.
There are snorkelling areas with a sandy bottom. This makes it an ideal spot for beginner snorkelers, or those whose first time it is to snorkel in the open ocean and for families with children. The waters here are calm. The long-stretching Nusa Dua reef breaks the otherwise big swells that come in from the ocean.
If you are travelling with children, you might want to work Nusa Dua into your itinerary. The bay between the "twin island" landmark has turquoise waters and is an especially favourite spot for safe beginner and child-friendly snorkelling. A particularly great site is Blue Lagoon.  Here you can snorkel at your own pace.
What kind of sea life will I see in Bali?
Bali is surrounded by 2 oceans! This, together with the rich nutrients provided by volcanic action means that the area is teeming with ocean life.
Bali has an estimated 950 species of fish. The fish can be found along all of the island's coasts, on reefs, sand beds, seaweeds and mangrove swamps.
Depending on where you are diving and snorkelling, you are bound to see some fascinating marine animals:
 - Manta Rays
 - Reef Sharks
 - Wobbegong Sharks
 - Whale Sharks
 - Green, Hawksbill and Olive Ridley Turtles
 - Schooling Jacks
 - Clown Trigger Fish
 - Bumphead Parrotfish
 - Napolean Wrasse 
 - Great Barracuda
 - Sunfish (Mola Mola)
 - Ribbon eels
 - Pigmy seahorse
 - Starfish
 - Crustaceans
 - Mimic octopus
 - Mantis shrimp
Tropical fish species include:
 - Sweetlips
 - Oval-spot butterfly
 - Blue Triggerfish
 - Ornate Ghost Pipefish
 - Frogfish
 - Clownfish
 - Mandarin fish
 Common ocean life in Bali per area:
Gili Meno: Snorkel along the reef and you will come across shoals of surgeonfish, sunburst butterflyfish, groups of sea goldies and even ocellaris clownfish (Nemo) in their sea anemone.
Nusa Dua Reef: Nudibranches, reef sharks, angelfish, moray eels, cuttlefish and cowfish.
Jemeluk Bay: Green Chromis, damselfish, batfish, lined surgeonfish, emperor angelfish, six-bar wrasse and boxfish.
Tulamben: The are plenty of schooling fish, bumphead parrotfish, cod, sunfish (Mola Mola), hammerhead sharks, whale shark and even the occasional sea turtle.
Nusa Lembongan: Blue-spotted stingray, Hawksbill turtles, pufferfish, silversides, unicornfish. 
Best snorkelling spots in Bali
Jemeluk Bay
This stunning stretch of dark pebble beach was created by the imposing volcano, Mt Agung. It is the biggest peak in Bali and stands as a backdrop. Although it is currently dormant, it erupted in 2017. As a snorkeler, you can expect to see a black sandy bottom and incredibly rich oceanic wildlife as a direct result.  In front of all the cafes, restaurants, hotels and shops, Jemeluk Bay's loungers and umbrellas are free to use if you eat at the facilities.What's more, you can rent snorkelling gear at nearly all of them and some offer to have an instructor assist you for an additional fee.
The coarse black sand beach is unlike any other beach in the country. It is located in Amed, on the east coast of Bali. The most convenient way of getting to Jemeluk Bay is by scooter. The roads are, for the most part, in excellent condition.
 Here are some of our reasons why we love this snorkelling spot:
 - Weekdays are especially quiet
 - Snorkelling right off the beach
 - Waves calm - easy for beginners and kids
 - The waters are clear
 - Friendly and helpful local people
 - Very mellow vibe and attitude
 Below the waters that are dotted with the boats with their recognisable balancing poles, the sailing boats, liveaboards and dive tour boats are many photogenic snorkelling and diving spots. In the shallow waters is an underwater temple (locally known as the "post office"). It is not big, but beautiful, and perfect for wonderful underwater photography. A little deeper, there is a gallery of spectacular underwater statues created by local artists, Wayan Winten and Eddi Prabandono.
Snorkelling is very rewarding with schools of vibrant tropical fish.
Tulamben Beach
Tulamben is a small and remote coastal village on the east coast of Bali, half an hour north of Amed, in the heart of the Karangasem Regency. The Tulamben beach itself is rocky, made up of smooth pebbles and volcanic boulders and it is lined with palm trees and cafes. The name Tulamben loosely translates to "rock-strewn" or "many stones" in the Balinese language. As the name suggests, we recommend that you wear shoes made for walking over such terrain.
The area is best known as the home of the USAT Liberty Shipwreck - one of Bali's main diving attractions. From Tulamben beach, it is possible to snorkel over the 120-meter-long World War 2 shipwreck! The ship is covered in healthy corals and the highest point of the USAT Liberty Shipwreck stern is about 4 meters below the surface. It is roughly 25 meters from the shore and you can reach it with a short swim. The ship was torpedoed by a Japanese submarine during the war in 1942. It was towed to Tulamben beach for repair. However, an eruption of Mount Agung led to the ship shifting off the beach and sinking into the ocean.
There are plenty of schooling tropical fish, bumphead parrotfish, cod, sunfish (Mola Mola), small reef sharks, hammerhead sharks, whale sharks and even the occasional sea turtle.
Nusa Penida
Nusa Penida is a small island 25km southeast of Bali. It has 2 neighbouring islands - Nusa Lembongan and Nusa Ceningan. It is possible to take a day trip from Bali, with a same-day return with a speedboat or ferry (journey 45mins). We honestly recommend that it is better to stay for a few days of sightseeing, though!  The island is spectacular with some of the most stunning views in Bali with scenic cliff faces (200 meters that you can hike down) and outstanding beaches! The vibrant coral reefs are fantastic! It is possible to view manta rays at many snorkelling spots and ocean sunfish (mola mola) in deeper waters. It is, in fact, one of the best places in the world to see sunfish (mola mola).
If you are wanting to swim with a manta ray Nusa Penida is almost guaranteed to give you this experience, with plenty of snorkelling trips available either from the island or the nearby Nusa Lembongan. Manta Rays are so plentiful here that there is even a bay, Manta Bay, named after them.
The roads are still quite rough and, just like Bali, there are 2 main transport options (motorbike rental or hiring a car with a private driver). You can either snorkel straight from the beach or hire a boat charter which is great for snorkelling, fishing and relaxing while sightseeing.
Best snorkelling spots in Nusa Penida include: (all possible in a day trip)
Manta Bay
Crystal Bay
Gamat Bay
Broken Beach 
Toyapakeh Wall
Nusa Lembongan
Nusa Lembongan is an island that lies southeast of Bali. It is part of a group of three islands, known as the "Nusa Islands", all belonging to the Nusa Penida district. The three islands are: Nusa Penida, Nusa Lembongan and Nusa Ceningan. The Badung Strait separates the island from the mainland of Bali and it is the most popular tourist destination of all the Nusa islands due to its infrastructure geared towards the travellers, with the most accommodation and dining options for visitors. To get to Nusa Lembongan, a single boat trip from Nusa Penida only takes 15 mins. You can also take a 30min speedboat from the Bali town of Sanur.
Nusa Lembongan is surrounded by coral reefs, white sandy beaches and low limestone cliffs. Nusa Ceningang, is in turn, separated from Nusa Lembongan by a shallow channel. It is possible to get there over a yellow suspension bridge, also known as The Bridge of Love, which allows for motorbike and foot traffic. This island is known for world-class diving and snorkelling, with about 250 species of coral and 560 species of reef fish (at least!). It is also home to the critically endangered Olive Ridley turtle. You can even take a snorkelling trip to the mangroves and experience some of the richest diversity of animal and plant life that Bali has to offer as you swim between the trees and into the open ocean.
The island is a surfing, diving and snorkelling hot spot. Here you will find some of the clearest vivid aqua blue water you will ever see. 
For some of the best beaches for snorkelling, head to Mushroom Bay (Pantai Tanjung Sanghyang), so named after the impressive mushroom corals that can be found here. It is a kid-friendly beach.
 Bali is truly a magnificent destination for superb snorkelling experiences. 
Whether you are a beginner and would like to try snorkelling for the first time, or if you are unsure of swimming in the open ocean, Bali is a wonderful place to give snorkelling a try. If you are experienced, or even a deeper water free-diver, then there are very special areas that you will want to explore, too.
The country is just bursting with memory-making experiences, both above and below the water. You can expect to have a great, and affordable, holiday and return with a heart yearning to go back to the rich, vibrant colours of this beautiful part of the world.
Ready to explore the underwater world of Bali? Speak to one of our travel experts today to find out why Bali is the perfect way to escape below the waves.