Travel Update: Mauritius Is Open - Where To Go First?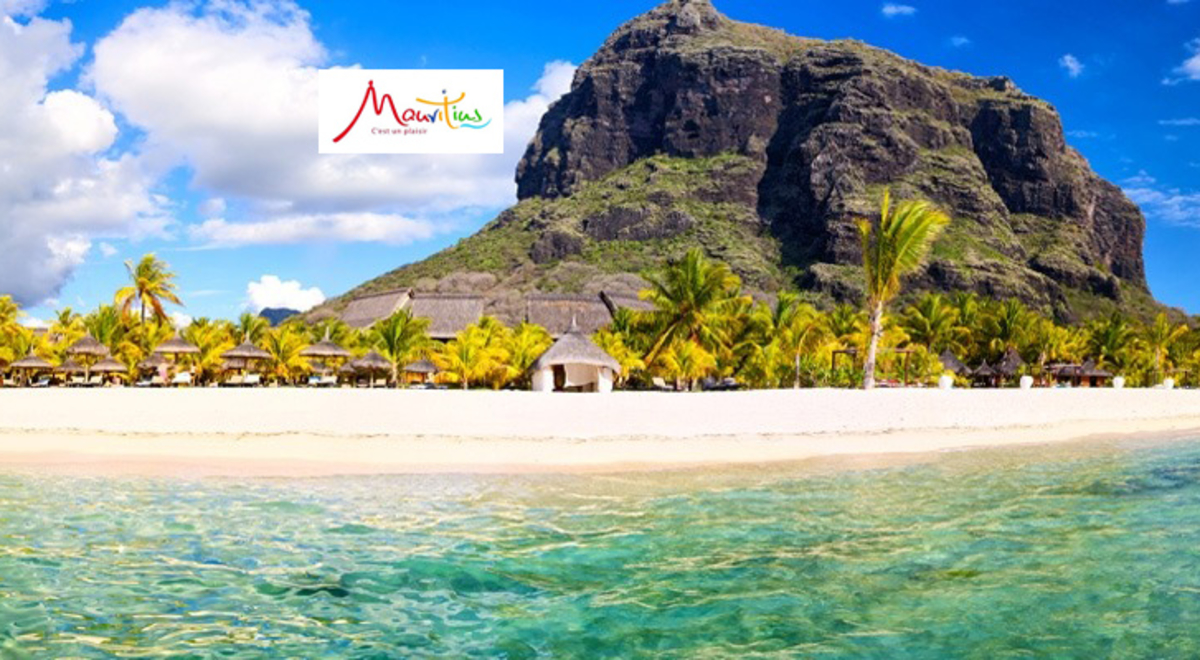 ---
---
Over the past decades, South Africans favourite place in which to vacation is one of the jewels of the Indian Ocean, namely, the island of Mauritius.
It's absolutely the first choice that visitors should be looking for as an idyllic holiday destination.  
Rightly called "Heaven on Earth" Mauritius is blessed with a warm tropical climate which makes it a juicy and sought after all-year-round destination. Even if you've visited this island before, there are many reasons to return time again. And if you've never considered it before, read on and let us convince you.
 For starters, it has beautiful, laid back beaches (about 100 of them in all); a warm, sublime turquoise coloured and the smooth sea lapping its shores; spectacular lagoons; jaw-droppingly coral reefs, that offer great snorkelling and scuba diving; water sports like wind-surfing catamaran sailing, pedalo self-propelled water-scooters, glass-bottomed boats; spectacular hiking trails; majestic waterfalls; wonderful flora in the rainforests and mountainous jungles; interesting and endemic fauna like the Flying Fox and other wonderful creatures in unexplored places; and diverse, rich history - too fascinating to go into any detail in this article but sufficient to keep history buffs deeply enthralled.

With so much on offer, where to go first?
There are a variety of accommodation options ranging from a selection of exclusive top-class luxury resorts and all-inclusive hotels (often providing regular evening entertainment) to small family-owned boutique hotels offering a more intimate atmosphere. 
Many of the 150 hotels have magnificent swimming pools and most boast their own beaches so you will enjoy the sun on a deck chair in peace and quiet. Relax on loungers under fixed thatched umbrellas while waiters stock up your refreshment need. These hotels are situated on almost all parts of the island while visitors can also choose from a bewildering array of over 1,300 self-catering units.
The choice is yours when it comes to how you wish to spend your perfect beach holiday. All-inclusive hotel options is a very popular choice among South Africans as you can budget and plan ahead of your trip to help keep spending down whilst living the island life. But nothing beats cooking up some freshly bought seafood from the market on the braai as you watch the sun dip into the ocean, either!

Vibrant Mauritian people
No matter where you visit Mauritius you will discover a welcoming, friendly and generous people. The very small island nation (only 2,040 square kilometres in extent) relies mainly on agriculture (predominantly sugar cane growing and processing) and tourism to keep its stable economy afloat. The people of Mauritius love tourists and cannot wait to proudly tell you all about their beautiful land.  
A tour of its capital city Port Louis is eye-opening. Visit a Hindu temple, stroll its picturesque waterfront, haggle with a variety of vendors in its open-air market while sampling their fresh fruit or purchasing gifts and trinkets, enjoy a traditional and delicious Creole-inspired meal in a secret restaurant. Walk around the nearby botanical garden, the perfumed Sir Seewoosagur Ramgoolam Botanical Gardens commonly known as the Pamplemousses Botanic Garden which was established in the 18th-century and is the oldest botanical garden in the Southern hemisphere. Marvel at the enormous lily pads and their visiting birdlife and take a moment to reflect on Nelson Mandela as you stand beside the Ebony tree he planted here on 11 September 1998.
Another must-visit is Balaclava, which is widely considered to be the best place for tourist accommodation in Mauritius. Located to the north of the island, it is situated on arguably the most beautiful part of the island. It is extremely close to Pereybere, which is without a doubt the best and cleanest public beach on the island.

The view from up top (or even below)
Amongst its many water-based attractions is the unique opportunity to explore the country's underwater diversity without getting your feet wet … by mini-submarine! Observe the reefs and their inhabitants from the comfort of your expertly piloted submarine, and travel 35 metres deep to wonder at a sunken shipwreck. Whale watching by boat is also a popular pastime. And while on the subject of 'keeping dry' why not take an awe-inspiring helicopter flight over parts of the island?
For those who do indeed want to get their feet wet, there is abundant scuba diving and snorkelling. Mauritius is a rather unique island with its many lagoons protected by reefs, which prevent sharks from accessing the white sandy beaches so swimming in the lagoons is 100% safe for everyone and is very family-friendly. Mauritius is widely recognised as one of the very best windsurfing destinations in the world due to its incredibly reliable wind combined with a great variety of windsurfing conditions, from down the line waves to a flat water lagoon, all from the same beach!
BUT for the more daring visitor, there are also shark diving adventures that can be had beyond these reefs. 
Furthermore, there has NEVER been a shark attack in Mauritius.
Ah…the island life
As you sit relaxed in the evening, sipping on your freshly opened coconut's milk, or something a little more adventurous like a local rum cocktail, you wonder to yourself one, "Why haven't I come here before?" and two, "Why can't I stay here forever?"  
Why not take flight and visit this enchanting destination now that is once again welcoming visitors with open arms and hearts.  
Mauritius is indeed "open" in so many ways!