How To Enjoy Paris: 10 Things To Do In The City Of Light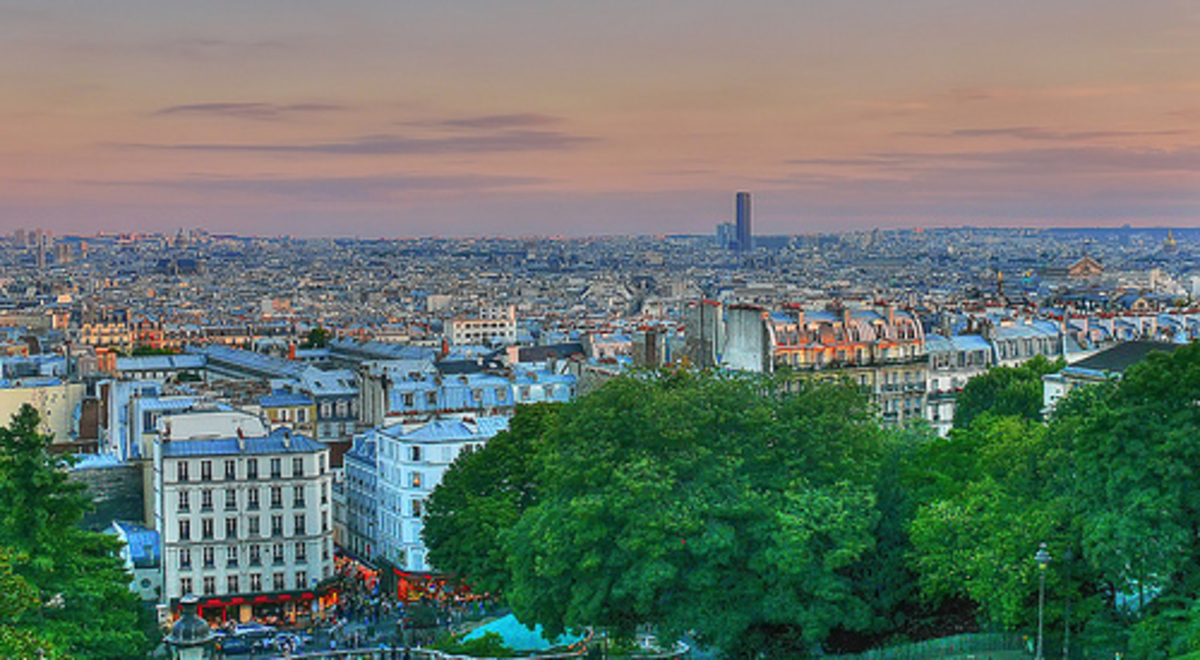 Yes, of course you must go to Paris.
I did all these things on a recent trip to Paris, plus I discovered a quirky new museum called Musée de la Chasse et de la Nature, which has fast become one of the city's coolest museums.
Housed in a side street in central Paris, the rooms of this delightful museum are named for their exhibits, such as the Monkey Room, the Dog Room, the Bird Room, a strange, small, dark room called the Unicorn Room, and lots more. Each room is packed with paintings, objects, interesting things (look out for the fox on an antique chair), and you can pull out the drawers of display cabinets, find more fascinating things, and then look through built-in binoculars to see the how and where of each creature, its history, its place in folklore and its relationship to humans.
The day I was there the museum was packed with children, oohing and aahing at bears, wolves and a life-size gorilla, while Papa was eyeing the fabulous collection of hunting rifles, and Mama was listening to individual birds singing by pressing a button next to her favourite bird.
Be sure to add this to you to-do list next time you're in Paris, particularly if you've children or youngsters with you.
Top 10 things to do in Paris (not in any particular order of priority):
1.     Take a hop-on, hop-off bus, whatever the weather, and get yourself orientated with one of the most beautiful cities in the world. You'll then be ready to know where to go and what to see.
2.     The Arc de Triomphe is an iconic Parisian landmark, but not really worth the entrance fee to go inside.
Rather save your francs for …
3.     … the Eiffel Tower. It's worth queuing for and open from 9am to 11pm. (Bit of useless general knowledge here, but did you know that Africa's most beautiful railway station, Maputo, Mozambique, was also designed by Gustave Eiffel?)
4.     Of course, you have to walk down the Champs-Élysées, but just window-shop and don't buy a drink or a coffee – you'll be bankrupted immediately.
5.     The Louvre – the world's most visited museum. Rent earphones and do the "Highlights of the Louvre" audio tour. It's really worth it. And give yourself at least three hours. While you're in the Louvre, check out the temporary exhibitions – you can discover some amazing stuff.
6.     Musée d'Orsay, just across the river from the Louvre, is Paris's most innovative museum in a former railway station. It's a gorgeous building with a superb collection from 1840s-1914, with some of the most famous Impressionist art in the world: Renoir, Monet, van Gogh. Book the day before from the advance ticket office to avoid very long queues.
7.     Monmartre – home of Toulouse-Lautrec, Moulin Rouge (don't bother to go to a show as, again, it's hideously overpriced with poor food) and Bohemians from all over the world, where the award-winning movie, Amélie, was shot in soft focus. It's mega-touristy, full of pickpockets and tourist bait, but wander off into some of the little side streets to get an idea of what it once was like.
8.     Notre Dame on the Île de la Cité where Paris was first built in the third century BC. Whatever faith you hold or don't hold, it's an awe-inspiring moment to walk between those great doors and be awestruck by the interior.
9.     Take a Bateaux Mouche – one of the sightseeing boats that chug along the Seine. Shop around for a good price (go down to the pier) and avoid the posh ones that offer dinner – they are terribly overpriced. (The bridge, by the way, is covered with padlocks and locks left there by couples to swear eternal love.)
10.    Musée de la Chasse et de la Nature. Quirky, fun and kids love it (so do adults). Find it at 62, rue des Archives, 3rd arrondissement. Open daily except Mondays and holidays. Nearest Metro station, Rambuteau on Line 11.
11. Enjoy Paris! (That's the Louvre in the background.)