Are We There Yet? Best Family Holiday Destinations For 2022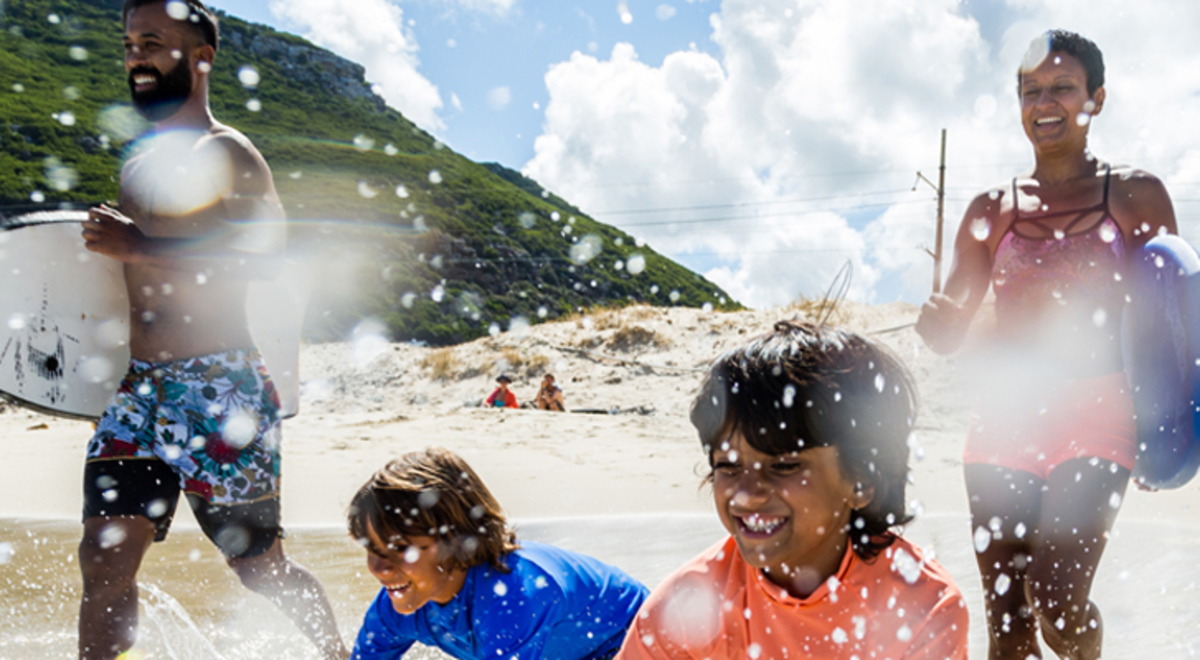 ---
---
Family time is all about making memories and there's nothing better than spending time with your tribe on a thrilling family adventure! Whether you're looking for sun-filled days at the sea or want to expose your children to new cultures and history or want a fun destination where everything is laid on, our Travel Experts will take off all of the planning for you! From sourcing the best flights, accommodation and any attractions that your family needs, we have every solution for every family, right here!
At Flight Centre, we'll take you to all the best and most popular family holiday destinations, from swaying palm trees and gentle waves on an exotic island like Zanzibar, Mauritius or Seychelles to somewhere that allows you to feel like a kid again, like Disneyland. You could even experience a floating resort on a cruise liner that has all your entertainment needs covered, no matter what age you (or your children) are!
Below, we've rounded up a list to share with you, that make the best family holidays for 2022.
Indian Ocean Islands:

There's nothing quite like a beach holiday filled with sun, sand and sea.  And with so many incredible islands close to home, the Indian Ocean Islands of Mauritius, Zanzibar and Seychelles are ideal for your family beach break. With facilities like; kiddies clubs, all-inclusive dining options and loads of water-sport activities, not to mention an assortment of sightseeing excursions, the islands of the Indian Ocean beckon to be paid a family visit.
France:
France is famous for many things: from, pastries to bubbly, Paris to Nice, there is so much to see, do, taste and try that it feels impossible to cover all the bases in a single trip. Fortunately, if you plan your main adventure around a few day trips, you will experience what France truly offers, from iconic sites to fascinating museums, France is a little piece of the whole world, wrapped into one!
And of course, a day spent at Disneyland Paris should be high on your agenda. Disneyland Paris is much more than a theme park. It is a place where time stands stills and gives way to magic and imagination. The park is located in Marne-la-Vallée, about 35 minutes from the centre of Paris by train Let your inner child loose to explore all that the park has to offer! 
London:

Big Ben, the Royal Family, fancy restaurants, huge parks, a bustling big-city vibe and so much more – there's a whole lot to love about London. But what about travelling as a family? The good news is there are plenty of fun things to do with the little ones too! Spend some quality time with your kids at these top family-friendly spots in London. Here are just a few of the amazing sights to behold:
London Eye, Harry Potter Experiences, Legoland Windsor, Changing of the Guard, Natural History Museum, London Sea Life Aquarium, V&A Museum of Childhood, Madame Tussaud's, Diana, Princess Of Wales, Memorial Playground and The Lion King at the Lyceum Theatre.
Cruising:
Spot orca whales in the Antarctic, lap up the Mediterranean sun, or explore the culture of ancient Egypt – cruise vacations can take you well off the beaten track into the world's most beautiful and intriguing destinations. If you have a real sense of adventure along with a love of comfort then a cruise could be just perfect for you.
Inclusive meals and most onboard activities are included in the cost of your cruise. That makes it easy to budget for those extras such as alcoholic drinks (some luxury cruise ships do include alcoholic drinks), dining at alternative restaurants, spa treatments and onshore excursions. You can enjoy every day to the full without blowing your budget.
Cruise liners today offer all sorts of thrills onboard, from VR theme parks, outdoor laser tag, super slides and even go-cart tracks! Mix in with loads of choice when it comes to dining and superb entertainment, including top-notch theatre productions, a cruise holiday certainly makes for an unforgettable one.
Thailand:

Nothing can beat a budget-friendly holiday and Thailand offers just that! Thailand gives South African's the best of both worlds, an exotic destination that's easy on your pocket! Spend your days lazing at the pool sipping on fresh coconut cocktails as the kids splash in the water. While nights will be spent engaging in conversations at the dinner table under lanterns, fans or even on the beach.
Spa parlours offering, feet, hand, back and neck massages are around every corner and at most hotels which offer cost-effective treatments which will guarantee that your body will feel rejuvenated, just what holidays are good for, so take advantage!
Staying at a resort a little further from main towns and on, or very close to a beach makes for a wonderful far-flung beach escape for families with younger children. 
USA:
Speaking of Disney, The USA has so much to offer travellers of all ages. ! With almost 500 theme parks around the country, you are spoilt for choice; from Disneyland to Universal Studios, to the Kennedy Space Station, there is simply too much to experience when planning to travel to this large country. Want to watch amazing theatre productions on Broadway? See incredible views in New York from the Empire State building? Go to a baseball game? Or be blown away by the Grand Canyon and experience the desert town of Las Vegas?  No matter what your holiday style, the USA is any family's ultimate playground.
Skiing:

Skiing holidays offer a memorable experience that is perfectly suited to the whole family - from the sporty, agile family members who'll be hitting the black slopes in no time, to those who may give the beginners slopes a try and then spend the rest of the holiday in the spa, hiking in the snow, or relaxing by a fire with a good book.
As you walk through the village streets, with snow crunching below your feet, the atmosphere is warm and cheery with the glistening moon rising over the snow-capped mountains on the horizon. After an exciting day of skiing, snowboarding or a relaxing day at the spa, what better way to end it off than by sitting around a warm fire with family and friends, and swapping stories about the day's adventures?
Dubai:

Dubai is just so much larger than life that we think it's one of the best places for a family holiday in 2022. From indoor skiing to one of the world's largest aquarium tanks, to exquisite beaches and theme parks, it's a city like no other.
Dune bash and sandboard by day, and watch the most magnificent musical fountains at night. For shopping enthusiasts, there is one place you can't miss, and that is the Dubai Mall. As the world's biggest shopping and entertainment facility, you could spend a week just window shopping at the over 1,200 retail stores in the mall.
If you're comfortable at heights, the views from the 124th floor of the Burj Khalifa will take your breath away! comfortable with heights, a chance to skydive in Dubai is an experience of a lifetime, as you fly high over the city and admire the spectacle of Dubai.
No matter where you want to spend quality time as a family, we can help plan and arrange a holiday that's perfect for you and the kids.
Watch our Kids Talk video series