#Dare2Dream: 5 of Cape Town's Coolest Outdoor Activities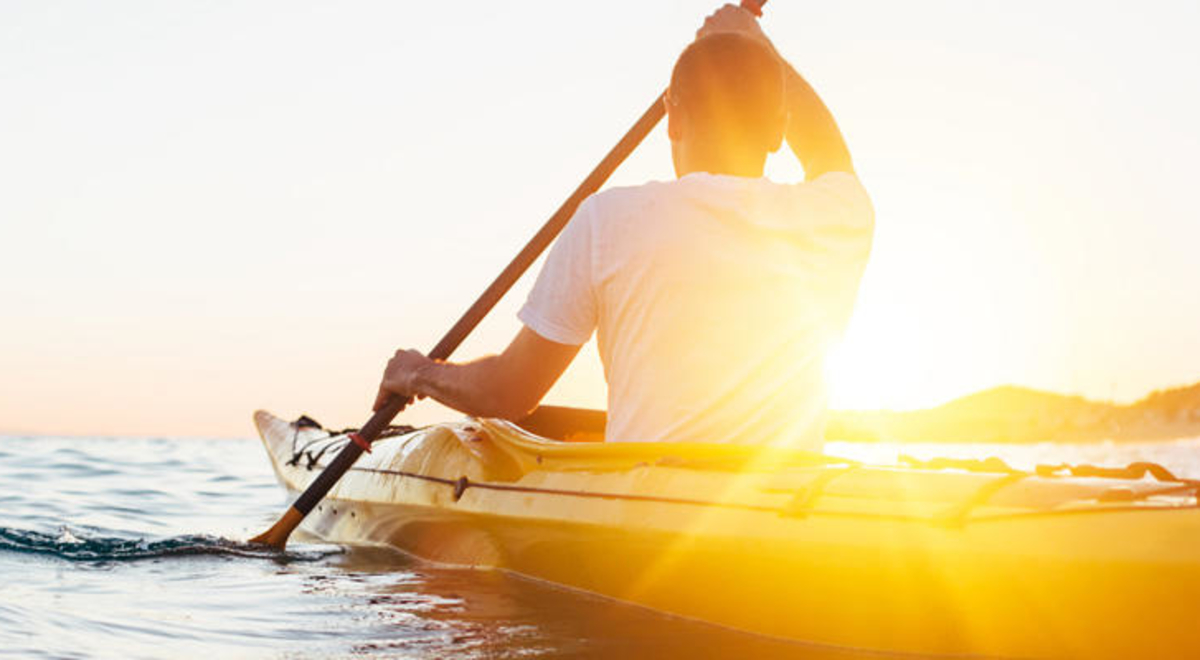 If you've ever looked across Sea Point, you'll know that Cape Town is a seriously outdoorsy city. Every morning and evening there are people walking, running, and cycling along the streets and on any given day, there'll be someone hiking up Lion's Head or Table Mountain, or going for an early-morning surf while the sun is rising over the horizon. Get the blood pumping with something more exciting than a stroll around the suburbs, and try one of these outdoor activities next time you're in the mood for some exercise in the mother city.
Kayaking
Kayaking around Cape Town's waters is a great way to get in some exercise without needing serious sports skills – but be sure not to capsize your boat, because that Atlantic Ocean is seriously cold! There's plenty of options for kayaking including the West Coast and Hout Bay, which are both beautiful. However, there's not much that can beat kayaking in Simon's Town, where kayak tours allow you to paddle in Boulder's Beach; you can get up close to the famous penguin colony and join them in the water. You'll probably pass some seals sunning themselves in the harbour too!
Kayaking:
Horse Riding
Get out and about in the Mother City on horseback, where you can feel closer to nature and enjoy the great outdoors. There are a handful of stables around Noordhoek Beach that all offer the opportunity to ride down the never-ending stretch of white sand and look out over the aquamarine waters, offering riders some stunning views of Chapman's Peak in the distance. Some stables allow for a gallop in the sand dunes while others stick to a sedate walk and trot. That isn't the only horseriding option around Cape Town though; you could also take lessons or do pony rides at an equestrian centre if you want to ride more regularly and fit in that exercise. Or, if the beach isn't your idea of fun but you still want to spend some time on horseback, why not go for a canter in the Tokai forest?
Sandboarding
Who needs snowboarding and cold weather when we can have sunny skies, braais, and sandboarding? About 45 minutes outside Cape Town are the Atlantis dunes, which is a hub for outdoor sports including sandboarding and quad biking. There aren't that many places in the world where sandboarding is on offer, but this is a world-class spot and Capetonians have it all to themselves!
Sandboarding itself is an adrenaline rush of note, and once you've got the hang of the "basics" – i.e. going down a hill at high speed – you can even set your sights on some trick riding. It's a lot of fun and a great workout for the entire family, regardless of your experience level. Just remember to pack that sun-cream and energy drink…you'll need them!
Sandboarding:
Wind Surfing
Anyone who has ever spent more than a day or two in Cape Town knows that it can get seriously windy in the Mother City. While those of us who want to sunbathe and eat ice cream might find it an annoyance, windsurfers are busy doing little jumps for joy. In fact, Cape Town is basically windsurfer heaven; a good breeze, great waves, some lovely flat lagoons, and not too many crowds. For experienced windsurfers who like the challenge of some waves, Blouberg, Sunset Beach, and Melkbosstrand are the spots you want to head to. For beginners, calm waters are best – Langebaan is the ideal place to have a first crack at windsurfing.
Windsurfing:
Hiking
Hiking is one of Cape Town's most popular pastimes, and when the surroundings are as beautiful as this, why not? Your options for hiking in Cape Town are almost endless; do you want gardens, mountains or seaside? An invigorating stroll or a challenging climb? There's a trail for almost everyone, regardless of ability level. For beginners or families with small children we recommend Kloof Corner. It's only 1.4kms long and is mostly flat, but still manages to offer some incredible views and should only take you 20-30 minutes. It's particularly beautiful at sunset, so pack a drink and sit down for sundowners before making your way back.
More advanced hikers can spend a day hiking the trail from Skeleton Gorge to Maclear's Beacon. It starts in the stunning Kirstenbosch Gardens and though it requires a high degree of fitness, you'll be rewarded with some incredible views from Maclear's Beacon - Table Mountain's highest point. If you truly want to get away from city life, make a weekend of it by hiking through the Cederberg or doing the Oystercatcher Trail. And because we know that dogs are man's best friend, there's plenty of pooch-friendly trails to bring your four-legged friends along with you too. Try The Pipe Track or Deer Park Forest next time you want to stretch your legs with your pup in tow.
Ready to get out there and explore Cape Town? Book one of our Western Cape packages here.
Hiking: