5 Of The Best Honeymoon Destinations For Loved-Up Newlyweds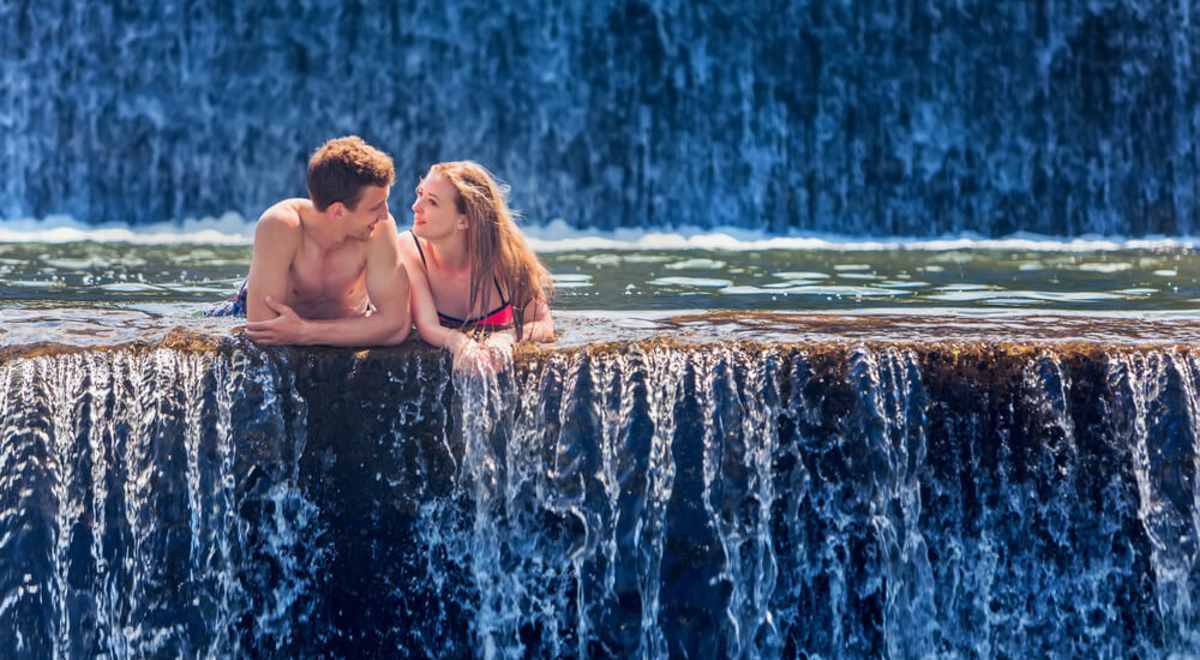 So you're about to tie the knot, on your way to marrying your best friend and are looking forward to a life of happiness, love, fun and excitement. A honeymoon is a celebration of your love for each other and is a chance for the two of you to start your marriage off with good energy, romance, fun, excitement and relaxation.
We've put together five uniquely fantastic destinations for you start your marriage off in true style.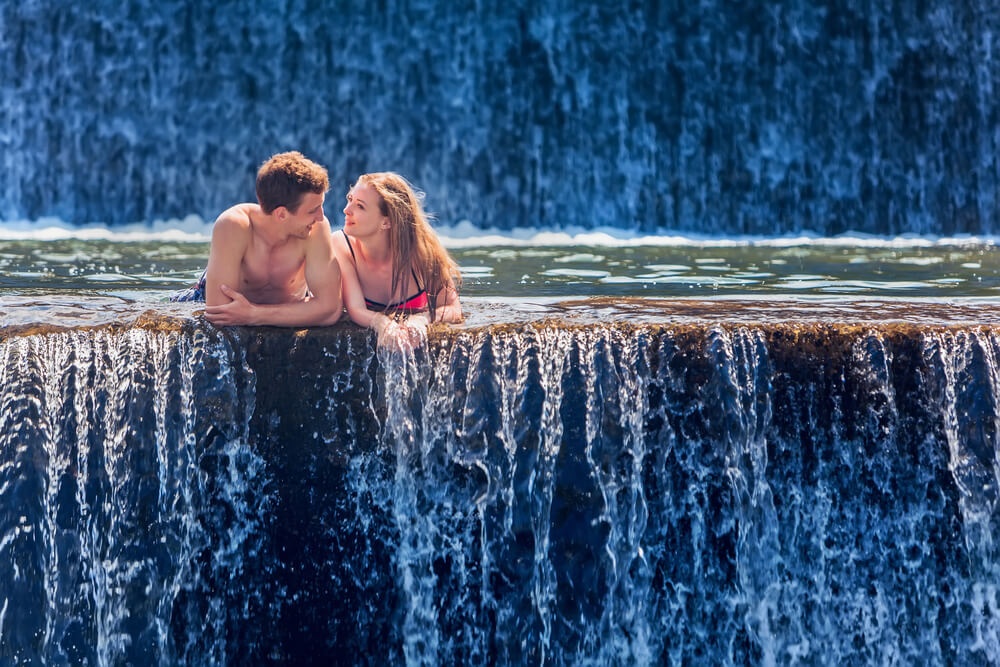 1) Honeymoon in the Maldives
The Maldives are a chain of tiny islands which just break the surface of the vast Indian Ocean. After you've landed, you'll very possibly be transferred from the airport to your island by boat. Luxury is an understatement at many of the resorts, and natural beauty is unlike anything you would have seen before.
What to do in the Maldives
Step off your deck in the morning and dive straight into the crystal clear water surrounding your stilted chalet before enjoying breakfast with your loved one on your own private balcony.
Spend the day snorkelling, dozing, jet-skiing or scuba diving before enjoying sundowners and dinner with one of the most spectacular views in the world – the sun setting over a picture-perfect tropical island.
What to pack for the Maldives
Packing for beach destinations is pretty easy. You'll need a few pairs of shorts, one or two shirts, costumes, sarongs, sun tan cream and maybe a pair of slops. Oh and definitely your sunglasses.
Romance for two
Speak to your travel agent or hotel representative and find out if there is the possibility of being left alone on a secluded island for a few hours. Pack a picnic basket and spend some quality time together, all alone.
2) Orkney, Scotland
Take a trip to the far north of Scotland and visit the Orkney Archipelago. If you like wild weather, icy ocean vistas, cuddling by a fire and getting away from it all, Orkney is the place to be.
Surrounded by cliffs and seal colonies, and offering 12th century Viking carvings to explore, Orkney is an eerily romantic destination and perfect for an intimate honeymoon.
What to pack for Scotland
Pack warmly, that's for sure. The weather can be very temperamental and moves in quickly. Pack a few good books, pick up some local whiskey and your favourite wine and settle down by the fire after a walk along the rugged cliff tops. Hiking boots that are water resistant is a must and jackets that can withstand seriously cold temperatures.
Romance for two
Explore the dramatic coastline and meander through the countryside or picnic beneath a lone tree in a spectacular green field. If the weather is cold and stormy, make sure you've booked a cosy room with a big bay window to watch the weather and an even bigger fireplace to keep you both warm.
3) Honeymoon in the Serengeti National Park, Tanzania
The Serengeti is every nature lovers' dream destination. Located in Tanzania and Kenya, the park is one of the 7 wonders of the natural world and offers some of the best game viewing imaginable.
Book a luxurious game lodge in the honeymoon suite and settle in for magical African sunsets, spectacular interactions with magnificent animals, and memorable, quality time together.
What to pack for an African safari
Make sure you have a good, sturdy set of walking shoes, a reasonable pair of binoculars, a farily serious camera and bug repellent, just in case. A sun hat and sunscreen is a must and a light jacket in case, the nights can get a little cold.
Romance for two
Before you book your hotel or lodge, find out if it is possible to have a romantic dinner for two in the bush (safety first of course). Set it up and sit down at sunset for a romantic evening beneath the stars. A private game drive for just the two of you will be a memorable experience for sure.
4) Kathmandu, Nepal
Honeymoons in Nepal is the perfect place if you're the adventurous type of couple. Take a trip to Kathmandu in Nepal for a truly spectacular and unique holiday together. The culture is beautifully colourful, and you'll be hiking and trekking in some of the most spectacular mountains in the world.
If you want to step it up a little and feel very adventurous, why not join a group and spend two weeks hiking to the Everest base camp after a short flight to Lukla airport from Kathmandu?
What to pack for a Nepal holiday
Depending on what you plan to do, you will need good hiking boots, rain jackets and warm clothing if you are going to be trekking in the colder months. Otherwise check the weather reports and pack for comfort – think comfy shoes, scarves, jerseys and a warm jacket in the colder months between November and March.
Romance for two
Explore the diverse culture and city of Kathmandu with its air of spiritual aspirations, or take a hike for two in the scenic hills and mountains in the area.
5) Route 66, North America
One of the most famous roads in the USA, Route 66 connects the cities of Chicago to Los Angeles with a variety of exciting attractions along the way. Route 66 can be the perfect honeymoon destination for a number of reasons.
Hire a Harley Davidson or a camper van and spend a few weeks on the open road, just the two of you. You'll be in for a beautiful adventure and loads of quality time as you visit the Grand Canyon, Mississippi River, Cowboy country, 1950's diners, Native American Indian villages, and finally the bright lights of Las Vegas.
What to Pack for your honeymoon roadtrip
Sun cream will be a must, and you'll definitely not want to forget your camera. Make sure you have a road map or GPS, and of course a guide book for the hot spots to visit along the way. The best time to do Route 66 is between May and October when it is mid fall, spring and going into summer. Sunhats, shorts, slops, a pair of sneakers and T-shirts will ideal during this time. You can pack in a jacket in case the weather turns a bit. Hiking boots might be a good idea if you are going to visit some of the nature reserves on the route.
Romance for Two
Imagine it, two weeks alone with your partner, exploring the American countryside, looking for adventure and enjoying evenings beneath the stars, golden sunsets over the desert and enjoying the American wilderness, just like the cowboys did over 100 years ago.
If you'd love to go somewhere unique and exciting on your honeymoon, Flight Centre has the package deals, flights and advice you're looking for. So speak to your Flight Centre consultant today to make any of the above ideas a reality or to get advice on making your own honeymoon dreams come true!