Choose from our range of North America holiday packages that include your flights, accommodation, and often special bonuses like tours and free upgrades. If you can't find the package you're looking for, contact one of our friendly consultants on 0877 40 50 00 and don't forget to ask about customising a package to suit your needs.
Grab your bag and take a deep breath – North America will always give your more than you bargained for. Canada is vast and wild and packs a lot of verve, fine food and culture into its cities. Toronto is Canada's largest city, Montreal is a French-speaking delight and Vancouver's coastal setting is beautiful. Snow bunnies feel very at home in Canada, the Northern Lights are their own wonder and if you're ever lost there'll be a friendly offer to help from any local nearby who realises you need a hand.
Canyonlands - Utah, USA
The United States took a pioneering approach to, well, everything, but one of the many great legacies to delight in today is Yellowstone National Park. Yosemite National Park and Lake Powell are magnificent, slow boating down the Mississippi is addictive and scooting across Florida's Everglades in a powerboat is a bucket load of fun. There are few words capable of holding the majesty of the Grand Canyon. The spectacle of the natural world is echoed in the cultural panache and bedazzlement of New York, Chicago, Los Angeles and Las Vegas.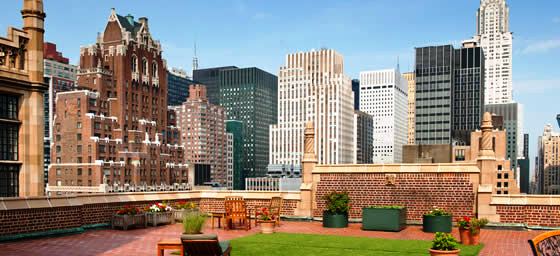 Terrace Over Manhattan - New York, USA
Mexico will serenade you with its Mariachis, lure with wild places and Mayan ruins and hem its geographic diversity within 10,000 kilometres of coastline. Turquoise waters are praised by watersports aficionados and sun-lovers from around the world. If you try to do too much here, you'll get a friendly reminder to slow down – maybe it's time for the siesta you've been dreaming about?
If your travel bug is now in overdrive, grab a flight to North America or call Flight Centre on 0877 40 50 00 to talk holidays.