Travel Tips: We're Answering Your Top 5 Insurance FAQs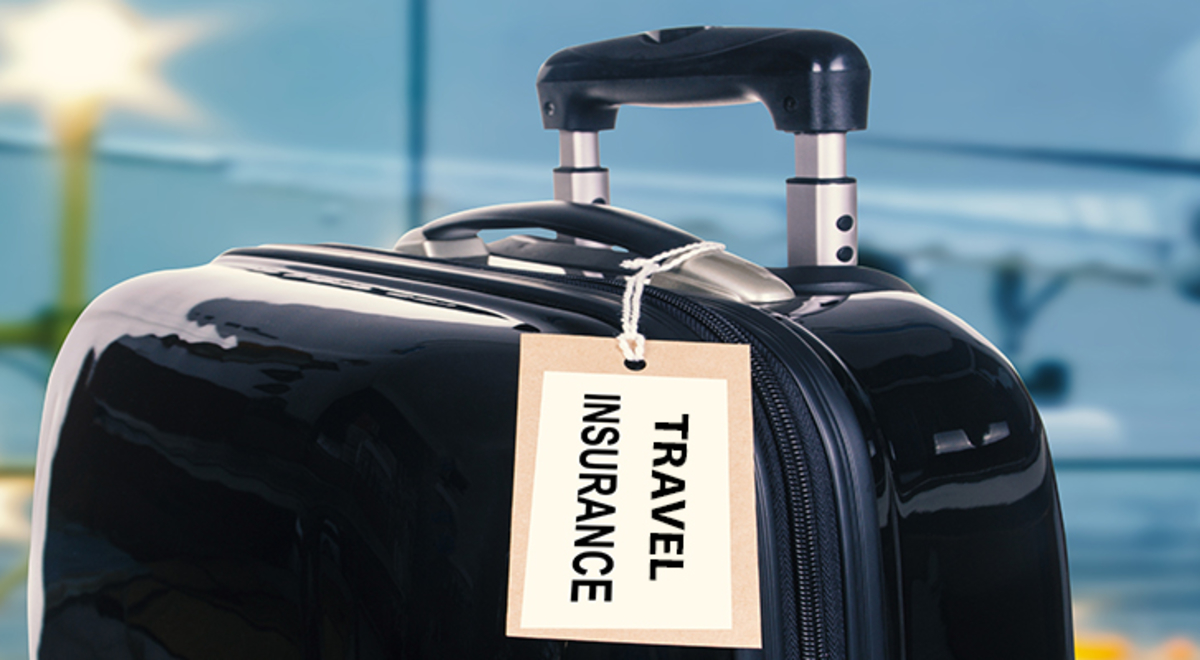 COVID-19 has brought with it plenty of uncertainty when it comes to travel. However, it is possible to protect yourself as much as possible and minimise the risk associated with jetting off somewhere new, even in the light of ever-changing travel restrictions and new COVID-19 regulations. To be honest, most travellers would agree that travel insurance used to be somewhat of a grudge purchase. But now, you shouldn't be travelling anywhere without a solid travel insurance policy in hand.
Not sure what to look for or how to buy the right travel insurance? The Flight Centre team pulled together 5 of the most frequently asked questions when it comes to travel insurance today.

Please note: Your Flight Centre Expert cannot offer advice as they are not an insurance broker. But they will point you in the right direction: advising on the necessity of travel insurance and putting you in touch with a TIC consultant to advise on the best policy for you. Your Travel Expert will then be able to purchase the right policy on your behalf.

Will my travel insurance cover me for any and all cancellations?
Don't simply assume that your travel insurance covers you for cancellations – even if your chosen policy provides cover for certain COVID-related incidents.
The vast majority of insurance plans that do provide cover against COVID-related cancellations do NOT provide cover for cancellations should a traveller simply be unwilling or fearful to travel.
For example, Travel Insurance Consultants (TIC) provides cover for emergency and medical-related expenses should the traveller contract COVID-19 and test positive on a journey.

A TIC policy does not provide cover for contracting COVID-19 prior to travel and having to cancel the trip.

In addition, cover is not provided for any expenses as a result of, but not limited to:

- Compulsory testing to enter a country
- Compulsory quarantine upon entry into a country
- Missing a flight because the COVID-19 test results weren't received in time
- Tests being older than 72 hours and being denied boarding
- Not being able to return to South Africa because there is a travel ban/borders suddenly being closed for further lockdowns and having to stay at a hotel until the ban is lifted
- Flight being cancelled by the airline and moved to another day because of not enough passengers having being booked on the flight as a result of COVID-19.
Read the inclusions and exclusions thoroughly on the policy quote. If you're struggling to understand the industry jargon used in the documents, contact the insurance provider directly for a thorough explanation regarding the specifics for which you are (or would be) covered.

How can I better safeguard the money I spend when planning a trip?
It's important not to rely solely on travel insurance to protect any monetary investments that you make when planning your vacation. When making a booking with an airline, accommodation or experience provider, always read the fine print for information concerning their COVID cancellation policies. Many providers, such as airlines for example, offer vouchers rather than full monetary refunds. Remember, long before the COVID-19 pandemic, making any changes to a trip would incur penalties or cancellation fees. It's always worth paying a little more for a flexible ticket or booking that provides a little leeway should the unexpected occur.
For example, Flight Centre offers you a Moneyback Guarantee when booking any South African accommodation deals. You can cancel your domestic holiday booking in writing up to 24 hours prior to check-in and you get a full refund, no questions asked.
Related content: Our experts' top travel tips for staying safe when staying at a hotel
What are the most vital travel insurance inclusions to look out for?
The most crucial inclusion for travel insurance during the pandemic is adequate in-patient medical cover should you contract the virus during your time away. Ideally, it's best to select a plan that promises unlimited in-patient overseas medical cover for maximum care and peace of mind.
Other inclusions to take seriously include the cost of medical quarantine (in this instance, your insurance covers the costs associated with quarantine at an approved facility should you test positive for COVID at any point during your trip), the cost of COVID tests (note that most providers only cover these costs if you test positive), and what coverage is included for cancelling your trip.
Related content: How COVID-19 has changed the way South Africans travel
Is everyone eligible for COVID-related travel insurance?
Unfortunately, not. Insurance companies have to weigh up a person's risk when deciding whether to provide them with COVID-related travel cover. As such, not everyone will qualify. For example, some insurance providers will not provide COVID-related travel insurance to people who are over a certain age or who have pre-existing conditions (and thus are at a greater risk of suffering severe symptoms if they contract the virus, and are at a larger risk of enduring longer, more expensive hospital stays). Other insurance providers will offer COVID-related cover to these individuals, but at a significantly higher cost.

How can I get travel insurance?
If you book a travel package with a travel consultant, you'll have the option to add travel insurance to your package. For example, we make it easy to get a bespoke travel insurance quote on our website.
There's no escaping the fact that the travel and tourism sector is full of uncertainty at the moment, which is why finding the right travel insurance is more important than ever before. Why expose yourself to unnecessary risks when you can breathe a sigh of relief knowing that you're adequately covered against most COVID-related eventualities instead? Remember, travel insurance is a must for domestic and international trips alike.
Looking for peace of mind when it comes to your next holiday? Book today or contact a Flight Centre Travel Expert for up-to-the-minute advice, travel deals and assistance with choosing travel insurance when making any booking.