Women's Month 2022:Then & Now
This Women's Month 2022, we're celebrating just some of the incredible women who have been with us since the beginning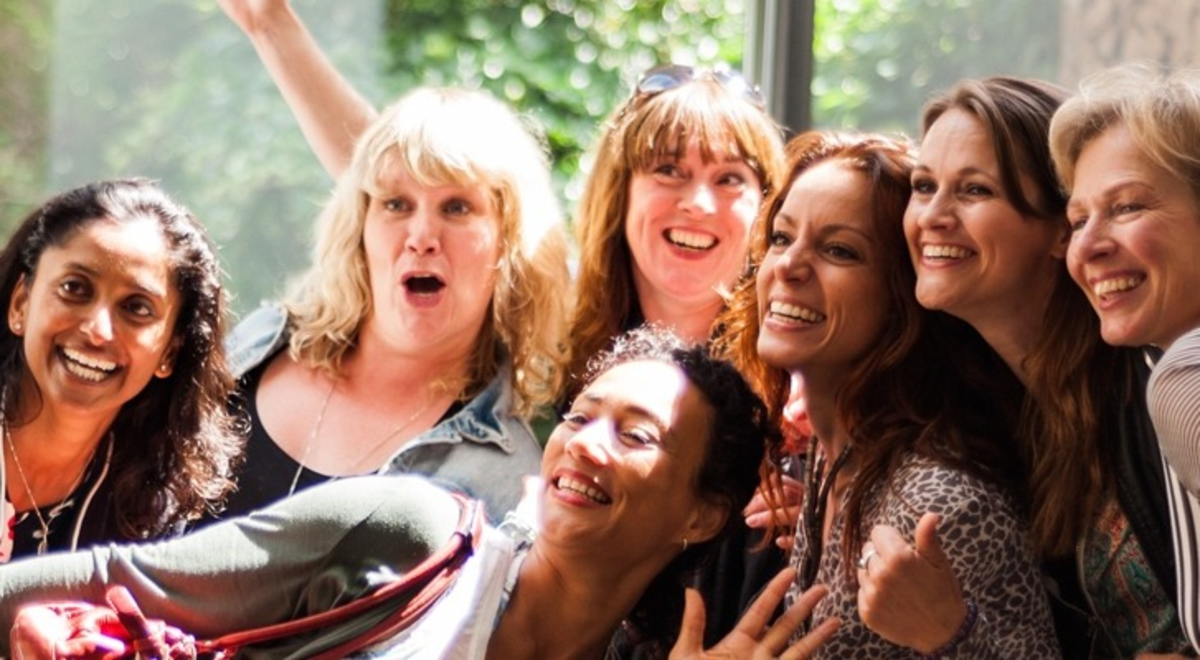 ---
---
This Women's Month 2022, we're celebrating just some of the incredible women who have been with us since the beginning
---
Women's Month 2022:Then & Now
Women's Month 2022:Then & Now
his Women's Month 2022, we're celebrating just some of the incredible women who have been with us since the beginning. As we celebrate our 40th birthday this year, we also salute the incredible women that have walked this journey with Flight Centre South Africa over the last decades. Rewind 40 years and the world, including the landscape of travel, looked vastly different to what it looks like today.

We sat down with Sue Garrett (FCTG General Manager Supply Pricing and Marketing), Shirley Henry (Area Leader Western Cape) and Claire Ngwane (FCTG BSP Consultant - BSP Finance) to share their insight into the last 40 years: then and now. Read our Women's Month feature profile interviews here.
Then & Now: Women's Month
"On the 9th of August 1956, thousands of women took a stand for equal rights, laying the foundation for the progress made in the contest for gender equality today," says Sue Garrett. Today, Flight Centre women enjoy the benefits of equal opportunities thanks to the sacrifice and stand these powerful women made in the fight for democracy, equal rights and recognition.

Now, there is democracy and equal rights but also other issues challenging the women and girls of our country.

With opportunity, does come responsibility – the "responsibility to create a brighter future for all," as Shirley Henry puts it. "Women's Month is a day to reflect on the importance of being a woman. There is a spirit of ubuntu that women have that unites us no matter our background and we need to keep it alive. Women help to create positive and meaningful organizational cultures and a sense of community."
The temptation to feel like you have to do everything in your own strength is a challenge that many women still face, trying to find that elusive balance (It's a myth, says Sue!).
"Nobody is an island," says Claire Ngwane. "We all need each other and for you to be able to make it easy for people to be there for you, be kind and do unto others as you would like them to do unto you."
And when it comes to looking after yourself, don't put yourself last. What is the guidance on airplanes should the emergency oxygen masks drop? Put it on yourself first so that you can then help those around you. Remember that, says Claire!
Then & Now: The world of travel
When these women joined Flight Centre decades ago, the landscape of travel couldn't have looked any more different. Think paper air tickets, hefty hotel directories that could have doubled as very effective doorstops and airfares so low you'll wish you could travel back in time just to travel every month!

Of course, the internet did not exist.

"When I started in travel, we had paper tickets and then moved over from handwritten tickets to printed tickets," says Shirley. "Each coupon had to be accounted for and we had to check each ticket to ensure all the sectors were accounted for in the coupons. A missing coupon resulted in no travel for that sector."
Tickets to London cost R3100 and airport taxes were R228. Over the years base fares haven't changed much, but taxes certainly have increased. Then along came automation with the arrival of e-tickets and online check-ins, and not to forget, increased taxes!"

Flight Centre's customer then and now also looked very different.

"Then travel was predominantly white; mostly white females worked in travel whereas now travel is open to all races and gender," says Claire. "People of colour are travelling more, and middle-class black people are doing a lot of overseas travel. 'Opening the world to those who want to see' is happening a lot more as black people can see that it is possible and they are doing it for themselves."
What hasn't changed: Why we travel and Flight Centre culture
What hasn't changed through the years is the core reason why people travel.
"People still travel to discover new destinations, experience new cultures, foods and festivals, go on family holidays, unite with family and friends as well as celebrate milestone life events through travel," says Shirley. "The mode of transport hasn't changed much, perhaps only been upgraded or revamped over the years."
Another factor that hasn't changed is the opportunities a career in travel presents, and that Flight Centre culture of work and play! Shirley describes joining Flight Centre as a 28-year-old "singleton" when the average consultant age was 22 years old!

"Within a year of joining Flight Centre, I had the opportunity to open and lead a brand-new store in Tygervalley Centre." Just one year! "I recall in the first few weeks that customers would enquire who we were and what we did. Customers were drawn in by the queue outside and the handwritten airfare boards in the windows!"
Working as a woman in travel
While the last 3 years have presented the most challenges in the industry, many consultants and others working in travel, tourism and hospitality who were forced to look elsewhere, are coming back to travel as travel recovery continues across the world.
So, what would make a woman of today choose a career in travel? What makes it exciting?

There's one main reason says Sue. Change! "This industry is continuously evolving, from the technology to the trending destinations. It is an industry that allows you to re-invent yourself, time and time again."

"There is no glass ceiling in travel," adds Shirley. "You can create your own bright future and the world of travel affords women levels of flexibility. I firmly believe this is possible as the industry is dominated by women and the spirit of ubuntu lives in us all, allowing us the opportunity to blossom."
"The world is your oyster," agrees Claire. "You can make all your dreams come true, have a plan and execute it. Travel allows women to earn whatever salaries that they want for as long as they put in the effort. After a few years you can work towards being an Independent Consultant (ITC) and work your own hours and make even more money as ITCs custom make their travel offering to their clients."
Women of travel. Women of South Africa. We salute you!
Wathint' abafazi, wathint' imbokodo. You strike a woman, you strike a rock.