One thing not to miss out on in each Rugby World Cup host city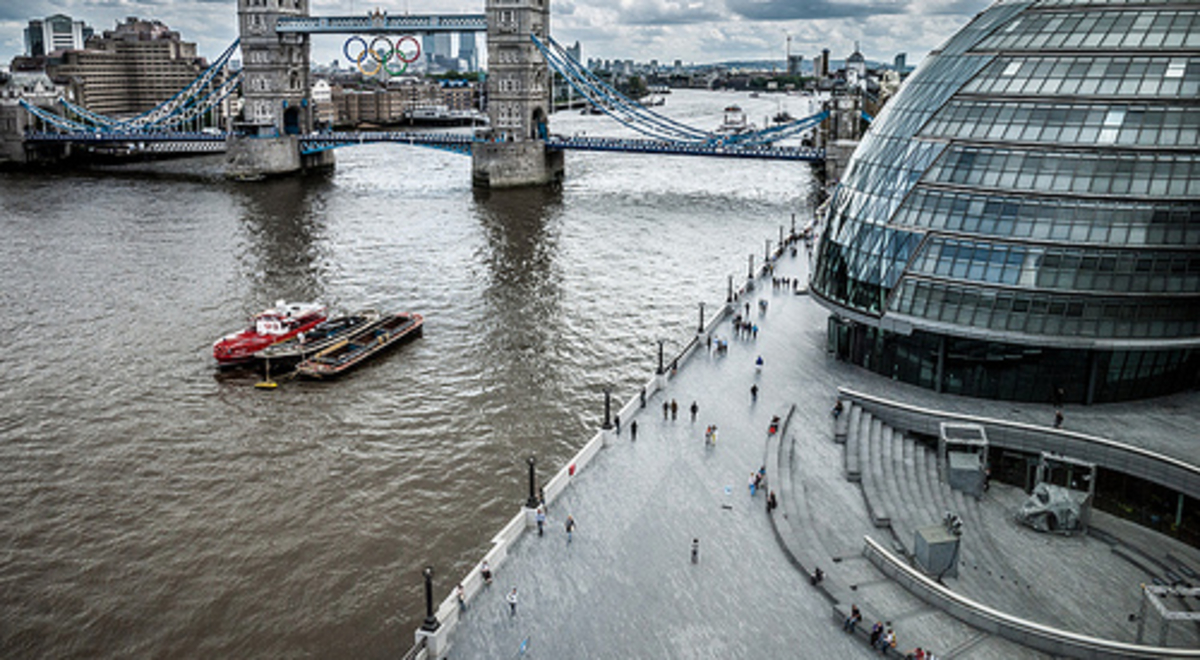 ---
---
So you've bought your tickets for the Rugby World Cup 2015 ages ago, you've booked your flights and accommodation, but have you thought about what you're going to do when you're not in your green-and-gold jersey cheering on the Springboks?
There's something in each one of the 11 host cities that you shouldn't miss out on, and with less than three months to go (the World Cup starts on 18 September), it's time to start planning.
Take a stroll along the Thames in London
There are few words that one can agree with more than those of English writer Samuel Johnson, who once said, "When a man is tired of London, he is tired of life." When London comes to mind, an image of the River Thames with Big Ben and Parliament on one side and the London Eye on the other springs to mind. Every visitor to this magnificent city should take a long stroll along the river.
Indulge in chocolate in Birmingham
When it comes to Birmingham, the choice is easy – go on a tour through Cadbury World. Learn how the cocoa bean found its way from Mexico to Europe hundreds of years ago, see how chocolate is manufactured and packaged, go on a ride through a chocolate wonderland, and then treat yourself to a memento (or two or three) at the world's biggest Cadbury shop. Cadbury World also boasts a brand-new 4D cinema with motion seats. Haven't you always wanted to dive into a bowl of liquid milk chocolate or ride on a Crunchie roller coaster? Now is your chance. Just remember that tickets must be pre-booked.
Visit the home of Manchester United
A visit to Manchester won't be complete without going to the home of Manchester United Football Club. Visit the Old Trafford Museum and go on a stadium tour to experience 130 years of football history.
Act like royalty in Brighton
Brighton is a laid-back, colourful coastal town about 80km south of London. Besides taking a stroll along the beachfront and treating yourself to fish and chips, make sure to visit the exotic Royal Pavilion. It was built as a seaside palace for George IV and is a mixture of Regency grandeur and chinoiserie, a decorative style inspired by China.
Explore Cardiff, Wales, on two wheels
Rent a bike and cycle the picturesque Taff Trail (or part of it), an 88km route between Cardiff Bay in the south and the market town of Brecon. It goes through a wide variety of urban and suburban landscapes and open moorland. Large parts of the trail are "traffic free" because they include routes of former tramways, railways, canals and present-day canal towpaths, including embankments and viaducts.
Go underground in Exeter
Discover Exeter's underground passageways, which were built in the 14th and 15th centuries to bring fresh drinking water into the city. Exeter is the only UK city to have underground passages of this type. A visit to these passages includes a 10-minute film presentation, a 25-minute underground tour and an opportunity to explore the exhibition.
See Gloucester from a boat
Gloucester, with its ornate cathedral, lies between the Cotswolds and the River Severn. According to the official Rugby World Cup 2015 site, the city enjoys a rich nautical history with rejuvenated Victorian quays and serene canals, which were once busy with cargo. See this city from a boat. Trips depart from the dockside of the Gloucester Waterways Museum for either the River Severn or the Gloucester and Sharpness Canal.
Visit the art gallery in Leeds
Visit the Leeds Art Gallery to see a number of works by Yorkshire-born artist and sculptor Henry Moore. It's a lively gallery on The Headrow in Leeds' Cultural Quarter that also offers a dynamic programme of changing exhibitions.
Blast off into space in Leicester
This city is home to the UK's National Space Centre, which is well worth a visit. It boasts the country's largest domed planetarium, a 42m-high rocket tower in which you can "blast off" into space, and six galleries full of space suits, rockets, satellites, meteorites, and much more.
Ride a cow (or ski) in Milton Keynes
Although Milton Keynes is famous for its concrete cow statues in a field in Bancroft, even more fun than riding a cow is a visit to Xscape, with its 170-metre snow slope where one can ski all year round.
Greet an angel in Newcastle
When in Newcastle, go say hello to the Angel of the North, a 200-tonne steel sculpture designed by internationally renowned sculptor Antony Gormley. You can't miss the angel – it has a wingspan of 54 metres and rises 20 metres from the earth near the A1 in Gateshead.
For more information and the match schedule, visit the official Rugby World Cup 2015 website.