Must-see Travel Destinations for 2023
With 2022 almost behind us, we at Flight Centre have turned our attention towards 2023 and what next year holds for our customers.  You have in the past had great experiences travelling to various holiday hotspots around the world so we take this opportunity to highlight what we consider to be the top destinations to visit as well as taking a look at what we recommend as an ocean cruise destination with a difference.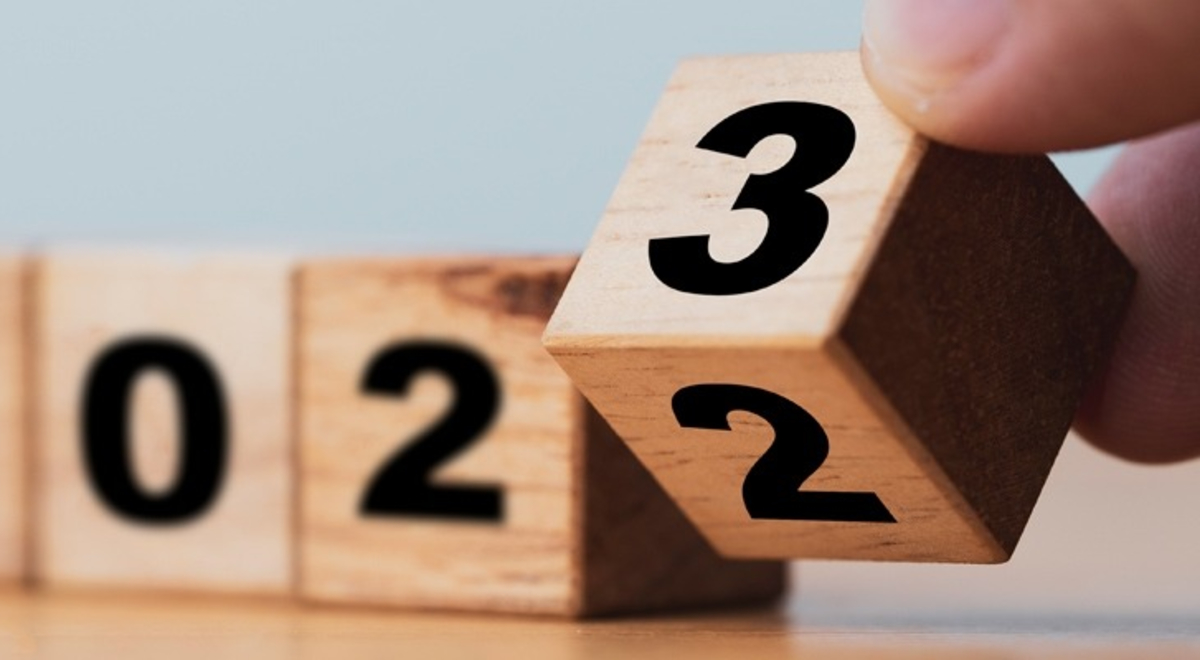 ---
---
With 2022 almost behind us, we at Flight Centre have turned our attention towards 2023 and what next year holds for our customers.  You have in the past had great experiences travelling to various holiday hotspots around the world so we take this opportunity to highlight what we consider to be the top destinations to visit as well as taking a look at what we recommend as an ocean cruise destination with a difference.
---
Here in alphabetical order, are our top picks:
Bali
Cruising
Dubai
Istanbul
Mauritius
Thailand
South Africa
USA
Zanzibar
Bali
With nearly 10 million tourists per year Bali is a tourism hot-spot and one of the most family-friendly destinations in Indonesia, thanks to its welcoming locals and laid-back vibe. Its tropical beaches are lined with all-inclusive resorts, boasting inviting swimming pools, a great variety of restaurants catering to all pockets and lively kids' clubs.
Bali offers much by way of tourism diversity and a wide range of land-based attractions.  Due to its hilly terrain it is also popular with backpackers and hikers.
Most of the famous destinations in Bali are temples with that country's beaches coming in a close second.  The majority of beaches in Bali have golden or black sand since it is situated in a volcanic region and many of its beaches are popular surfing locations.  There is a wide variety of beach front hotels and resorts in to choose from. 
Dubai
The most well-known of the United Arab Emirates, Dubai is a fabulous Emirate to visit.  Not only is it host to a famous golf classic and horse racing event, its shopping facilities are legendary.  The souks (shopping malls) have anything and everything for sale, from antiques, souvenirs, bespoke gold jewellery, shoes and clothing, enticing food and spices, and electronics/photography equipment to name but a few - all at prices to make your mouth water.  Its Dubai Global Trade Fair is a stunning exposition of a variety of cultures and their products and will hold you breathless.
Take a guided dhow (traditional sailing vessel) trip up the Creek or enjoy a day-long desert safari doing a bit of 'dune bashing' in a 4X4, dancing the belly dance, riding a camel, eating traditional Arab food or even smoking a hookah.  Its monorail system is world class and will whisk you around without you having to experience the sometimes hectic road traffic.
Its stunning architectural skyline is a sight to behold while located inside Dubai's Mall of the Emirates, Ski Dubai is the world's third largest indoor ski slope and the first to open in the Middle East.
Cruising
Cruising is the ideal holiday for any season of the year, not matter where in the world you want to go. Here's what you can expect on your cruise before and after you step aboard and why it tick of all of holiday boxes.
Planning
Expect to make a packing list to ensure you don't forget any necessities and know that you'll need to arrange transportation to and from the departure port. It may be a good idea to spend a day or two in the city where you'll embark. That way, if your flight runs late, you can still make it to your cruise on time. Also, plan your excursions ahead of time, including booking any tours in advance, and know what you wish to do at each port.
Cashless system
You won't need to use cash to pay for anything on board, as most cruises run on a cashless system. Instead, any extra charges will go to your account. Your cruise line can explain everything that's included with your cruise ticket and items or services that cost extra.
Exquisite cuisine
To some travellers, cruising is all about the food. You can look forward to seemingly endless food options and 24-hour room service when you cruise.
Exceptional service
Cruises are designed to make guests feel pampered, comfortable and satisfied. No matter what cruise operator, cruise staff will go the extra mile to make passengers happy.
Relaxation
A cruise is ultimately about relaxing, slowing down and savouring the finer things in life. So, prepare to leave your worries at home and set your soul on fire.
Istanbul
Bridging both Europe and Asia and sitting astride the Bosphorus* is the ancient and charming city of Istanbul, formerly known as Byzantium and Constantinople.  A trip here offers sights, sounds and smells unlike any other creating an intoxicating mix of food, art and music.
The amazing Old Town and the Sultanahmet are home to the iconic Blue Mosque, the Hagia Sophia and the Grand Bazaar.  The opulence of Turkey's Ottoman heritage is displayed in the Topkapi Palace.
Take a stroll through the historic centre or the bustling Taksim Square before watching the sun set behind countless mosques and minarets while sipping delicious Turkish coffee.  There are countless other cool places (like its famous Spice Bazaar) to discover in and around Istanbul as well as places that offer breath-taking views of the city and The Straits.
(*The Bosphorus is a narrow, natural strait and an interna '//tionally significant waterway in Turkey. It forms part of the continental boundary between Asia and Europe.)
Mauritius
A long-time favourite of South African holidaymakers, Mauritius is well and truly one of the sparkling jewels of the Indian Ocean.  Rightly called "Heaven on Earth" Mauritius is blessed with a warm tropical climate which makes it a juicy and sought after all-year-round vacation destination.  It has about 100 beautiful, laid back beaches, a warm, sublime turquois coloured and smooth sea lapping its shores; spectacular lagoons and jaw-droppingly beautiful coral reefs.  You can observe the reefs and their inhabitants without getting wet from the comfort of an expertly piloted mini-submarine, and travel 35 metres deep to wonder at a sunken shipwreck.  Spectacular hiking trails for the more adventurous visitor, majestic waterfalls, wonderful flora and interesting endemic wildlife and a rich, diverse history attract visitors to this country from all corners of the globe.
No visit to this island nation would be complete without a tour of its capital city Port Louis.  Visit a Hindu temple, stroll its picturesque waterfront, walk around the nearby botanical garden, namely the Pamplemousses Botanic Garden and marvel at the enormous lily pads and take a moment to reflect on Nelson Mandela as you stand beside the Ebony tree he planted there in 1998.
South Africa
With more unique experiences in South Africa than you can throw a hat at, Mzansi truly offers something for everyone. Whether you're dreaming of nature, culture, adventure, a sun-soaked beach or bright city lights, you'll find it and more in South Africa. Here are just ten of our favourite unique experiences in South Africa:
Walking safari in the bushveld
Get as close to nature as possible on a walking safari. Walking safaris aren't exclusive to South Africa, but nowhere else are they as accessible, or is there so much choice.
The ever-popular Kruger National Park offers walking safaris at Jock Safari Lodge, at Bakubung Bush Lodge in the North West and the Wildside Camp in Limpopo – just a few of the options.
Swim and sunbathe on a human-made beach
South Africa is not the only country in the world to boast of an artificial beach, but Sun City must be one of the most unique. Close to Johannesburg, travellers can be sunning and swimming in the waves of the 'Lost City' in under two hours.
Sun City is also only 4km from Pilanesberg National Park, so an excellent option to combine with a walking safari.
Tee off a mountain
Head up high in Limpopo's Legend Golf and Safari Resort to try your hand at their world-famous 19th hole. The world's longest and highest Par 3, golfers seeking a challenge are whisked up to the Hanglip Mountain by helicopter to tee off on the edge of the mountain, 400 metres above the Africa-shaped green below.
Spot the critically endangered African Wild Dog
African Wild Dogs are the second most endangered carnivore in Africa. The often misunderstood species can be seen, along with other rare species, in the Madikwe Game Reserve in the North West. The second pack of Wild Dogs was introduced earlier this year. The lodge has also introduced a Wild Dog identification kit, which guests can use to try to identify the dogs they spot. It's fun for the whole family!
Drink rooibos in the Cederberg
You may not think that that distinctive yellow-and-green box of rooibos tea on supermarket shelves all around South Africa is anything special, but everywhere else on Earth, it is.
Rooibos has a long history of medicinal use by South Africa's indigenous communities and only grows naturally in the Cedarberg mountain range. Take the trip to the Cederberg to hike or horse ride through the rooibos fields and learn about the heritage of the Khoikhoi and San people.
Visit the Rooibos route for more info: https://www.rooibos-route.co.za/.
Wildflowers in the Northern Cape
Come early August, the semi-arid desert of Namaqualand is carpeted with blooms of orange Namaqualand daisies, purple vygies, blue sporrie and other colourful wildflowers almost overnight. The winter rains determine when they bloom, but they're usually on show until September.
It's a fantastic road trip destination from Cape Town with many hiking, walking, mountain biking and 4X4 trails to enjoy.
Wine in the Winelands
With more than 560 wineries in the Cape, you couldn't so much as throw a stone without hitting a wine farm in this award-winning region. The Constantia, Stellenbosch, Durbanville and Route 62 routes are the most popular. 
The red dunes of the Kalahari
The distinctive red, arid sands of the Kalahari stretch up into Botswana and Namibia, making the Kalahari desert the largest area of unbroken sand in the world.
Spot shy species such as the Cape fox, hyena, jackals and, for first prize, the black manned lion along with other species of birds and flowers. It's a tranquil, off-the-beaten-track experience.
Hole in the Wall
Hole in the Wall near Coffee Bay and hidden on the Wild Coast is, as the name suggests, a sandstone wall with a hole carved out of it. What makes the site truly Instagram-worthy is that the sea crashes through it as the tide comes in. Expect cows, traditional isiXhosa villages and few other people.
Soak in an outdoor bathtub in a forest
Get away with the fairies by heading off the beaten path in Hogsback, a tiny village hidden high up in the Amathole Mountains in the Eastern Cape. At the Away with the Fairies hostel, guests can have a bath in the outdoor tub hanging over the edge of the forest (the oldest in the country) overlooking the three Hogsback Mountains, from which the village gets its name.They say there's nowhere like home. In the case of these unforgettable, unique experiences, we'd have to agree.
Thailand
This country's tourist industry was devastated by the 2004 Boxing Day tsunami. But now, 18 years later, and despite the Covid pandemic continuing to wreak havoc worldwide, Thailand continues to attract visitors and welcomes them with open arms.
Thailand is internationally famous for its scenic, tropical beaches (Phuket in particular),opulent royal palaces, ancient ruins and ornate temples displaying figures of Buddha.  In Bangkok, the capital, an ultramodern cityscape rises next to quiet canal side communities and the iconic temples of Wat Arun, Wat Pho and the Emerald Buddha Temple (Wat Phra Kaew).  There are numerous beach resorts including bustling Pattaya and fashionable Hua Hin. 
But there is more to Thailand than Bangkok and spectacular beaches. Why not think of trying something different?  With spectacular vistas and an abundance of waterways, mountains and caves to explore, the mountainous Mae Hong Son province to the north-west for example is an ideal destination for those seeking adventure or simply looking to connect with nature and furthermore this picturesque province is not only a photographer's paradise it is also home to a mix of cultures and is therefore one of the most culturally diverse areas in the entire kingdom. This fascinating mix is reflected in the colourful dress of the hill-tribe communities, the distinctive architecture and the delicious local food.
USA
It's the setting for most of your favourite movies and bingeable shows. The hometown of the hottest celebs and coolest cities in the world. You guessed it, we're talking about the awesome US of A!
Packed with amazing adventures, to-die-for food, incredible landmarks and jaw-dropping nature, this continent is almost too big to travel on your own.
The USA is as vast as it is beautiful and to see everything in just one trip is almost impossible. To truly get a taste of the USA we recommend doing it by coach tour or hiring an RV and doing a self-drive across this large country. As the leader in creating amazing travel experiences for over 40 years we link you to the real United States in a way like no other. Supersized and wildly diverse, the United States does everything in epic proportions. With a mix of seasons, landscapes and cultures, you can experience a new adventure each day as you tour the states.
Our holidays in the US will take you from the East Coast, where you can roam the extensive neighbourhoods and museums of New York and take a boat ride under Niagara Falls, to the West Coast, where you'll unearth a whole new adventure. Explore the mighty depths of the Grand Canyon, see the glittering lights of Las Vegas, and savour fresh seafood at Fisherman's Wharf in San Francisco. From Washington to the Wild West, from Detroit Motown to New Orleans jazz, from the Texan cowboys to the Inuits of Alaska, and with all the spectacular mountains, forests, beaches and desert in between, the United States is an endless playground.
Zanzibar
Zanzibar brims over with fascinating history, wonderful people and even more wonderful experiences.  Zanzibar has a strong tourist culture and is a holiday destination which should be on every beach worshipper and sun-seekers' bucket list. Whether you're lounging on the silky soft beaches for days on end, or splashing around in the warm, clear waters with the kids, there's no doubt that this Tanzanian island is what dreams are made of! Of course, Zanzibar is world-famous for its pristine beaches.  Castor sugar soft, baby powder white beaches are spread all over the island.  These coral sands are the reason so many people come to the island and undoubtedly the place to do this is Nungwi, on the north-westernmost tip of Zanzibar.  Surrounded by astonishing underwater seascapes that are alive with strange and wonderful marine creatures, Zanzibar is without doubt a dream destination for scuba divers.
Follow in the footsteps of sultans, slaves and explorers as you traverse the twisting, winding streets of Stone Town.  Visit the Sultan's Palace museum, the old Arab fort, the Anglican cathedral and, a surprise to many a visitor, the small Freddy Mercury museum dedicated to that iconic music legend situated in his family home.  As it draws towards evening, the Forodhani Gardens transform into Zanzibar's spectacular night-time food market. The aromas are fabulous, the succulent dishes mouth-watering and a highlight of a visit to Zanzibar.
No matter where you want to head to in 2023 we have all your holiday needs covered. So speak to one of our travel experts today and discover a world of holidaying delights!