Hello There! Introducing Phil - Our Brand New Captain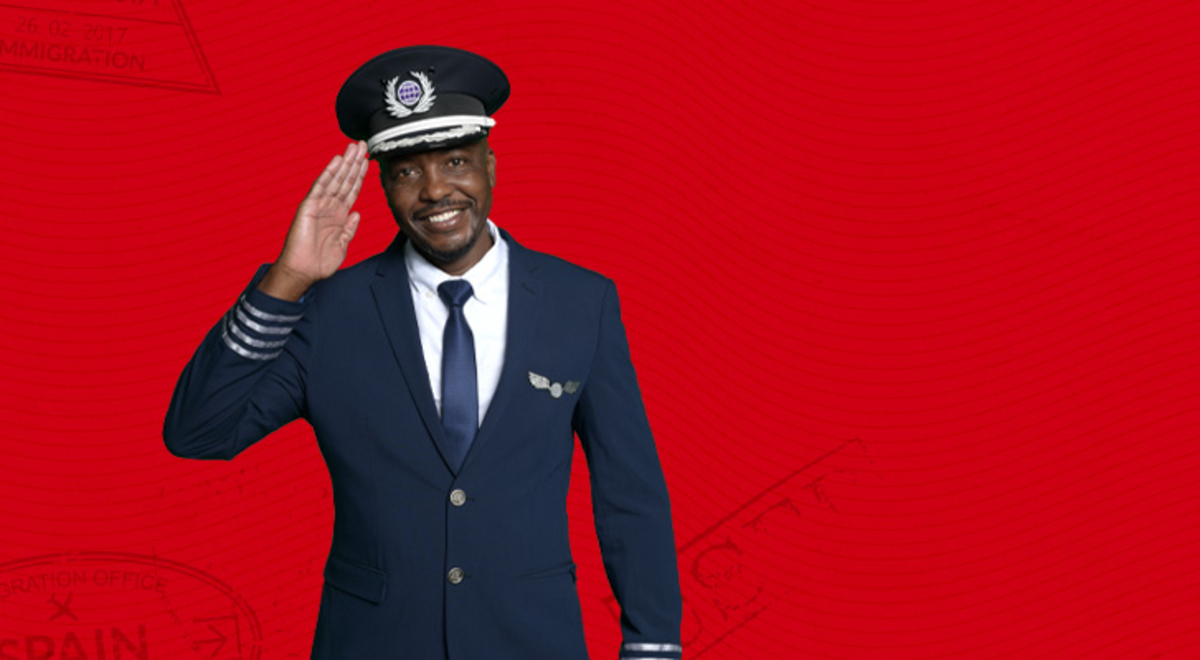 Hello there, Captain!
Meet Phil, our new Flight Centre Captain! Not only is Phil one of our Flight Centre customers, but he's got his wings and has seen the world. Now Phil is our leading man, the face of Flight Centre Southern Africa and is our new Captain. There aren't many places he hasn't been. Who better than one of our customers to help you experience our experience?
We sat down with Phil to pick his brain with these quickfire questions:
Phil, tell us what you do now and a bit about your flying background?
I currently work at Solenta Aviation, flying into mainly west Africa. I have flown all over the African continent and am based there when I'm not in South Africa (home is the Eastern Cape or Joburg).
When did you first know you wanted to be a pilot?
I knew from about grade 5 when I was 10 or 11 years old. My parents had moved to a new house near an airbase, and there were all these fighter jets flying overhead. I wanted to join the Air Force straight away, but my parents weren't keen and wanted me to go to university. I graduated with a BSc, handed it to my parents and then went straight to the Air Force! I spent ten years in the Air Force and worked really hard. I was proud to be awarded the Sword of Honour as the best student in my class, the first post-independence pilot to get this honour. Out of a class of 60 students, only ten of us graduated, and two of us got to go off and fly in the Air Force.
Do your kids also want to be pilots when they grow up?
[laughs!] No, not yet! Whatever my kids are passionate about, they must pursue it.
When did your journey with Flight Centre begin?
My journey began as a client, booking flights for my daughter to the UK and then family holidays to Mauritius. I was always happy with their service, so it was a no brainer to work with them again.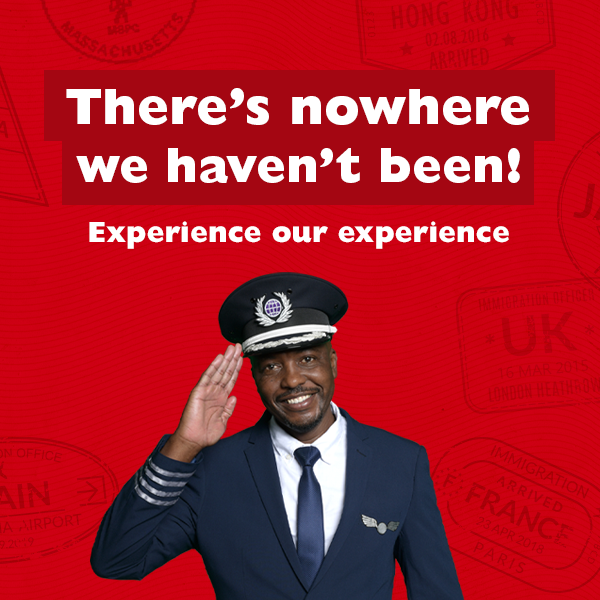 How did you come to be Flight Centre's new Captain?
It's been quite an adventure! I never thought ever in my life I would be doing something like this. I love flying and promoting flying – and travel – through them couldn't be more perfect. I'm hoping the kids in our countries can also be inspired to become captains one day.
What message would you give to the youth of Southern Africa?
Whatever your passion is, pursue it. It doesn't matter what anyone says. If you're passionate about something, pursue it. If you're passionate about it, it doesn't become a job but fulfils your passion.
Phil, you've travelled to more places than you can count. Tell us about some of your favourites.
In Africa, I've enjoyed holidays to Mauritius and Zanzibar. I'd say that my favourite is Mauritius because of all the activities. The last time I was there, we did the underwater sea walk, walking on the ocean floor with the fish. There's so much to do, such as kayaking, kitesurfing. I love to explore. [joking that he's not a fly and flop relax on the beach type of traveller!] I'd always choose to travel and explore the world.

Do you have a favourite place in Africa?
That isn't easy. I thoroughly enjoyed Mozambique. I've been all over Africa and had many good experiences. Often Africa gets a bad rep in terms of security, but I'd say go and see for yourself. Explore for yourself. You'd be so surprised at what's out there. For example, Liberia – it's absolutely stunning. You'd miss out on seeing all these beautiful places [if you didn't travel Africa].

What's next on your travel bucket list?
For my birthday four years ago, my wife got me an actual bucket for my bucket list! The first [destination] name that went in there – Japan. I'm fascinated by Japanese culture, and it's the next place I'd love to go.
When you're not in the cockpit or busy being the face of Flight Centre, what do you enjoy doing in your spare time?
I'm very active. I swim, I gym, enjoy tennis, I cycle. My wife and I recently bought bikes, so we started cycling together and going to air shows, of course!
For more about our Flight centre Team and Travel advise for your next holiday watch this short video