The key to travelling with peace of mind during a pandemic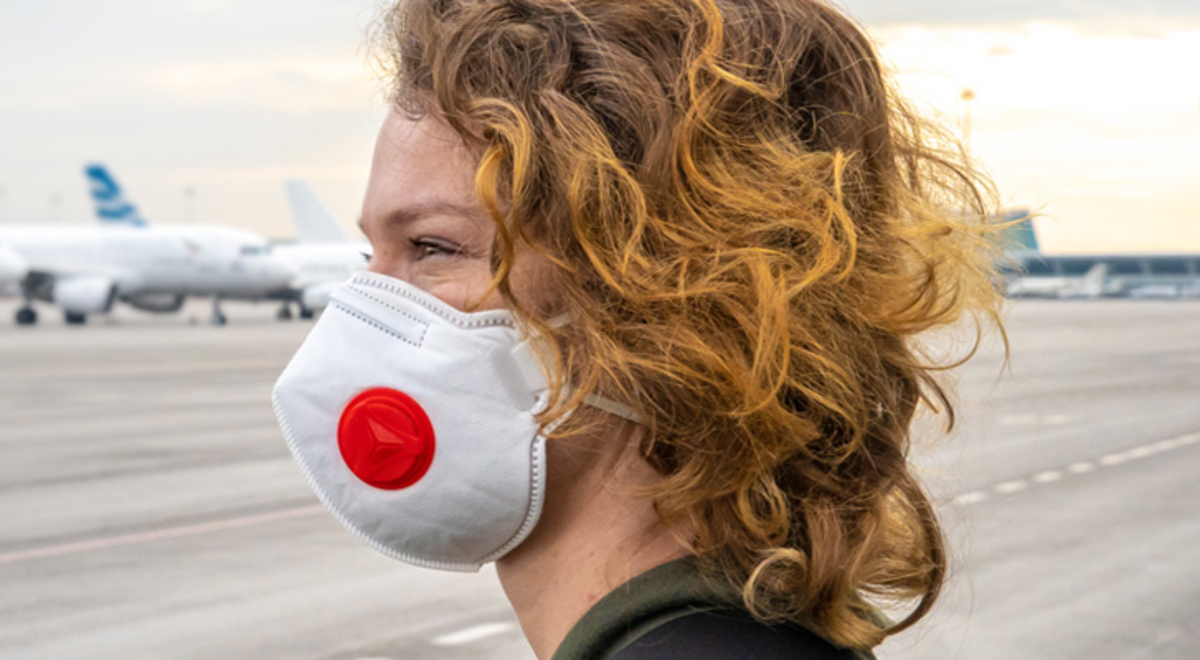 Should I still be travelling amidst the coronavirus outbreak? I still want to travel this year – what should I do? Can I book a trip for next year? Will insurance cover my costs if I cancel or change my trip dates?
These are just a few of the questions being asked by travellers the world over at the moment.
No one could have predicted the impact that COVID-19 has had on travellers and the world of travel. But now that interprovincial travel is permitted, things are slowly starting to look up for those longing to see family and friends and take that much anticipated post-lockdown holiday.
The key to travelling as safely as possible during a pandemic? Maximise your peace of mind when travelling and minimise risk. How? The answer may surprise you.
Long before the pandemic, global booking patterns showed that tech-savvy Millennials were driving the 'resurgence' of the travel agent. Recent figures shared by the American Society of Travel Advisors (ASTA) show 55% of Millennials are most likely to use a travel agent, advisor, consultant or travel expert, as many qualified professionals prefer. That's compared to just 42% of Gen Xers and 28% of Baby Boomers.
Travel and hospitality company MMGY Global also reported after its 2018 study that 33% of Millennials 'will use a travel agency in the next two years'.

Here's why the key to travelling with peace of mind during a pandemic involves a travel expert:
On the ground guidance
Often, media reports and government advisories, not to mention fake news sites and social media, can sensationalise or distort details.
Travel experts have access to on-the-ground operators and global networks of contacts and partners that the average traveller simply won't have access to in every destination around the world.
This is incredibly valuable when considering, researching and booking post-COVID travel.

Emergency contacts
No one wants to think about something disastrous happening on their trip. In a foreign country, where you may not have data or signal, face language barriers or struggle to get hold of your embassy, a travel advisor is always contactable.
Bona fide travel agencies will all have emergency numbers and after-hours contacts that you can call. Be sure to save those details in multiple places before departing.  But please be kind - don't call your travel advisor at 3am wanting to change your flight in a week when it's not an actual emergency. It can wait until 9am the next morning.


Tailor-made expertise
In the 1990s, when online booking tools became more widely available, some travel agents realised that their combined years of experience and expertise added incredible value to the traveller that simply couldn't be replicated by the Internet alone. Some started the process to rebrand themselves as experts and specialists in niche areas.
With the pre-pandemic trend for transformational travel, and the current need for highly personalized, private travel experiences, a travel agent's expertise and itineraries tailor-made to your interests and priorities trumps D-I-Y planning. 


They have access to product you don't
Travel agents have quicker access to more types of travel inventory, including differing airfare classes, hotel upgrades and value-adds (such as that bottle of champagne in your honeymoon suite or transfers included). These deals are also often specially negotiated based on volume and the relationship between the travel agent and the supplier, be it an airline or cruise company. That can mean a lower price or a better value experience.
And don't be caught out when it comes to pricing. An offer you find online may appear cheaper at first glance but compare apples with apples. The deal probably doesn't include essentials or extras, and you'll end up paying more. And who are you going to contact when you need to change your booking?

Peace of mind
For peace of mind and to avoid falling for scams by fraudsters, don't just book with any travel agent. The Association of Southern African Travel Agents (ASATA) represents, vets and promotes professional service in the travel industry. More than 95% of South Africa's travel industry belongs to ASATA, including Flight Centre. 
While even a travel expert can't guarantee your complete safety when travelling, peace of mind knowing that you can call someone when things go wrong or simply get valuable advice, is priceless when you're thousands of kilometres from home.
Contact a Flight Centre expert today.