Visiting Japan Is Like Another World Entirely: Here's Why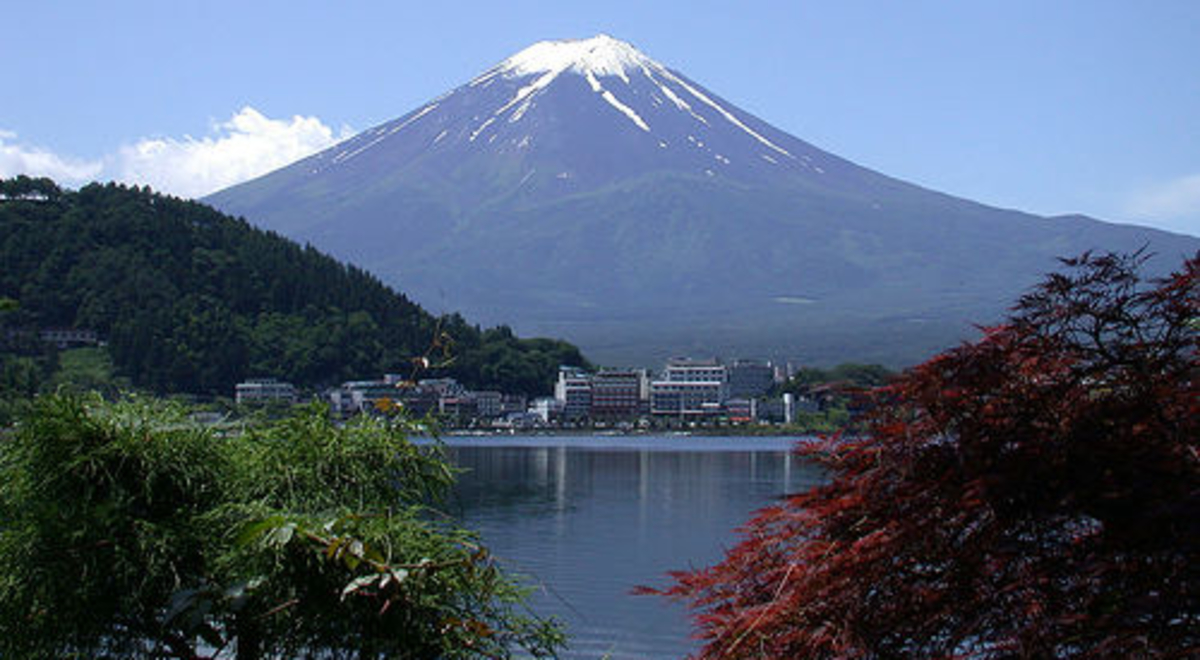 ---
---
I had never really wanted to go to Japan. It certainly hadn't been anywhere near the top of my bucket list. Raised with memories of World War II, Pearl Harbour, the Burma Railway and Hiroshima, I had pigeonholed it as alien and cruel.
But when I visited, I discovered a world of great beauty, charming, polite people, lovely landscapes and historical treasures. And yes, it was a bit alien at first because nowhere else had I ever experienced a city quite like Tokyo.
Think Superman's fictional city of Metropolis, a teeming urban panorama of skyscrapers, railway lines, freeways, rapid transport tracks, giant bridges, traffic and millions – literally – of people.
Shop till you drop (but you'll need deep pockets) in gorgeous department stores so grand they make Harrods look like Mr Price. Check out the amazing food halls, where if you buy even one cooked prawn, it will be decoratively wrapped and handed to you in a tiny bamboo basket.
The next morning, the breakfast room is crowded, but like everywhere else I visited, an aura of calm, dignity and politeness prevails.
A visit to the Meiji Jingu Shrine is a must. Pilgrims, tourists, engaged couples and traditionally dressed children (looking like beautiful dolls) crowd the shrine at weekends to ask blessings of the gods. There's a swirling fusion of age-old tradition, western chic, old and new, that dazzles the eye. But as you'll find out, anything goes in this vibrant, modern city that has somehow kept hold of its ancestral past in spite of having stridden boldly into the 21st century. The Buddhist shrine I visited the next day reinforced the concept. It must be one of the only Buddhist shrines in the world that leads directly into a shopping arcade.
The oh-so-efficient trains (never a second late and spotlessly clean) at weekends are crowded with men off to play golf. The players go by train; their clubs go by courier. I left my notebook at one of the hotels where I stayed and it was couriered so efficiently and cheaply (at R20) that it got to my next destination before I did.
Our group is treated to a wonderful view of the perfect, conical snow-capped peak of Mount Fuji, the ultimate iconic symbol of Japan, as it pierced the bright blue sky. Apparently only visible for 60% of the year because of weather, our visit was blessed with bright sunshine and not a cloud in sight. Our tourist bus took us up to Stage 5 of the mountain (a tacky tourist trap), but well worth it for the view.
At a sulphur-fed pool, we stripped off, washed ourselves thoroughly all over, and then relaxed in the steaming water. Pyjamas rule (you're given them when you arrive) and guests stay in them all day and night, even when dining, strolling through the grounds, or enjoying an evening of karaoke. Yes, we even tried our hand at karaoke, blasting the night away with 60s rock 'n roll.
The visit to Hiroshima was a revelation. Unforgettable, haunting, deeply tragic. The A-Bomb Dome (a UNESCO World Heritage Site) was the sole surviving building after the atomic bomb that shook the world, was dropped by America at 8.15am on August 6, 1945. Over 150 000 people lost their lives. I will never forget the image of a human shadow on a piece of wall in the Hiroshima Peace Memorial Museum. It's all that is left of what was once a living, breathing person, obliterated to a smudge on a wall.
There's so much to do in Japan. In Kyoto (another UNESCO World Heritage Site) choose between glitzy, glamorous shopping malls, shrines, castles, temples, historical treasures, and a mysterious rock garden to tease your mind. We visited a Geisha house, and talked to a maiko, a geisha in waiting, who has voluntarily chosen her profession, unlike her forbears who were often sold in slavery to the geisha houses.
There's much more (I haven't even mentioned the delicious, amazing food)… but you'll have to visit Japan yourself.
It's one of the most intriguing destinations I have ever visited – a complex, sometimes confusing mix of rampant modernity and consumerism, ancient treasures, natural beauty and courteous, friendly people.
I'd go back like a shot.