How To Create Your Very Own South Africa Gin Route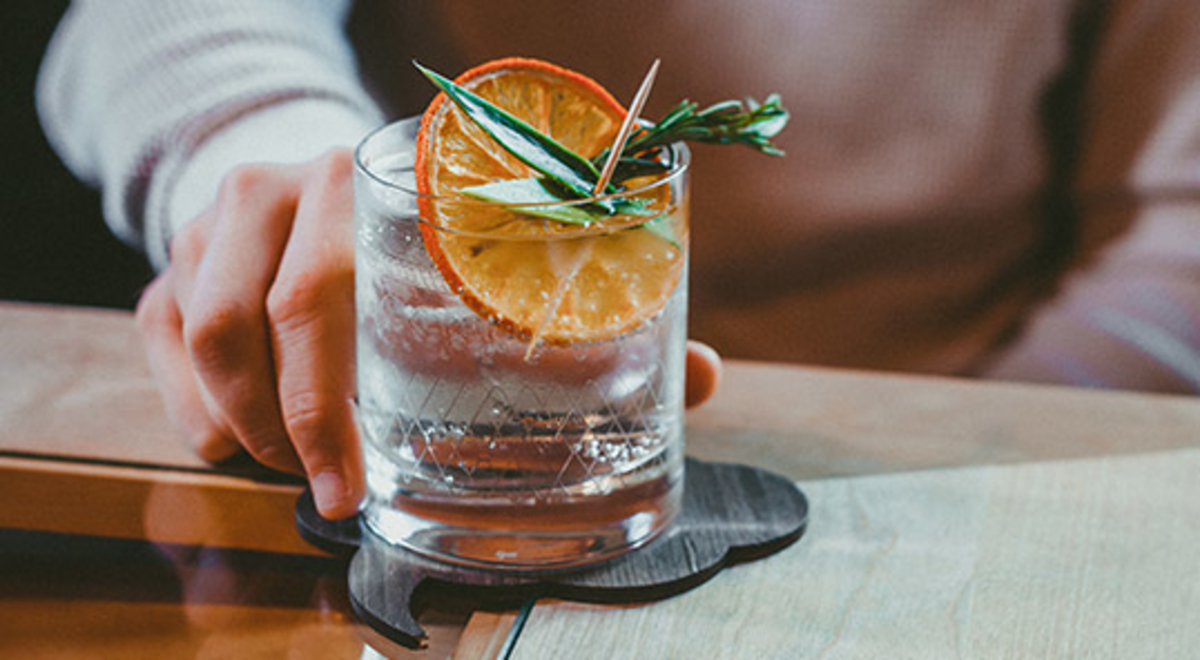 Create Your Own SA Gin Route
Forget the famous wine routes or the craft beer breweries of a few years ago, gin is the new kid on the block; and it's taking South Africa by storm. Craft distilleries are cropping up all over the country, entire bars are dedicated to concocting the perfect gin-based cocktail, gin tastings are a thing now, and even the uninitiated have an opinion on whether they prefer lemon, mint or cucumber as their gin garnish. But we're not complaining. In fact, we're kind of loving it. A good gin and tonic is hard to beat, and there are so many options now. We've rounded up a list of some of the best distilleries to visit, wherever you are in the country.

Inverroche (Still Bay)
One of South Africa's first craft gin distilleries, Inverroche in Stillbaai is probably one of the most influential local gin producers out there. They've stayed true to their original plan and still offer only their three flagship fynbos-infused gins; Amber, Verdant and Classic. Aside from just tastings and tours, Inverroche also offer a 'Gin Sensorium and School' on the last Saturday of every month. In their own words, participants get to join a 'small group, interactive gin distilling classes and learn all about the art of alchemy. Take a journey which is part science, part personal creativity as you select and weigh your own combination of botanicals with which to infuse your gin.' You'll leave with your own personalised gin, as well as a recipe card, tonic and a newfound appreciation for the art of gin-making.
Inverroche
Woodstock (Cape Town)
The Woodstock Gin Company is located near the Old Biscuit Mill in, as you might have guessed, Woodstock. They offer tastings of their fynbos-infused gin six days per week but are closed on Sundays. For a real treat, taste one of their signature cocktails which are carefully crafted using their very own gins.
Woodstock
Jorgensen's (Wellington)
The beautiful Winelands town of Wellington offers more than just wine and Cape Dutch buildings. The owner, Roger Jorgensen, says that he wanted to make a gin that was good enough to drink neat but that would also be the crowning glory of a good cocktail. Indulging in a tour and tasting here might be one of the best decisions you make – Roger is entertaining, charismatic, and makes a pretty good G&T too! Since you're there, you can also try his vodka, potstill brandy and - if you're brave -absinthe.
Jorgensen's
Time Anchor Distillery (Johannesburg)
This small distillery based in inner-city Joburg is a true hidden gem. It's a labour of love, one which Chief distiller Shanna-Rae kept as a side project until very recently. She laid the floors herself and often used to distill at midnight after leaving her regular job to go to the distillery! They have a London Dry and an African Botanicals gin, but the real treats are the limited quantity sloe gin that they produce each year, as well as the incredible gins making up the mirari collection; some of them shimmer or change colour…others just taste great. You can book tastings by checking out their Facebook events listings, but you can also find them out loads of expos and events and they hold regular pairings.
Time Anchor:
Red Stone (Clarens)
The Red Stone brewery in Clarens might be more famous for it's beer and cider than it's gin, but rest assured that their gin is not to be scoffed at. Named after the surrounding Rooiberge, Red Stone Craft produces an authentic orchard to bottle gin from their own apples. They also produce pre-mixed gin and tonics in blueberry, brambleberry and classic flavours. A visit to the little freestate town of Clarens is always a worthwhile endeavour, but a gin tasting and bite to eat at the bustling brewery and pub on the town square kicks it up a notch – or head to the separate gin bar, just behind the brewery. We challenge you not to leave with boxes and boxes of their creations!
Red Stone:
Distillery 031 (Durban)
Durbanites will instantly recognise that Distillery 031 is named after the dialling code for Durban. Run by local boy Andrew Rall, the Durban dry gin is a standout: a classic London Dry with an African twist and strong notes of African botanicals. Their D'Urban barrel aged gin is also excellent, and something pretty different to the usual gins on the South African market. They offer in-depth tours and tastings every Saturday, which include a cocktail and a meal as well as a tour of the distillery and a guided tasting.
Distillery 031: