Fun Things To Do In Gqeberha (Previously Port Elizabeth)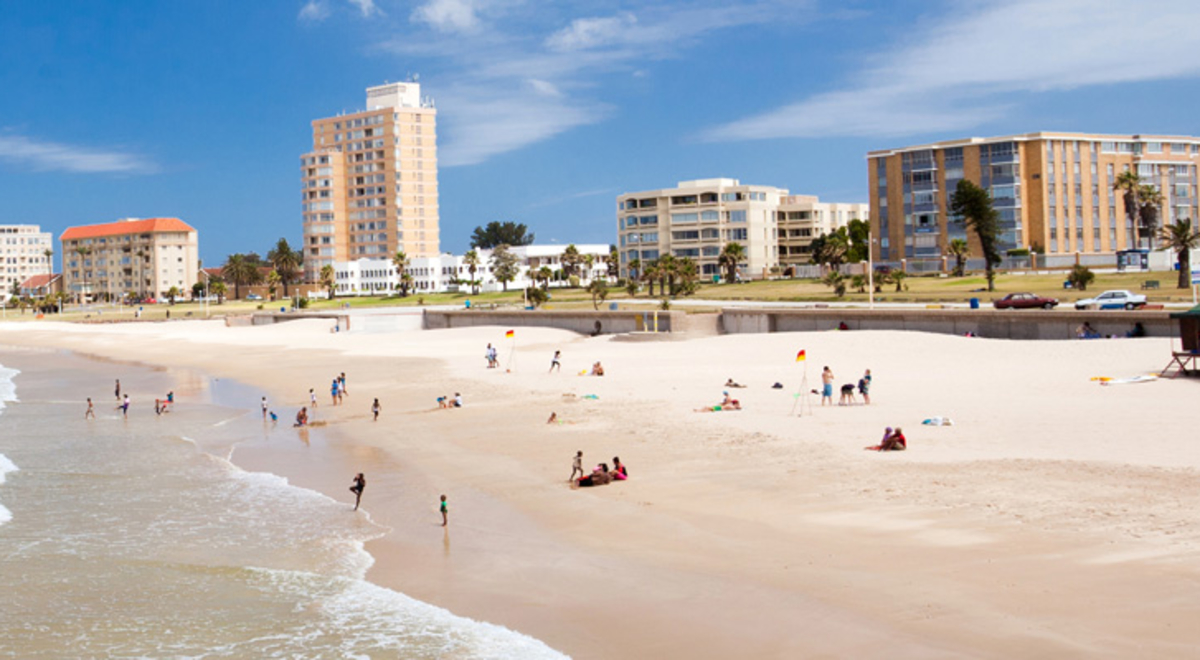 ---
---
South Africa's friendliest city is packed with family-friendly secret gems that are sure to make your visit to the area especially memorable. Here we explore all the fun things to do in Port Elizabeth.
Top Attractions in Port Elizabeth
Port Elizabeth equals family-friendly fun! In fact, it is quickly becoming one of the coolest cities in South Africa. With so many activities from kayaking beside pods of dolphins, deep-sea fishing and ziplining to spa treatments in a 5-star hotel, there is something for everyone. 
It has a relaxed charm, light traffic, open spaces, access to nature, wholesome activities and friendly people. It is easy to see why it is a favourite spot for South African families to visit.
Port Elizabeth has pulled out all stops to make it exactly that!
They have created a smart access card called the Nelson Mandela Bay Pass (NMB Pass). 
It provides you with free admission and discounts to some of the best attractions and activities in Port Elizabeth. A few things to do include are visiting museums and galleries, discovering game reserves, water adventures, entertainment and more.
When you see some of our tailor-made suggestions, you wouldn't want to miss out on any of the fun Port Elizabeth things to do.
The NMB Pass will make your exciting holiday with your family, not only memorable but affordable, too.
Because Port Elizabeth (officially renamed Gqeberha and known to locals as PE), is a harbour city right next to the Indian Ocean waters of Algoa Bay, it has limitless stretches of pristine beaches and ocean views. The warm currents and its geographical location mean that the climate is temperate, and even cloudy days are pleasant.
Three of the beaches are Blue Flag accredited and you will want to spend some time soaking up the sun. Before you hit the sands, however, there are so many things to keep you and the kids busy. 
Here we list a variety of fun and different Port Elizabeth attractions:
Nelson Mandela Metropolitan Museum and St George's Park:
Any visitor to Port Elizabeth will want to point out the second-oldest cricket club in South Africa to the kids.
Even if you are not attending a test match, a quick stop at St. George's Park is certainly worthwhile.
Pearson Conservatory:
Here you can browse through the Pearson conservatory. It is an exquisite example of beautiful Victorian architecture full of displays of hot-house flowers and, possibly, orchids.
Beer Tour:
To up your culinary adventures, why not explore Port Elizabeth's very own Beer Route?!
You can hop on a bus and visit three manufacturers of Craft Beer over three-four hours. At each spot, you will taste a few different beers and meet the Brewmaster who will discuss beer-making processes.
At the Dockside Brewery, your tour includes some specially baked Beer Bread, before moving on to the Bridge Street Brewery where cider and a salty nut snack are also thrown into the mix.
The last stop is at the Beer Yard, where you first climbed on the bus. Here you can order a pizza or burger of your choice and spend time at your leisure.
Art Museum:
 Or perhaps you want to wind down a bit in the late afternoon and are looking for fun things to do in Port Elizabeth at night.
Why not spend some time admiring the interesting and diverse art collections housed in the two buildings of the Nelson Mandela Metropolitan Art Museum? It is right next to St. George's Park entrance and is open until 6pm on most evenings.
They constantly hold new exhibitions as well as rotate their permanent collection of paintings, craftwork and sculpture. There is South African (specifically that of the Eastern Cape), British and Oriental Art. 
If you are not one to walk around art galleries, be sure to visit their website, where they have several virtual tours. You will quickly get a feel for their contemporary atmosphere, and we can assure you that you will want to pop in to see their latest exhibition.
Boardwalk Casino and Entertainment Complex 
Classic Victorian architecture can be found throughout Port Elizabeth, with many old buildings renovated and turned into sassy hot spots and eateries.
The Boardwalk Casino and entertainment world is a new development that has tied in the beauty of this style to create a complex of prime shopping, restaurant, hotel, conference and entertainment experiences in the Eastern Cape.
The Casino is also one of the fun things to do in Port Elizabeth at night.
There are electronic, smart-card operated slot machines and 21 gaming tables that offer American Roulette, Blackjack, Blackjack Switch and Poker.
 The centre is situated on Nelson Mandela Bay's stunning beachfront. The Boardwalk offers spectacular views of the ocean as well as a manmade lake that is the heart of the complex.
It is the perfect stop before heading to the Blue Flag awarded Hobie Beach.
Donkin Pyramid and Mosaic:
Of course, if you and the family are visiting a port city, you would jump at the chance of finding a spot with views of the city, the harbour and the massive ships waiting at sea or off-loading at the docks.
Combine that with one of the prettiest and interesting landmarks in the Nelson Mandela Bay region, and you have a must-see viewpoint!
Here, a very quaint lighthouse, built in 1861, is home to a visitor information centre. Right next to it is an unusual 10m stone pyramid that holds the keys to the poignant history of Port Elizabeth itself.
When you visit the Donkin Pyramid, you will learn how the city was named after a lady in a beautiful love story that has transcended history. The memory of her and the diversity of the area is celebrated and further incorporated and cemented into a gorgeous mosaic artwork.
It is worthy to credit the NMMU (Nelson Mandela Metropolitan University) Ceramic Collective for creating such an outstanding masterpiece.
The area has large open manicured parkland, palm-lined walkways and benches in the shade. It is a good idea to bring a frisbee or soccer ball for the kids to play, while you inquire at the visitor centre and plan your next excursion.
Outdoor & Adventurous Activities in Port Elizabeth
Kragga Kamma Game Park:
The Kragga Kamma Game Park (meaning pebble in the river) is a wildlife paradise only 15 mins away from the city!
You and the family can self-drive or you can book an affordable 2 hour guided tour in an open Land Rover with a professional guide.
Lush coastal forest, green bushveld, farmlands, grassland and valleys are home to vast herds of African game. Sightings include White Rhino, Buffalo, Cheetah, Giraffe, Zebra, Nyala, Bontebok, Lechwe and many more species. Monkeys play in trees above the wooden walkways.
This is an owner-operated animal-friendly park where no hunting or other disturbance of the game is permitted. This means that you always get close up views and great photo opportunities. The birdlife is impressive. Remember to bring your camera and binoculars.
There are also many formal cycling trails, and less formal hiking routes, as well as a 9 hole golf course. There is the Bush Cafe restaurant, braai facilities and a curio shop.
Big 5:
 For an exclusive retreat experience, we recommend the Kwantu Game Reserve, which has gorgeous accommodations and African Big 5 viewing. Inquire about their multitude of facilities that include an up-close encounter at the predator educational and rehabilitation centre. You can also go on game drive at the Addo Elephant National Park.
Cape Recife:
For a completely different contact with nature, the Cape Recife area is a "must-see" and one of the best destinations. The unique, and easily recognisable, lighthouse stands as a beacon along Port Elizabeth's magnificent beachfront. The area has a rich natural diversity, with globally important plant and animal species, as well as breath-taking beaches.
Nature-lovers can take in the quiet solitude and perhaps get a glimpse of the Cape clawless otter. Other game that can be seen include grysbok, bushbuck, blue duiker, zebra, and even honey badgers and the locally endangered aardvark. There are walking trails and guided tours are available and provide a unique insight into the biology and history of the area.
Humewood Golf Course:
The golf course is complemented by an elegant clubhouse with incredible views which makes the day spent on 6 390 metres, 18 holes, par 72 on a top South African golf course all the more worthwhile.
It is also one of the world's most challenging link courses, so if you are a golfer, this is one not to miss.
Ladies Slipper:
There are many wonderful PE hiking trails, just outside of the city. One particular favourite is called the Ladies Slipper. It is so-named because the rock formation looks like an upside-down high heel shoe. The distinctive Lady's Slipper rock formation on the mountain overlooking "Falcon Rock" was a feature that was used as a beacon to mark the spot for wagons to outspan and oxen to rest and graze. Wagons would pass through the nearby Van Stadens Gorge on their way up from the Cape.
It was, in fact, the gateway to the big game hunting grounds of old Africa. The walk is known for its pristine fynbos and impressive quartzite outcrops.
Kid-Friendly Fun
King's Beach
Port Elizabeth boasts some fabulous swimming beaches. King's Beach is beautiful and another that has recently been certified with Blue Flag status. This means that it is not only scenic and offers an array of activities and attractions, but is also safe, clean and environmentally friendly.
No wonder it is one of Port Elizabeth's largest and most popular family-friendly spots!
The area is safe for swimming, with relatively calm, rock-free, warm waters and lifeguards on duty during the week and on weekends. It is very extensive, at a magnificent 1,6km (literally a golden mile), but most people stay close to the facilities that have been built especially for family entertainment.
Beyond the fun of sea swimming, body surfing, sunbathing and long beach walks along the coast, there is also a super tube (2 slides) for the young and young at heart. 
There is also an extensive playground for children, paddling pools for little ones, a go-kart race track and a putt-inn mini-golf course. There are kiosks and restaurants with views and a huge grassy area for ball games. Spend the entire day at the beach with the whole family entertained.
Gravity Indoor Trampoline Park:
Is the weather not great and you are looking for hours of fun and adventure? Well, the Gravity Indoor Trampoline Park is one of the fun things for kids to do in Port Elizabeth.
The owners are hands-on at this venue of over 1300 square meters that consists of a foam pit, a run-up wall, a zipline, a rope course, a basketball arena, loads of interconnected trampolines, a dodge-ball arena, Olympic trampolines, Ninja Pit, climbing wall and kiddies playground. 
There is also a vibey cafe that serves coffee with a light snack or yummy cake at their vibey on-site café. 
Valley Crag Indoor Climbing Centre:
If the kids are driving you up the wall, maybe this is the solution!
For a safe and exciting climbing space, the Valley Crag Indoor Climbing Centre is perfect for both those new to climbing and for the hardcore climbing enthusiast wanting to push their limits. There is close to 500meters of climbing wall, which makes it the largest in the Eastern Cape, as well as an awesome boulder cave. The staff love teaching the ins and outs of climbing.
Island Nature Reserve:
About 25 km from Port Elizabeth lies the popular Island Nature Reserve that comprises 480 ha of indigenous Alexandria coastal forest. There are more than 50 species of bird as well as small game such as blue duiker, bushbuck, vervet monkey and bushpigs. 
The Reserve has many walking trails that are safe and easy to manage, even for toddlers. The renowned circular 16km Bushbuck hiking trail has a lookout and views of the Indian Ocean and surrounding mountains.
 The rich vegetation that surrounds the central area that is dedicated to picnic and braai sites give the area a peaceful appeal. There are concrete braai facilities and wooden tables and benches, with plenty of space between them and is an ideal spot to bring the family together if you want to get away from the bustle of the city.
Some other things to do and places to visit in Port Elizabeth are:
Shark Rock Pier

Sardinia Bay

Hobie Beach
We said that PE is family friendly and the next place to spend your family downtime and we sure meant it. If you are looking to escape to the "Friendly City" of Port Elizabeth, one of the most beautiful cities of South Africa along the coast, give one of our Travel Experts a call and let them make your holiday planning even more hassle free.