We're Following The Sun With World Leisure Holidays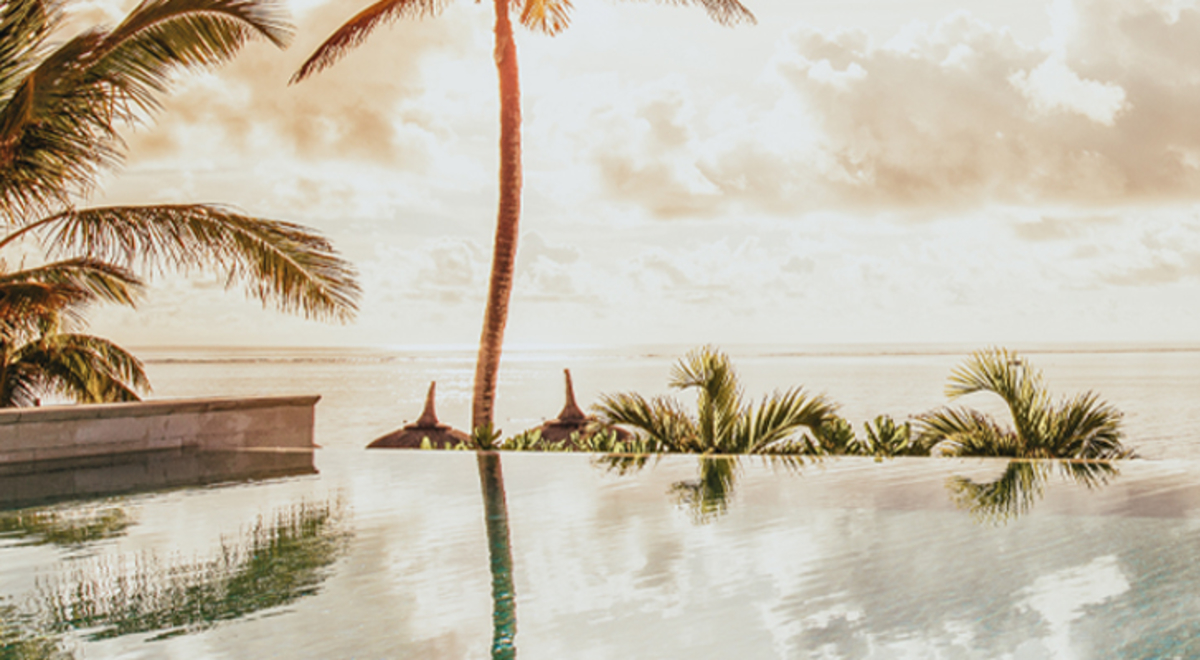 At Flight Centre, we partner with the best to give you the best when it comes to amazing travel experiences. Our expertise lies in our trusted partnerships with suppliers that are just as passionate as we are about creating magical escapes to exotic locations.
As World Leisure Holidays (WLH) are specialists in Indian Ocean Island resorts and destinations their passion echoes ours, and together we have been fulfilling tropical island dreams for almost 30 years.
WLH is a well-known tour operator that has been making South African's island fantasies a reality with their expert knowledge offering a wide selection of resorts and hotels that will meet and exceed any beach lover's expectations. 
Whether you're after a relaxed, fun-filled, family-oriented break or are planning a picture-perfect wedding or honeymoon there's an island paradise that's just waiting for you.
Their success in customer satisfaction is built on a deep understanding of the island destinations and hotels that they offer, underpinned by a desire for superior service, amazing people and, of course, magnificent, memorable travel experiences.
The beach is calling
With beautiful island destinations in  Mauritius, Zanzibar, Maldives and Seychelles, WLH is a go-to for all things island style.
Magical Mauritius
Over the past decades, South Africa's favourite place in which to holiday is one of the jewels of the Indian Ocean, namely, the island of Mauritius. It's absolutely the first choice that visitors should be looking for as an idyllic holiday destination.  Rightly called "Heaven on Earth" Mauritius is blessed with a warm tropical climate which makes it a juicy and sought after all-year-round destination. Even if you've visited this island before, there are many reasons to return time again. And if you've never considered it before, read on and let us convince you as to why you should try a WLH resort this time around.

Ambre Adult Only Resort
For a honeymoon, anniversary or baecation, nothing beats the Ambre all-inclusive resort. Ambre is a beautiful 4-star, all-inclusive contemporary and adults-only Mauritian resort that gives new meaning to the philosophy of being 'light'. Set along a tranquil beach between Belle-Mare and Trou d'Eau Douce on the untamed east coast of the island of Mauritius, uninterrupted views of the tropical Indian Ocean from the resort provide guests with prime seating to one of nature's most spectacular moments every day: Sunrise.
Light filters into every aspect at Ambre, from beautiful open architecture to unparalleled service, this resort set the stage for tranquil, carefree holidays in the sun.
For Adults from 16 years of age, Ambre is the perfect young-at-heart getaway for carefree holidays. It's a place to refresh, mix and mingle; laugh 'til your sides hurt in good company, enjoy discoveries together, connect and just live the lighter side of life.

Long Beach
Long Beach in Mauritius pulses with tangible energy that sets the scene perfectly for holidaymakers looking for an active island experience. Located on the wild Eastern Coast of Mauritius, this luxurious 5-star lifestyle resort hotel boasts an incredible 1.3km stretch of beach along the azure tropical waters of one of the world's best-loved holiday destinations – perfect for leisurely, romantic strolls.
The chic, modern accommodation surrounded by vibrant tropical gardens takes you far from your everyday worries, while their world-class spa and host of exciting activities on offer, from water sports, wall-climbing and archery to fine dining, provide the perfect balance between exhilarating adventure and blissful relaxation.

La Pirogue
One of the oldest resorts on the island of Mauritius, La Pirogue has mastered the art of combining four-star luxury with the laid-back fishing village lifestyle for which it is named.
Enjoy the unrivalled charm of cosy, thatched-roof bungalows nestled in a lush coconut grove on the vibrant west coast of the island, famed for its stunning beaches and spectacular sunsets.
Adjacent to its sister resort, Sugar Beach, La Pirogue allows guests to enjoy dining experiences at all of the restaurants and bars across both resorts, ensuring a vast and deeply satisfying culinary journey on your holiday in paradise.

Sugar Beach
Experience a bygone area of luxury and sophistication with beautifully appointed rooms - ranging from elegant first-class sea-facing rooms to garden-facing rooms and suites along the famous beach of Flic en Flac.
Cinq Mondes Spa offers augmented relaxation and beauty treatments for physical and mental recovery, alongside a variety of other soothing, relaxing and stimulating treatments for overall wellness. The 5 star Sugar Beach in Mauritius provides a luxurious sanctuary for families and couples seeking the ultimate holiday in paradise.
World Leisure Holidays have been expertly crafting island escapes for South Africans for many years, with happy holidaymakers coming back for more, year on year. But don't take our word for it, discover it for yourself. Speak to one of our travel experts and find out just how easy it is to be enjoying the beach vibe at one of their idyllic island getaways today.