8 Sustainable Hotels In South Africa Making A Difference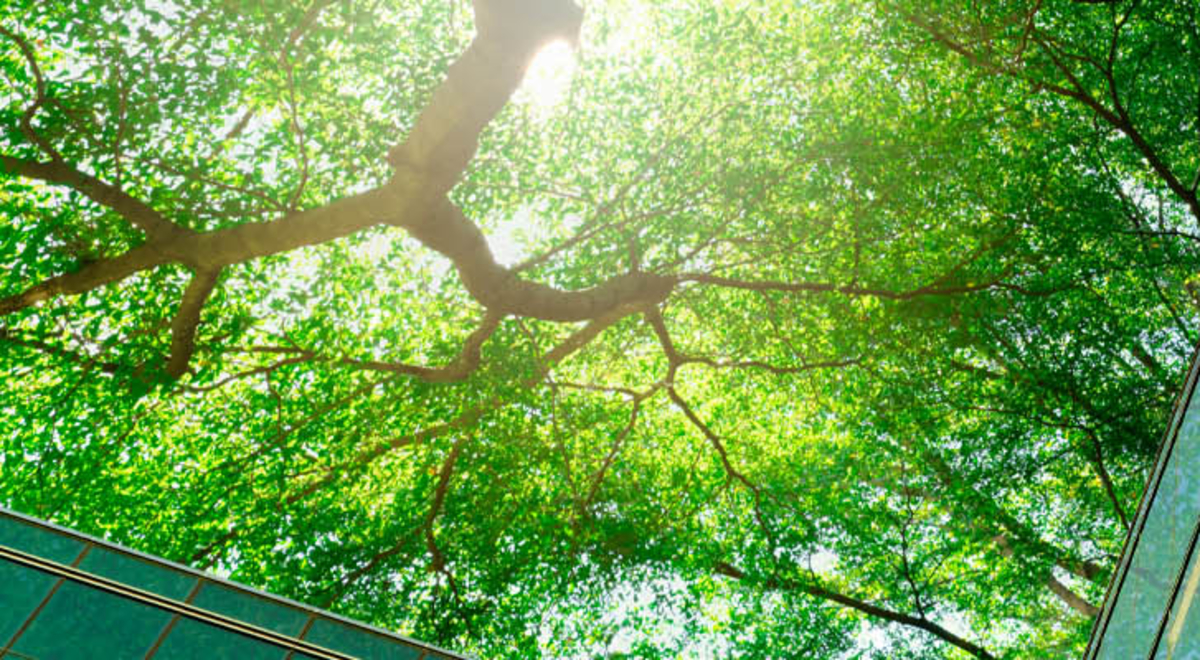 Eco-friendly, sustainable and 'green' travel has never been higher on the travel radar than it is now. The Flight Centre team picked just a few of their favourites, proving that going 'green' certainly doesn't mean boring!
Oyster Box Hotel
Overlooking Durban's Indian Ocean coastline and Umhlanga's distinctive lighthouse, the Oyster Box is perhaps South Africa's most iconic hotel. The red-and-white-striped umbrellas and loungers at the pool terrace are well-recognised as the lighthouse from which they draw their design inspiration.
Green tick:
Fill a bucket: For every beach-bucket of rubbish collected from Umhlanga beach by hotel residents, the hotel offers a complimentary drink in the hotel bar.
For each key card returned to reception, R1 is donated to Rhinos Without Borders. The hotel is phasing out all single-use plastics by 2022, and many more initiatives from back of house to guest initiatives.
Teniqua Treetops
This eco-friendly lodge blends beautifully and sustainably into its tranquil forest setting, nestled in 36 hectares of forest in the Garden Route. The treetop suites are spectacular and are built of tent canvas, wood and glass.
Green tick:
Partially off the grid
Limits the number of guests
Minimises energy and water usage
Protects the indigenous forest
The Peech
You can go green in the city! The Peech is a trendy boutique hotel hidden in two acres of lush gardens in the exclusive suburb of Melrose. The hotel has received the Travellers' Choice Award every year since 2012, consistently voted the 'Best City Boutique Hotel in Africa'.
Green tick:
Support of Little Eden – a charitable home that cares for children and adults with intellectual disabilities.
Heat pump water systems which effectively reduce energy consumption.
One of the first hotels in Johannesburg to be Fair Trade Tourism certified since 2010.
City Lodge Hotel Group
It's fantastic knowing that no matter where you are in South Africa, you can find a City Lodge property and do your bit to travel sustainably.
Green tick:
No single-use plastics in hotel rooms - incredible, eco-friendly bespoke amenities
Hydration stations instead of plastic water bottles
The restaurant only uses cage-free eggs
Large scale solar panels

Hotel Verde Cape Town Airport
Jet into Cape Town airport, and you'll be delighted that you can go sustainable from the moment you land. Hotel Verde Cape Town Airport offers a 100% offset carbon-neutral stay. The property has won multiple sustainability awards and retains the title of Africa's Greenest Hotel!
Green tick: What's not green! Energy-efficient, sustainable design, water-saving, war on waste and every aspect of their operations are designed to offset guests' carbon footprint.
Karongwe River Lodge
Karongwe River Lodge, nestled on the Makhutsi River in the Karongwe Game Reserve in Limpopo, is a tranquil bush retreat that you'll never want to leave.
Green tick: The lodge is a member of the Karongwe Portfolio. The Group values its strong ties with the community. It has various initiatives to positively impact employment and wildlife conservation, such as working with local schools and orphanages as well as hospitality training programs.

Sibuya Game Reserve
The Eastern Cape may not spring to mind when thinking of incredible game lodges, but make the journey to the humble province, and you'll be wowed by the spectacular beauty, stunning lodges and warm-hearted locals. Sibuya Game Reserve is one such treasure, nestled in the idyllic coastal retreat of Kenton-On-Sea.
Green Tick: The lodge team is highly passionate about protecting our country's rhino and has established the Sibuya Rhino Foundation. Every day the lodge's anti-poaching personnel put their lives on the line, often hopelessly outnumbered and out-gunned in a continual effort to fight back.
All bookings to Sibuya Game Reserve include an optional Rhino Levy, with proceeds going into a separate fund exclusively for rhino anti-poaching. The team also runs various other community and fund raising initiatives.
Amakhala Safari Lodge
Another gem in the malaria-free Eastern Cape, Amakhala Safari Lodge is a Fair Trade accredited luxury four-star Safari Lodge.
Green tick: Amakhala Game Reserve and its partners are committed to providing ongoing education on the importance of sustainable travel. They offer a gap year volunteer program for those looking to join and make a difference and established the Amakhala Conservation Centre, the home of the Amakhala Foundation, an initiative set up in 2009 to provide conservation education to visiting school children. They also support local orphans through the Isipho Charity Trust in the nearby town of Paterson.

*Please note that these are just a selection of some of the initiatives the properties have taken to be more eco-friendly. They are by no means an all-inclusive list - there are many, many more wonderful things they are doing to be more sustainable.
There were simply too many green properties to include! Listed above and below in no particular order, here are other fantastic eco-friendly properties to consider:
Africamps properties
Jaci's Lodges
Grootbos Nature Reserve
Tswalu Kalahari
Radisson Red Cape Town
The Vineyard Hotel
Belmond Mount Nelson
Garden Route Game Lodge
Montusi Mountain Lodge
Tsogo Sun Hotel Group
Hog Hollow Country Lodge
Kapama Game Reserve
Sabi Sabi
Lalibela Game Reserve
Where is your favourite eco-friendly property? Why not try a new one this year? Because going 'green' has never looked more interesting!