Our Ultimate Guide To Seeing It All In Dublin, Ireland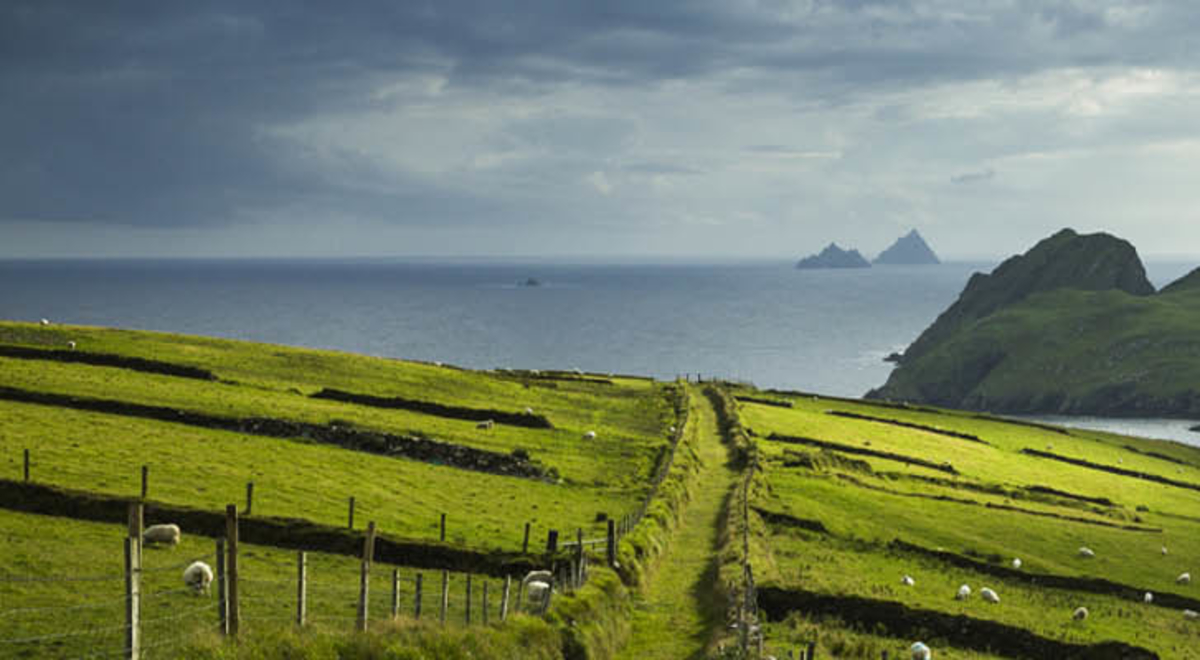 ---
---
Dublin was never a city that I had ever planned on visiting, however, Flight Centre was running an amazing deal. I booked and paid, not knowing what to expect.
From the moment I landed in Dublin, I knew that I was going to love Dublin. I arrived incredibly early on a Sunday morning and got to the hotel just before 7 am. Check in was only later that day, however the hotel kindly stored my luggage for me. Just after 7 am, I hit the streets in search of a coffee and a quick scope out of the city. 
Being a Sunday, stores opened much later in the day, however the city was already waking up and the streets were busy with foot traffic. I suspected there were many tourists on the same mission I was on. Tell-tale signs were backpacks and cameras at the ready.

Cassidys hotel is located on O'Connell Street Upper, which is a main artery through the city. A walk all the way down O'Connell Street took me O'Connell Bridge, with the Docklands area to one side and Ha'penny Bridge to the other side. Ha'penny Bridge opened on 19 May 1816 and citizens were allowed ten toll free days. Thereafter, there was a fee payable in ha'pennies. 
With my trusted city map, I was able to orientate myself in terms of what I wanted to see over the next few days. I walked further down and stumbled upon Trinity College, where you can visit Book of Kells, created around 800AD and the The Long Room which is one of the world's most impressive libraries. I was fortunate to visit both during my stay in Dublin and pre-purchased my tickets online to avoid queues.
The day started warming up and I headed on down to the famous Grafton Street for a much-needed coffee. It was mid-November, and the Christmas festivities were in full swing. Christmas lights shone brightly overhead and in shop windows. Grafton Street is well known for shopping and music. Buskers provide entertainment day and night, and some famous musicians were known buskers on Grafton Street before their careers took off. 
Before heading back to the hotel to freshen up, I headed towards St Stephen's Green. It was already busy. Families and friends gathered for a coffee, children fed the ducks and fitness enthusiasts were getting their steps in for the day. I sat for a bit and enjoyed the crisp air and bustling activity around me.

St Stephen's Green has over 3.5 kilometers of accessible pathways and during the summer months, concerts are often performed in the park. It is a little piece of tranquility in the middle of Dublin.
My best friend joined me from London for a couple of days, which was the perfect excuse for a foodie experience at Fade Street Social
Dublin is a Foodie's dream and there is so much to choose from. From traditional Irish fare to fine dining experiences and everything in-between. Our lunch at Fade Street Social did not disappoint and was a gastronomic delight. 
After lunch, we took a stroll around the city and did some Christmas shopping. Public transport is amazing and there are many ways to get around the city. I love walking and the city was easily accessible on foot.
 We headed back to the hotel for a quick rest and to freshen up. Our plan for the evening was to hole up in a little pub. We happened across Thomas Clarke's in O'Connell Street. It had recently opened its doors and quickly became my favorite hangout whilst in Dublin. The bartenders were friendly, the atmosphere jovial and overall vibe cozy. We grabbed some drinks and split a pizza. 
I always highly recommend a bus tour of any city you visit. It is a fantastic way to orientate yourself in under 2-3 hours and it operates on a hop off basis. This means that you can get off at any point and explore, whilst catching a ride to your end destination later in the day. There are a few companies that offer a hop on/hop off service in Dublin, however I used DoDublins Bus Tours. I was able to purchase my ticket at the bus stop and start my tour immediately. My time in Dublin was short, however a tour of the city by bus enabled me to make a list of what I really wanted to see before I left. It can get chilly if you decide to sit at the top of the bus and I would always recommend taking a jacket with you. 

No visit to Dublin would be complete without seeing The Temple Bar Pub. It is very touristy and attracts masses of people, but a must-see, even if it is only to snap a pic outside. There was a fantastic little restaurant next to Temple Bar, called The Shack Restaurant Temple Bar. I had a traditional Irish stew and the waiter allowed me to browse through a recipe book published by the restaurant, which had traditional Irish recipes. It was the best stew I have ever had in my life! I would highly recommend a lunch or dinner here.
Being pressed for time, I had to decide between a day tour of the Cliffs of Moher or a trip to Wicklow Mountains. I opted to visit the Cliffs of Moher based on numerous recommendations. It was a full day tour and I used Wild Rover Tours. They were fantastic and everything from the bus, the tour guide and the itinerary was superb. I cannot recommend them enough.
The Cliffs of Moher are a must-see and we had sufficient time to explore in our own time. There is a Visitor Center and canteen style restaurant located near the parking area. If you have time, I recommend a tour of the Visitor Center and a quick bite to eat. I, of course, had another Irish stew as the weather was chilly and it was very windy. We then made our way to Galway, with Steve Earle's 'Galway Girl' on repeat in my head.

As luck would have it, Galway had a Christmas Market on with great food, drink and produce on offer. A Baileys hot chocolate with whipped cream was my first stop. We did not have much time, but it was a great stop to walk around town. A few members of the tour group opted to spend their time at the famous O'Connor's Pub, where Ed Sheeran recorded "Galway Girl," in May 2018. The pub prides itself on being a 'real Irish Pub,' as clearly stated on their website. Galway is a seaside destination and well known for its cobbled streets, culture, and artistic flair. 
The highlight of this tour, however, was the striking views we had of the Atlantic Ocean and the sleepy little villages we passed. We were able to stop off at The Burren which transports you to another world. There is something magical about this place!
We drove from East to West of Ireland in one day, taking in the most magnificent views and passing by the protected Fairy Bush in County Clare. The "sacred" fairy bush was set to be destroyed with the construction of a new motorway, however warnings from folklorists about an impending curse, resulted in the fairy thorn bush surviving.
This tour is what Insta dreams are made of!
The following day, I took a walk to the Georgian Quarter and from there visited Oscar Wilde's residence. There is a memorial of Oscar Wilde across the way, located in Merrion Square Park. I took a walk up to Trinity College, to start my tour of the Book of Kells and The Long Room.

I was also able to fit in a trip to Marsh's Library which opened in 1707 and St Patrick's Cathedral, which is over 800 years old and the National Cathedral of the Church of Ireland.
I decided to jump on a train to Howth, for my last day in Ireland. Howth is located on the Howth Peninsula, east of Dublin. There are some wonderful walking trails which take you up to Howth Head. Howth is a fishing village and offers fantastic restaurant options for a lazy lunch. After a walk along the pier, I landed at Leo Burdocks for a traditional fish and chips. There is a variety of shops selling crafts and gifts. A visit to Howth Castle and a walk around the gardens is highly recommended. This little village has something for everyone and is a delightful day trip away from Dublin.
I walked to my nearest train station, which was Tara station, bought a ticket and was in Howth within 30 minutes. My last night in Dublin was spent at my local pub, where I was welcomed like an old friend.
I will return to Dublin, however, would spend 2 weeks in Ireland if possible. I would love to hire a car and explore the The Ring of Kerry. If time permitted, I would travel up to Belfast too. There are many day tours from Dublin, which take you to Belfast and I would consider this alongside a tour to Wicklow Mountains and Glendalough.

What I missed and would see/do next time:
EPIC The Irish Emigration Museum
Jameson Distillery
Guinness Storehouse
A drink at Temple Bar pub
Trip to Wicklow Mountains/Glendalough 
Giants Causeway/Belfast
Phoenix Park
Hire a bike and cycle around the city

You must try:
A traditional Irish stew
Seafood Chowder
A visit to The Rolling Donut (trust me on this one!)
Murphy's ice cream
Traditional fish and chips at Leo Burdocks
A pub experience with food and drink. It does not have to be touristy, and I loved a more local experience. 
Experience Irish Folk Dancing - you can enjoy dinner and a show.
A day trip by train to Howth.
A walk around St Stephen's Green. Stop off on a park bench with a book.
Grafton Street - there is often live music, and you can weave in and out of shops whilst you embrace energy and buzz around you.
Top tips:
Ensure you have comfortable footwear which also offers some warmth in colder weather.
Take a raincoat to pull over your warmer clothing. The weather changes in a second and rain showers can occur throughout the day.
Layer your clothing so that you can take off and put on layers as the weather changes. 
If you can fit in a bit of sightseeing, it is recommendable to book in advance. You should be able to do this online and any tickets would be emailed to you. This will ensure that you avoid long queues.
Try enjoying local, authentic experiences. There are some hidden gems scattered around Dublin. Chat to the locals – they are always happy to provide recommendations. Dublin is pricey when converting ZAR to EUR, so try and get to a local supermarket to stock up on essentials which will enable you to have meals on the go. You can then focus on one restaurant meal a day if this is what you have planned. 
Chat to your Travel Expert about requirements for entering Ireland. South African passport holders require additional supporting documents, and this is requested both on departure from South Africa and entry into Ireland.
Presently(as of 24 March 2022), a negative PCR test is required when arriving in South Africa. There are several service providers located around Dublin where you can take your test 72 hours prior to arrival in South Africa. I used Randox Health Travel Centre