Club Med – Crafting Remarkable All-Inclusive Holidays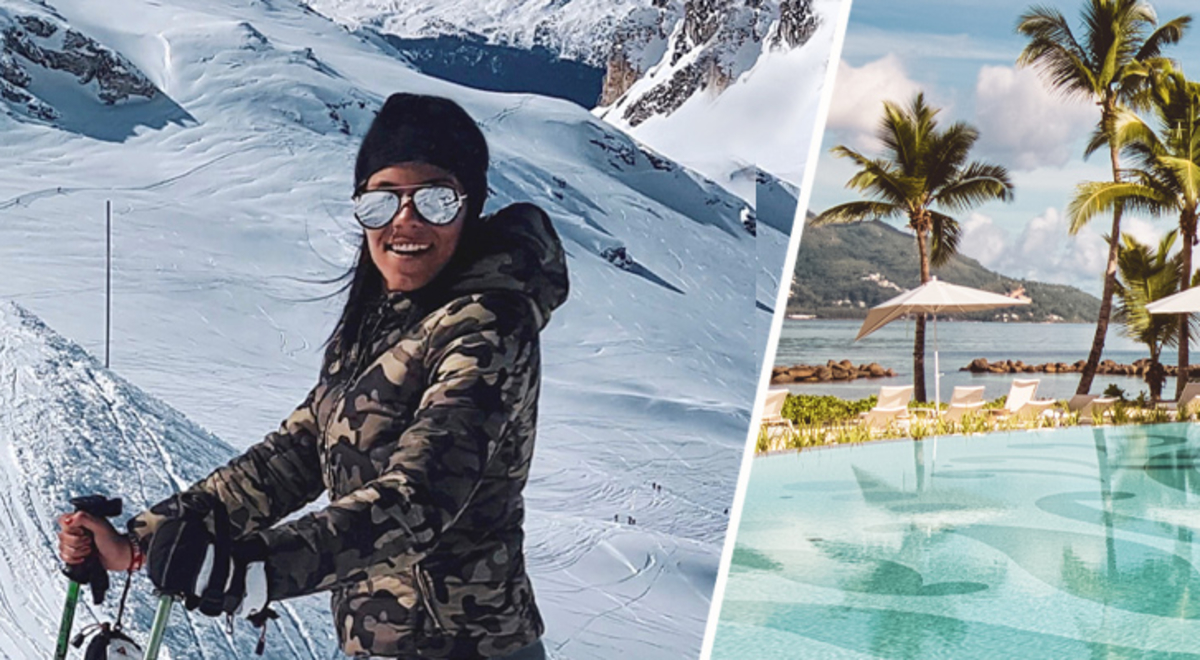 Club Med has been crafting remarkable all-inclusive dream holidays for South Africans for over forty years with the notion of " peace of mind is a destination". At Flight Centre, our partnership with Club Med has enabled us to create amazing travel experiences that are taken to the next level.
When you stay at a Club Med resort that's been booked through one of Flight Centre's travel experts you can expect:
- The most beautiful destinations
- Supervision for the young ones from 4 months to 17 years
- Expertise for children and families
- Wide choice of sports and entertainment
- Gourmet cuisine, bar and snack bar 24/7
- Lift passes, group lessons and après-ski on the slopes

Sun or snow, you'll have fun wherever you go, with Club Med
Club Med boasts a wide range of resorts for beach-loving holidaymakers and amazing winter wonderland ski experiences. If you are looking for white powder beaches or white snowy mountain tops, there's only one place to go…a Club Med resort.
Top Tip #1: Club Med also offers a 15% discount to those who book in advance.
Why go all-inclusive?
You can be sure that you are getting value for your money with everything being included. Look forward to full-board gourmet cuisine, premium drinks and open bar, and a wide range of activities and sports with quality equipment and entertainment for the whole family. Minimise the stress of planning that perfect holiday with Club Med's all-inclusive holidays!
All-inclusive holidays are exactly that - they include everything! One booking takes care of every detail including your flights and transfers to the resort, beautiful accommodation, meals, drinks, entertainment, sports and recreational activities. It even includes free Wi-Fi, taxes and tips.
Fun for all ages
All-inclusive holidays are tailored for couples, families, winter sports and summer sun holidays. Whether you are planning a long stay in a far-flung destination or want a short break closer to home, Club Med has the perfect holiday just waiting for you.
For the love of the beach
We love the island vibe, there's no denying that. It's no secret that South Africans flock to the islands of the Indian Ocean year on year and with so many on our doorstep, it's no wonder either. Club Med has some spectacular properties in Mauritius, Seychelles and the Maldives.
It's worth adding up the cost of one night's accommodation, meals throughout the day including a gourmet multi-course dinner in the evening, soft drinks throughout the day, speciality sundowners and perhaps an after-dinner liqueur or brandy.
Then add the cost of a couple of hours of water sports activities, beach chair rentals and ice creams and you will quickly appreciate that all-inclusive holidays offer unbelievable value for money. Going all-inclusive means you can give your wallet a break as everything is already paid for upfront. This means there's no danger of losing your cash and valuables, and your credit card gets a holiday too!

There's snow holiday like a Club Med ski holiday
 From luxurious ski holidays in the Swiss Alps to snowboarding breaks in Italy and lavish chalet destinations in France, Club Med holidays have it all! Best of all they make the whole experience completely hassle-free. From flights and transfers to food, lessons and lift passes, it's all included.
Whether you want to bravely tackle fiendish black runs in France, slink through a slalom in Switzerland or take the family for pizza, pasta and perfect pistes in Italy, Club Med's stunning resorts are kitted out with all you need for the perfect ski holiday in Europe's most popular destinations.
Club Med have 22 resorts across the best ski domains in France, Italy and Switzerland, each offering its own distinct personality alongside the high level of service that goes hand in hand with Club Med.
Your package includes skiing and snowboarding lessons for all ages and standards, a 6-day lift pass (when you book a classic seven-day package) to take you wherever you need to go on the mountains, and our talented chefs preparing a wide range of dishes throughout the day, as well as Kid's Clubs, evening activities and so much more.
And when it comes to the slopes, they have resorts that offer the perfect environment for younger first-timers, challengingly steep black runs for the more advanced, and all points in between.
Top Tip #2:You can hire your equipment directly from Club Med (at an extra charge). Plus their on-site ski rooms allow for the convenience of picking up and dropping everything off right at your chosen resort.

Club Med Cares!
Another reason that we are so fanatical about Club Med as a partner is that it's not just about your experience, but about the impact on local communities too.
Due to the variety of activities on offer in a Club Med Resort, the number of jobs created there is greater than in conventional hotels.
On average, 86% of purchases (goods and materials) by a particular resort are from suppliers in the country where the resort is located.
Although a portion of these purchases, which we aren't able to assess precisely, comes from products imported by the local suppliers themselves, this average nevertheless shows Club Med's wish to work with local partners, producers or distributors as far as is possible.
If you are looking for the best hassle-free holiday you can imagine, get speaking to one of our travel experts today and discover how easy it is, when you partner with the best.