Bon Voyage: The Last Minute Holiday Checklist You Need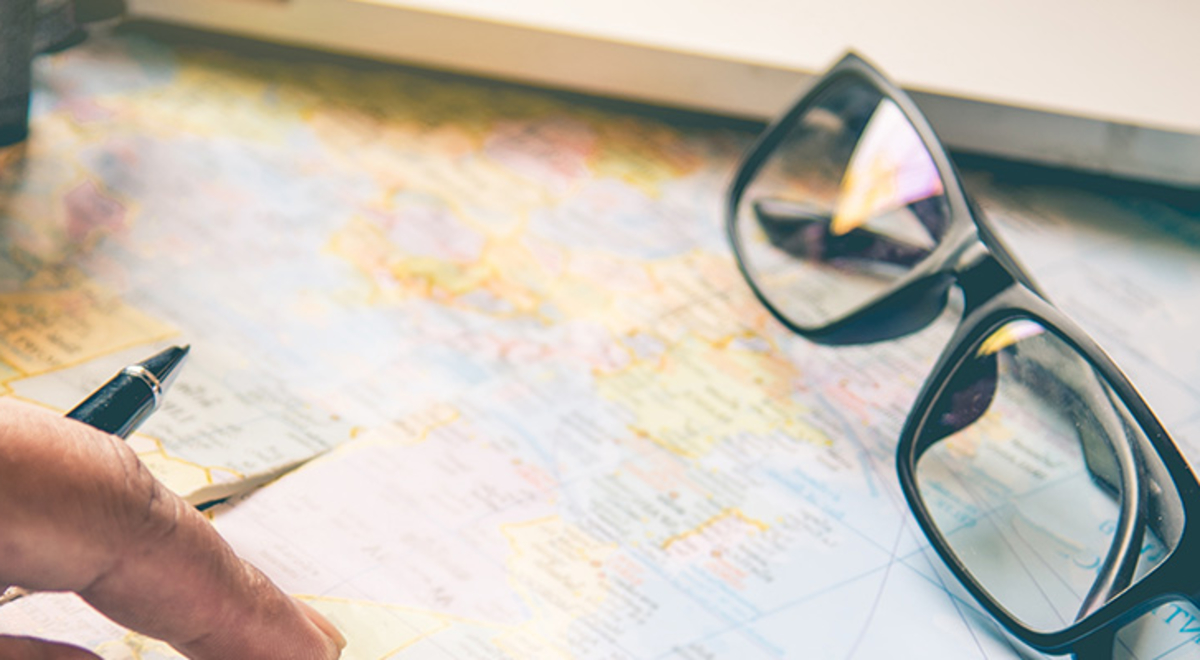 You're almost on your way!
PASSPORTS need to be valid for a minimum of 6 months at the time of your intended return. Please ensure that you have applicable visas for all transits, stop overs and port entries.
TRAVEL INSURANCE is strongly recommended. We can assist with travel insurance – ask your travel expert for more information! Keep the contact number for the insurance provider with you at all times.
We can assist you with foreign currency. Ask your travel expert should you need further information. Foreign currency may need to be ordered and we strongly recommend arranging your foreign currency some time prior to departure.
Ensure that TRAVEL VOUCHERS or itineraries are correct and contact us immediately if you have any questions. We recommend carrying copies of all travel documentation including passports, insurance policies, vouchers & itineraries separately and to leave copies with a relative or a friend at home.
MINORS travelling internationally (in and out of South Africa) require an Unabridged Birth Certificate or the new Birth Certificate containing the details for both parents. Supporting documentation may be required such as a Parental Consent Affidavit. Please refer to the Department of Home Affairs website for further information:  http://www.dha.gov.za/
CAR RENTAL companies require a valid driver's licence and credit card for collection of the rental vehicle. An international driver's licence is required for international car hire.
Some destinations may require that you obtain vaccinations prior to travel. Please contact a reputable TRAVEL CLINIC to obtain information on any required vaccinations or precautionary measures to be taken for your travel.
Always ensure that any SPECIAL REQUESTS such as seating or meal requests are submitted to your travel expert prior to departure.
Your BAGGAGE ALLOWANCE will be reflected on your e-ticket. Please take time to familiarise yourself with the allowances available for your trip. Some airlines may include a 0-piece concept which means that there is no allowance for your luggage and a fee may apply. Please ensure that you familiarise yourself with items not permitted in your hand luggage and all applicable baggage safety requirements.
LAG refers to the carrying of liquids, aerosols and gels. You may only carry liquids, aerosols and gels in your hand luggage in containers that have a maximum capacity of 100 mls each. All containers must be packed in a re-sealable transparent plastic bag. The total capacity of the plastic bag must not exceed 1 litre.
Effective 30 June 2018, we will see the introduction of a restriction on the carriage of powders on international services. Management of this, at least initially, will be at the discretion of the airport security personnel.  We advise all customers flying internationally from 30 June to adhere to these rules and separate any items containing powder along with their liquids, aerosols and gels when they are passing through airport security. More information can be obtained from your travel agent or the airport authority.
Please allow a minimum of 3 hours for international check in. Regional travel is regarded as international travel. Please allow at least 1.5 hours for domestic check in at the airport.
Duty free allowances vary depending on your destination. We recommend that you familiarise yourself with the customs requirements for each country you intend on visiting or returning to. Please also pay attention to all applicable age limits.
For travel advice please contact the South African Government's Department of Foreign Affairs or visit their website at http://www.dirco.gov.za/
Have you packed the following?
Passports – valid & with a minimum of 6 months validity after the date of intended return
o Visas – valid and for transits, stop overs and port entries
o Travel insurance policy
o Foreign exchange
o Travel vouchers or itineraries
o Unabridged birth certificates for minors
o RSA Identity document for domestic travel
o Credit card – For car rental
o RSA driver's licence – For domestic & international car hire
o International driver's licence – For international car rental
o Vaccination / Inoculation cards
o Precautionary medication as recommended by a Travel Clinic or your local doctor
o Your travel expert's contact details
o Camera, lenses, spare batteries, film
o Small first aid kit
o Maps, guide books, phrase books
o Money belt
o International phone card
o Torch
o Personal appliances e.g. hairdryer, shaver
o Universal adaptor
o Reading materials
o Address book, pens, and notebook
o Travel neck pillow, ear plugs
o Tissues
o Water bottle
o Plastic bags
o Hat, sunscreen, raincoat, insect repellent
Do you need to?
Arrange global roaming for mobile phone
Cancel newspaper delivery
Arrange for plants to be watered
Arrange for pet care
Advise relatives of your overseas or interstate contact details
Make copies of travel documents to leave with relatives – passport, travel insurance, itinerary, etc.
Arrange foreign currency or cash passports
Advise your bank that you are travelling overseas
Confirm scheduled travel times with the supplier, airline or your travel expert 24 hours prior to departure
Provide the airline or your travel expert with your FREQUENT FLYER NUMBER?