World Wonder: What To Expect When You Visit Victoria Falls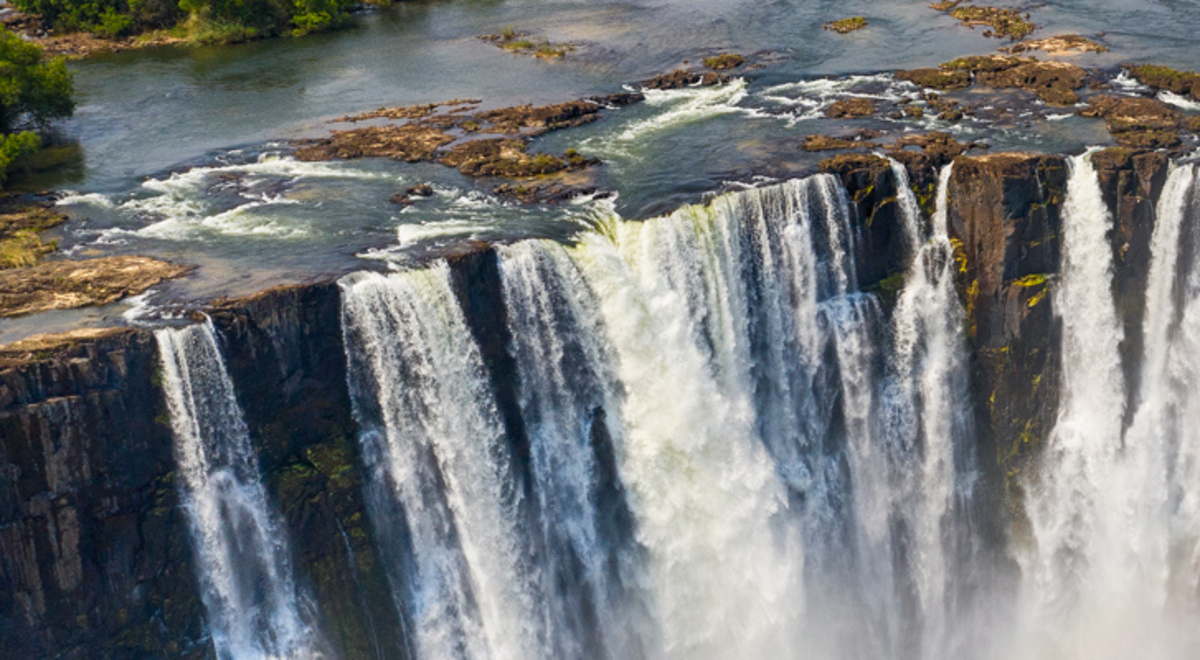 Located on the Zambezi River on the border between Zimbabwe and Zambia, Victoria Falls is one of the Seven Natural Wonders of the World – and once you lay eyes on it, it's easy to understand why.
If you have your heart set on marvelling at one of Mother Nature's most magnificent creations.
Holiday package vs. rail vs. self-drive?

The vast majority of travellers heading the way of Victoria Falls will decide to splurge on holiday packages that fit in with their needs and preferences. The question is, though, is this really the best way to experience Victoria Falls and all that such a getaway has to offer?
The answer? It depends. Most holiday packages are inclusive of flights, which is great news if you're looking to get to your destination quickly, in comfort, and within the scope of your budget. Holiday packages are also known to promise incredible savings and make it easier to keep a finger on the pulse of your finances.
However, if you're more interested in extending the journey and taking in the full view along the way, you may consider splurging on the Rovos Rail or organising a self-drive road trip.
The former is a 5-star rated train holiday where you'll chug along from Pretoria to Victoria Falls in a deluxe or royal suite over a period 4 to 5 days. The trip includes a game drive in Hwange National Park, as well as views of the Kalahari Basin and the endless beauty of the Limpopo province.
What to expect from a Victoria Falls excursion?

What most people don't realise is that a visit to Victoria Falls comprises so much more than simply staring agape at the wondrous waterfall as it thunders into the river below.
For the particularly adventurous, there's the chance to take a dip in the aptly named 'Devil's Pool.' This rock lip forms during the river's low-water season (September – January), creating a natural barrier. You're allowed to paddle around in the pool, but beware! If you're not careful and get slightly carried away, there's a very real danger that you could literally be carried away and over the edge of the waterfall!
If you've bravely splashed around in the pool and still don't have your fill of adrenalin, then you might also want to consider bungee jumping at the Victoria Falls Bridge, which stands at over 128 metres high.
Those who would prefer to stay mostly dry (it's practically impossible to completely avoid the powerful spray of the waterfall) and keep both feet planted firmly on the ground can opt to explore the region on foot. It's sure to be a scenic and eventful hike to remember.
Another more low-key option is to book a high-tea experience at the historic Victoria Falls Hotel where you'll be able to savour a myriad of flavours all while enjoying the view of the Victoria Falls Bridge and the waterfall's famous smoky mist rising up from below.
Note that one of Victoria Falls' best-kept secrets is its beath-taking lunar rainbows, also known as 'moonbows.' Only a few are privileged enough to take in such a sight, which is only possible during the Zambezi River's high-water season (February – August) in conjunction with a full moon. For those keen to witness this incredible phenomenon – created when the bright moonlight is refracted by water particles in the air – the entrance to Victoria Falls National Park is open from 6pm until midnight not only on the night of the full moon itself, but also on the night directly before and directly after the full moon.  
Other activities to enjoy nearby Vic Falls
It's a great idea to combine a visit to Vic Falls with some close-up encounters with wildlife. For example, the Wild Horizons Elephant Sanctuary and Orphanage is just a few kilometres away and is dedicated to rescuing, rehabilitating, and releasing elephants back into the wild. It's here where travellers can meet the elephant herd and learn more about Africa's gentlest giants.
Alternatively, there's nothing stopping you from booking a classic wildlife safari at Chobe National Park in Botswana. Enjoy game drives and bush walks where you'll actively scope out hundreds of species of mammals, reptiles, birds, and plants. There's also the opportunity to hop aboard the 4-star Zambezi Queen houseboat on an overnight Chobe River safari with all of the bells and whistles.
A Zimbabwe and Botswana combo getaway
Why only plan to include Victoria Falls in your holiday itinerary when you can see even more of Africa's most notable sights in one fell swoop? Maximise your African adventure by opting to go on a Zimbabwe and Botswana combo getaway – if you're keen and you have the extra time on your hands!
If this is the route that you want to take, it's best to grab a holiday package or to embark on a self-drive road trip over approximately three – two – three weeks, planning stop-offs at Vic Falls, Chobe National Park, the Okavango Delta.
Ultimately, the reality is that it doesn't matter how you approach a trip to Victoria Falls. After all, it's incredibly difficult for it to be anything less than completely mesmerising!

Your Flight Centre Travel expert will be there to guide you every step of the way. If you enjoy doing your own research, bring your wishlist to your consultant for them to make it happen but if you'd rather hand over the reins to your consultant entirely, they'll happily plan the perfect trip for you from start to finish.