Awesome Airport Amenities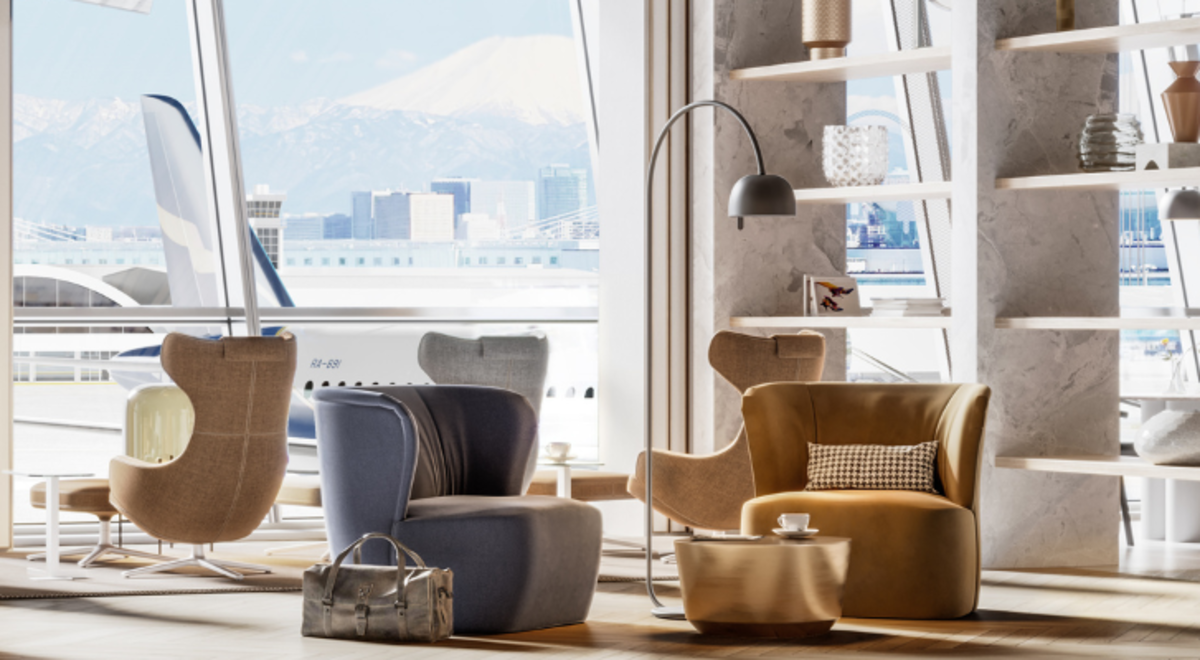 ---
---
Once considered nothing but waiting areas, airports have come a long way and become retail, dining and entertainment destinations all on their own.
Among the amenities you can now find at certain international airports are spas, fitness centres, and free Wi-Fi services.
Hong Kong International ranks among the most innovative with a nine-hole golf course, several free Playstation consoles and 4D movie theatres. London Heathrow rivals any central London shopping district with its high end boutiques and an eleven thousand square foot Harrod's department store.
Munich offers a spa with a full fitness centre, swimming pool and extensive holistic treatments. And at the award winning Vancouver international you can find premium lounges and even sleeping pods complete with noise-canceling headphones for a few hours of uninterrupted quiet.
As a helping hand for international travellers, I've canvassed our Flight Centre staff to help me compile a list of possible activities that may appeal to those who aren't prepared to simply wait patiently in the transit lounge for their departing flight.
Spas
Luxury spas are now standard features at the world's major international airports. Examples include Virgin's Cowshed spas in the UK and the Timeless spas at Dubai International Airport.
Tie the knot
Several airports allow travellers to tie the knot within the terminal or in other dedicated facilities. Amsterdam's major airport, Schiphol, has become one of the most popular airport wedding destinations and has a number of options for couples to choose from, including hangar-based ceremonies.
Lounge in award winning style
Guide book specialist Frommer's, in conjunction with USA Today, recently judged Cathay Pacific's The Wing at Hong Kong Airport as the world's leading lounge. The lounge, which is currently being renovated, has long been a favourite for travellers, with its hotel-style private cabanas particularly popular.
Shop for a bargain
If you need a last-minute gift, Heathrow is the place to be.
According to Skytrax, the famous London airport has the world's best shopping. In all, Heathrow has more than 80 stores, including Harrods, Tiffany and Co, Prada and Gucci.
If you're looking for a second hand bargain and are passing through town at the right time of year, you might be able to attend a lost and found auction at Miami International Airport (MIA)
According to the airport, hundreds of items were sold under the hammer at the most recent auction in March,  including phones, suitcases, DVD players and jewelry that went Missing In Action at MIA.
Catch a movie
Hong Kong International Aiport has a 4D Extreme Screen, which is reportedly the largest in Asia. The cinema is located on Level 6 of Terminal 2, near two other favourites – the I-Sport sport simulator and the Playstation Gateway.
Whiter teeth
Travellers passing through Birmingham Airport in the UK can enhance the holiday smile by taking advantage of a 20-minute teeth whitening service offered by the Smile Company.
Cheers
If you feel like a drink, The Center Bar at Switzerland's Zurich Airport has just been named the world's best airport bar at the inaugural Airport Food and Beverage Awards.
Those seeking a caffeine hit can try Frankfurt Airport's Perfect Day, a coffee and sandwich specialist that was honoured in the non-alcoholic section at the same awards.
Take the plunge or play a round
The Ambassador Hotel at Singapore's Changi Aiport has a rooftop pool and is located within the airport's Transit Mall, which means that hotel guests can swim, sleep or use the 24-hour gym without clearing immigration.
Golfers can play a round at the Sky City Nine Eagles Golf Course, near Terminal 2 at Hong Kong International Airport.
Equipment rental, baggage storage and a pro-shop are available at the course.
Something for the kids
Air France has developed a business lounge specifically for children who are travelling alone, or "unaccompanied minors" as they are known in airline speak.
The lounge at Paris-Orly airport has a range of dedicated facilities for kids including DVDs, toys and books. Supervision is provided.
Try your luck
Where else but Las Vegas?
If you're wondering what to do with your spare change before you take off for home, MacCarran International Airport has more than 1200 slot machines in its terminals.
So the next time you find yourself with a few hours to kill between flights, make sure you look into what might be available to you and make the airport part of your destination.
Have a great trip.
For more information from the flight specialists contact Flight Centre on 0860 400 747 or visit www.flightcentre.co.za