16 Fabulous Pride Events Around the World
Pride is about more than just a parade or a party. It is a time for the LGBTQ+ community to come together, to celebrate its uniqueness, its diversity and enjoyment of life.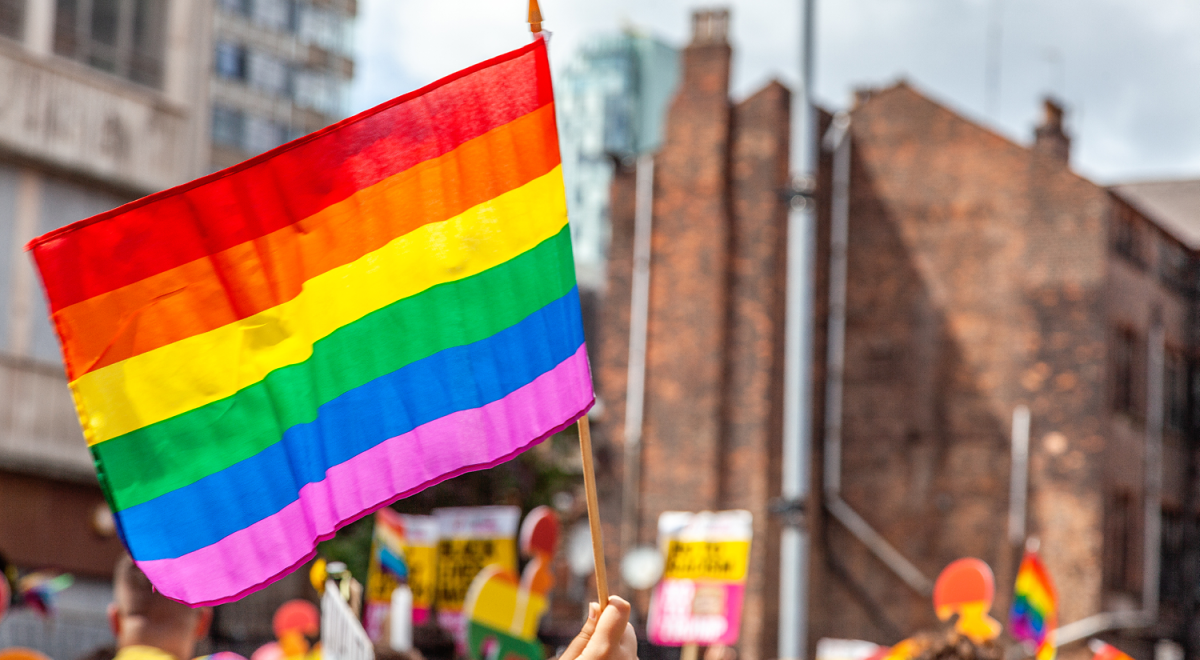 ---
---
Pride is about more than just a parade or a party. It is a time for the LGBTQ+ community to come together, to celebrate its uniqueness, its diversity and enjoyment of life.
---
There remain many wars yet to be fought, the most important of which is to break through the wall of prejudice separating this community from others, but, just as the Berlin wall eventually fell, the wall of prejudice will also someday collapse altogether. 
But in the meantime, the LGBTQ+ community has won many battles which makes it important for it to celebrate its hard-fought victories enthusiastically and there is no better way to do it than to wave the multi-coloured/rainbow flag at parties, festivals and parades in cities across the globe! 
From the sunny and happy, to the scandalous and the political, and to family-friendly marches each city is unique; each city simply has the best time ever when proudly celebrating its Pride!
We list some of the many iconic Pride events worldwide, from the relatively unknown (to the non-LGBTQ+ community that is) to the most highly celebrated of them and give you a glimpse into the wonderful world populated by some of the most creative, most artistic, most talented musicians and actors that the world has the good fortune of knowing.



Johannesburg
In October, the streets of Sandton are filled with all the colours of the rainbow as Johannesburg Pride gets underway. After two years, Johannesburg Pride returns for the 33rd march for LGBTIQ+ rights in South Africa. This year is going to be even more fabulous with the support from prominent corporates in the business district like Mercedes-Benz, eMidia, Sandton City Mall, Pride Insure, Coca-Cola South Africa, and Flight Centre. We welcome the march back after lockdown as Joburg Pride has remained crucial for the recognition and acceptance of the LGBTIQ+ community in South Africa. The first march in South Africa was initiated by an NGO formed by the late Simon Nkoli (anti-apartheid, gay rights, and AIDS activist). Nkoli was integral in founding several major gay rights movements and organisations in the country including the Gay Association of South Africa (GASA) and most notably, the Gay and Lesbian Organisation of the Witwatersrand (GLOW). His work within these organisations would lay the foundations for South Africa to become the first country in the world to constitutionalise the protection of the rights of LGBTQI+ people.
Bangkok
Bangkok's Silom Road LGBTQ+ quarter is famous for its bright neon lights, go-go dancers and pulsating drag and gay bars on every corner. Furthermore, Thailand's capital city's Pride parade has been revived after slumbering for over a decade. The parade starts off at the Maha Uma Devi Temple and snakes along Silom Road signalling a month-long celebration of LGBTQ+ uniqueness at various iconic venues like the Stranger Bar and the House of Heals.   
Berlin
Berlin Pride is named in honour of the street where the Stonewall Riots in Greenwich Village in New York City began. Christopher Street Day encompasses two differing events: the main parade, which leaves from Ku'damm and Joachimsthaler Strasse and ends at the Brandenburg Gate; and the Rally, which is a stage hosting talks, drag performances, and high-octane music. The laid-back, all-inclusive queer picnic at Volkspark Hasenheide is the icing on the cake.
Amsterdam
Amsterdam Pride boasts a packed schedule filled with over 300 events, including a "gay tour" of the city's LGBTQ+ history and plenty of dance parties. Unlike other Pride parades, Amsterdam takes place on the city's iconic canals and is the only gay canal parade in the world. The Pride parade begins at Oosterdok with over 80 floats on the water, whether are a member of the LGBTQ+ community or not, it's an annual event in the Netherlands that will leave a lasting memory.



Dublin
The Irish know how not only to party but will throw a great one at the drop of a hat! Dublin is an old city but you would think that it is growing afresh when it erupts into a sea of emerald green every year on St. Patrick's Day. This enthusiasm carries over into splashes of rainbow colours when Dublin Pride sets off from O'Connell Street and comes to a joyous halt in Merrion Square. This parade, in the streets of the predominantly Roman Catholic Republic of Ireland, has undoubtedly changed the minds and hearts of its population because it voted in favour of same-sex marriage in 1983. It has become one of Ireland's most important and celebrated events. But,remember, Dublin has strict licensing laws which means licensed establishments can only serve booze till 12:30am.
London
London Pride celebrations reflect the diverse nature of this world-class city. They entice 1.5 million people to its streets and venues. The parade starts at Hyde Park Corner (where the first march took place in 1972 and also where mining communities showed solidarity with the LGBTQ+ community in 1985), continues down through Piccadilly Circus through Trafalgar Square and ends at Whitehall Place. It's refreshing to see such bright colours on the somewhat staid streets of London. Away from the politics and commercial floats, Soho is a central ingredient of Pride where its anything-goes atmosphere shakes you up and gets you dancing all night long.
Los Angeles
The annual L.A. Pride Festival and Parade feature city-wide events including Pride in the Park and an outdoor concert. In 1970, the L.A. Pride Parade was the very first permitted gay pride parade in the world. The parade begins at Hollywood Boulevard and Cahuenga and ends at Highland South and Sunset Boulevard. The parade features dancers, twirlers, and over 130 stunning parade floats. Attendance is free.
Mexico City
When it comes to being "colourful", the Mexicans redefine the word! Expect a week-long extravaganza of vibrant colours during Marcha de Orgullo, Mexico City's enormous Pride celebration. The country continues to celebrate its first protest against LGBTQ+ discrimination over 40 years ago. There are always a lot of people at this event and thousands of them gather around the Angel of Independence statue in Zona Rosa ('Pink Zone'), the city's gay-friendly district, and then march along Paseo de la Reforma to Zocalo, the city's striking central square.
Madrid
Madrid's annual Pride festival is the largest Pride celebration in Europe and draws nearly 2 million people to the city each year. Activities and events are usually centred in the cosmopolitan Chueca district (known as the "gay neighbourhood") throughout Pride week. Things related to Pride can be found throughout the city; especially the concert stages set up in Plaza de Pedro Zerolo, Plaza del Rey, Plaza de Callao, and Plaza de España. Madrid's Pride parade is a little different to other cities'- its form is more like a demonstration, rather than a pure celebration. The event features 50 different floats from LGBTQ+ organizations around Madrid.



New York City
A year after the Stonewall Riots, several hundred protestors marched from Greenwich Village to Central Park demanding an end to discrimination against LGBTQ+ people. This is where it all began! 
New York City's Pride is now one of the biggest and most audacious gay celebrations anywhere in the world! It has been estimated that over four million people are involved in the celebrations. Sadly, it has also been branded one of the most commercialised (remember, this is New York) but that aside, it's simply a great time to be alive in a great city! If you want something more low-key check out the great fun lesbian Dyke March which is a march against intolerance and prejudice.
Reykjavik
Reykjavik Pride is eccentric and simply great fun! The capital of Iceland, Reykjavik is an amazing city for LGBTQ+ travellers. This city has a relaxed vibe, unspoilt natural beauty and friendly locals. It's also one of the most progressive countries in Europe when it comes to LGBTQ+ rights since it was one of the first countries to legalize same-sex marriage back in 2010. Two-thirds of the country take part in Reykjavik Pride every year.
São Paulo
Brazil's political climate is more "old fashioned" than many other countries around the world, but one city stands out as being more liberal and that is São Paulo. A mix of exuberant carnival and LGBTQ+ culture this city's Pride Parade has been going from strength to strength since 1997 and has been so successful that it attracts between 3 and 4 million people each year from all over the world and from South America in particular. The parade starts at Avenida Paulista and comes to an end at Ibirapuera Park.
San Francisco
San Francisco is one of the world's premier Pride events. However, like New York City's Pride parade it has also been accused of leaning towards commercialisation but it has however not lost any of its original Pride magic. Why? The LGBTQ+ community has responded by fashioning its own series of unique celebrations. For example, the country's biggest Trans Pride celebration takes place around Mission Dolores Park on the Friday before Pride, while many venues open their doors to all-day-all-night parties on Saturday. The Folsom Street Fair is unique in that it features leather and fetish gear.



Sydney
Unlike Pride events in other cities, Sydney Pride, like Bangkok's, lasts virtually a whole month! Four weeks jam-packed with all sorts of LGBTQ+ events in fact. In addition to the Sydney Pride Festival, the city also hosts the annual Sydney Gay and Lesbian Mardi Gras. The parade and party, which travels down Oxford Street through the heart of Sydney's main LGBTQ+ district, features colourful and spectacular floats and attracts thousands of visitors. Today Mardi Gras is one of the most popular events in Australia.
Taipei
Taiwan has long been known as a haven for LGBTQ+ people, but in 2019, the small island country became the first in Asia to legalize gay marriage. Among the largest Pride events in Asia, Taiwan's annual Pride parade takes place in the capital city of Taipei. The event began as a political rally in 2003 but has since evolved into a fun, dynamic festival and features many parties at Taipei's top gay bars and LGBTQ+ welcoming hotels throughout its Pride weekend.
Toronto
Another of the biggest Pride celebrations in the world takes place in this Canadian city. The celebrations include a Dyke March and a Trans March. Toronto's streets are literally inundated with people in an eclectic mix of people celebrating not only the LGBTQ+ community but also everyone else who loves being themselves and just having the best time. The main event is accompanied by exhibitions, a film festival and enormous parties with an eardrum-thumping rave at the TreeHouse.