13 Fun Things To Do On Or Around Heritage Day In South Africa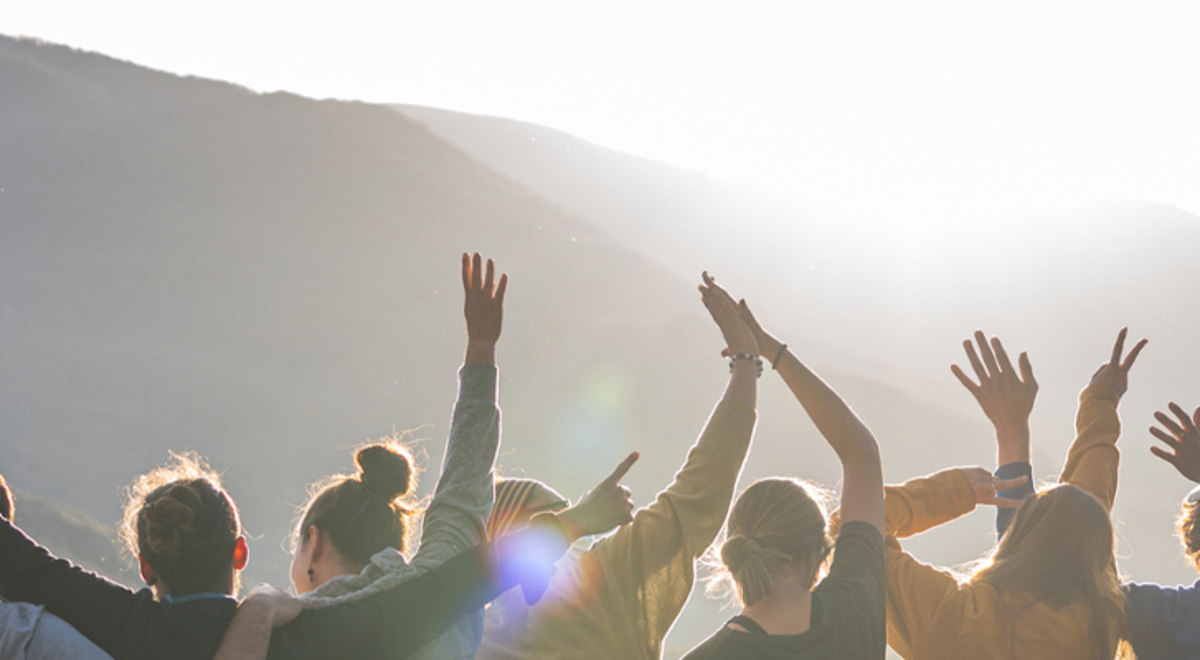 ---
---
Exploring South Africa's 8 Natural World Heritage Sites
What's not to love about spring?
It's the season of rebirth and renewal when nature reclaims its vibrant colours and fragrant scents.
September month signals the time to rip off winter clothes, open our doors and go and greet the sun.
There could not be a more fitting month than September to mark South Africa's annual Heritage Month, to celebrate our very diverse cultures and heritages which give each of us a sense of identity and belonging.
It recognises aspects of South African culture which are both tangible and intangible: creative expression such as music and performances, our historical inheritance, language, the food we eat as well as popular memory.
While South Africans of every culture may choose to chill and enjoy a backyard braai with family and friends, the "culture vultures" among us might opt to spend their downtime exploring and paying their respects at various heritage landmarks around the country.
Making memories, by providing unforgettable experiences for the whole family!
What is our natural heritage?
Did you know that South Africa is home to 8 Natural World Heritage Sites which are recognised by the United Nations Educational and Scientific Organisation (UNESCO) as places of outstanding cultural and historical importance?
These sites offer a diversity and abundance of cultural and natural values that encapsulate the value systems of the country and are widely spread across the Northern, Western and Eastern Capes, Limpopo, Gauteng, Free State and KwaZulu-Natal.
Robben Island: Western Cape
Most famous for the incarceration of political prisoners, including Nelson Mandela, Robben Island's museum remains a top attraction for locals and tourists alike.
In late December 2021, the Robben Island Museum (RIM) announced a new walking tour visitor experience "which will allow tourists to explore Robben Island's rich history and biodiversity while walking in the footsteps of South African legends."
In addition to the standard bus tours around the Island, RIM intends to highlight more sites with the Walking Tour. During this tour, visitors will visit eight historic sites, including the Murray's Bay Harbour Exhibition, the Visitor Centre Complex, the Land of Banishment for Xhosa Chiefs, the Ou Tronk Exhibition, the Blue Stone Quarry, the World War II Precinct, the Agricultural Precinct, the Lime Stone Quarry and the Maximum Security Prison.

Mapungubwe Cultural Landscape: Limpopo
Mapungubwe Cultural Landscape is known as "A place of the stone of wisdom."
South Africa's first kingdom, was developed into the subcontinent's largest realm, lasting for 400 years before it was abandoned in the 14th century. Its highly sophisticated people traded gold and ivory with China, India and Egypt.
The site lies on the open savannah of the Mapungubwe National Park, at the convergence of the Limpopo and Shashe Rivers and touches the northern border of South Africa, Zimbabwe and Botswana.
Settlements, artefacts and graves of these communities can be seen at the site which also has a national park where various bird and animal species, including four of the Big 5, roam freely.
Cradle of Humankind: Gauteng & North West Province
The Cradle of Humankind is situated in the region of Sterkfontein, Swartkrans, Kromdraai and environs, which has one of the world's richest concentrations of hominid fossils, evidence of human evolution over the last 3.5 million years. It was declared a heritage site in 1999 and 2005.
Found in the provinces of Gauteng and North West, the fossil sites cover an area of 47 000 hectares.
Cape Floral Kingdom: Western Cape
While the Cape Floral Kingdom makes up only 0.04% of the world's land area, it contains an astonishing 3 per cent of its plant species, making it one of the richest areas for plants in the world and one of the globe's 18 biodiversity hotspots.
Protected areas include:
· Table Mountain
· De Hoop Nature Reserve
· Boland mountain complex
· Groot Winterhoek wilderness area
· Swartberg mountains · Boosmansbos wilderness area
· Cederberg wilderness area
· Baviaanskloof
· Kirstenbosch Botanical Garden
Vredefort Dome: Free State Vredefort Dome was declared a heritage site in 2005. Some two billion years ago, a meteorite 10 kilometres in diameter hit the earth about 100 km southwest of Johannesburg, creating an enormous impact crater.
This area, near the town of Vredefort in the Free State, is known as the Vredefort Dome.

uKhahlamba-Drakensberg Park: KwaZulu-Natal
Africa's highest mountain range south of Kilimanjaro has the most concentrated series of rock art paintings in Africa.
Ukhahlamba-Drakensberg Park's site has exceptional natural beauty in its soaring basaltic buttresses, incisive dramatic cutbacks, and golden sandstone ramparts as well as visually spectacular sculptured arches, caves, cliffs, pillars and rock pools. The site's diversity of habitats protects a high
level of endemic and globally important plants and harbours endangered species such as the Cape vulture.

iSimangaliso Wetland Park: KwaZulu-Natal
Formerly called the Greater St Lucia Wetland Park, it has both one of the largest estuary systems in Africa and the continent's southernmost coral reefs.
Explore the unique interlinking ecosystems of iSimangaliso Wetland Park and discover the 10 Jewels:
· Lake Sibaya
· Kosi Bay
· Coastal Forest
· Lake St Lucia
· Eastern Shores & Cape Vidal
· False Bay
· Maphelane
· Sodwana Bay
· uMkhuze
· Western Shores & Charters Creek

Richtersveld Transfrontier Park: Northern Cape
Conjure up a desolate and forbidding landscape, seemingly devoid of life, except for some people dotting along the horizon, that's the Richtersveld.
A desert landscape characterised by rugged kloofs and high mountains, it is situated in the north-western corner of the province.
It's 160 000 hectares are full of changing scenery from flat, sandy, coastal plains, to craggy sharp mountains of volcanic rock and the lushness of the Orange River which forms the border with neighbouring Namibia.
The Richtersveld is regarded as the only arid biodiversity hotspot on earth and the majority of the area is inscribed on UNESCO's World Heritage List due to its cultural values.
So if you're planning to take in some of South Africa's World Heritage sites this September, speak to a Flight Centre consultant today. Call 0877 40 50 00.