Our Top 10 Holiday Destinations For December This Year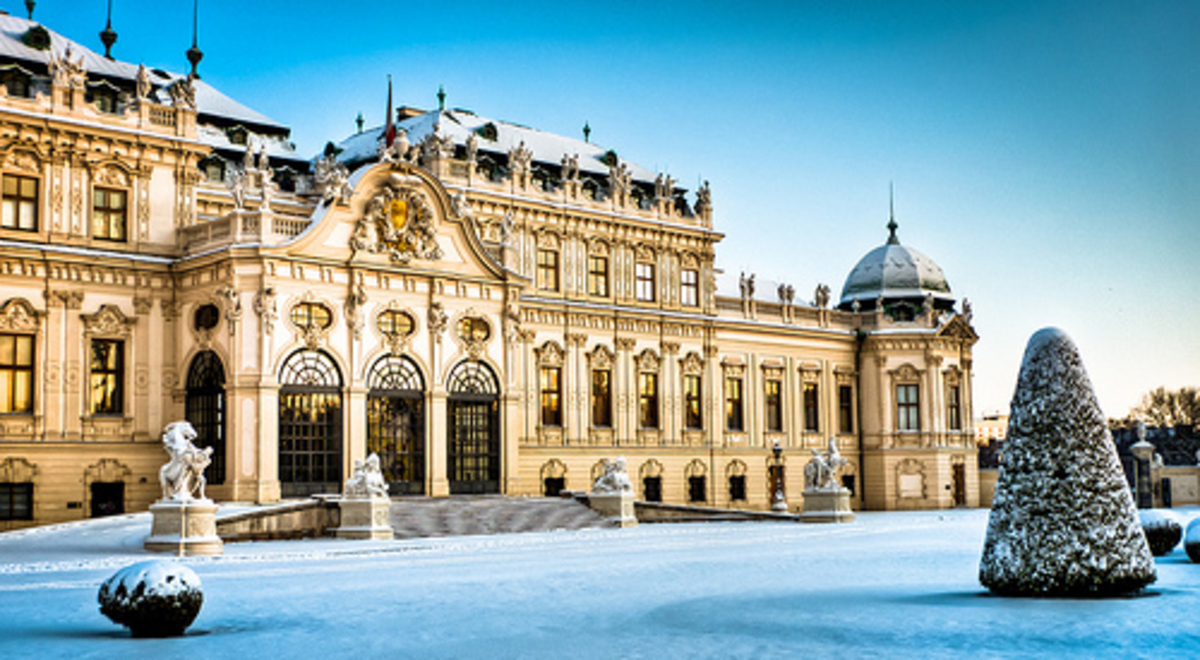 ---
---
December is around the corner and people around the world are looking forward to another festive season of relaxation, family time and making memories.
For a memorable holiday, whether with your family, friends or partner, here are our suggestions for the best holiday destinations in December.
Mauritius - White sandy beaches
Picture yourself waking up at a seaside resort, to the tranquil sound of waves and a cool breeze blowing through the palm trees – that's Mauritius for you.
Whether you're in the mood for some pampering, underwater exploration or just a relaxed stroll through nearby fishing villages, or relaxing on pristine beaches, Mauritius has something that caters to you.
Early December is a popular time to visit Mauritius due to its pleasant hot weather and the festive holiday season. It's a great time for beach lovers, water sports enthusiasts, and those who want to experience the island's unique culture and festivities.
Vienna - Christmas Markets
This one is for the history and heritage aficionados.
Vienna is home to a variety of important architectural, cultural and historical monuments such as Shonbrunn Palace, Hofburg Palace and the Museumquartier.
 The Austrian capital comes alive with the spirit of Christmas, with its famous Christmas markets, such as the Christkindlmarkt in front of the Rathaus (City Hall), offering an array of seasonal treats, handcrafted gifts, and mulled wine.
There's also something for those looking for some retail therapy; the Mariahilfer Strasse area's trendy shopping centres feature stores that sell jewellry, accessories, clothes and more.
Durban - South Coast Fun
 It's summer all year round in Durban, and shorts, slip slops and sun hats are the order of the day.
Durban in December is a sun-soaked paradise on South Africa's east coast. With the Southern Hemisphere's summer in full swing, this coastal city boasts warm and inviting weather, making it an ideal destination for beachgoers.
Whether you're looking for walks, rickshaw or bike rides along the beach, delicious traditional Indian cuisine or a Zulu cultural experience, Durban has it all.
London - Historic buildings
Imagine viewing London as far as the eye can see from the London Eye – a giant ferris wheel on the bank of the River Thames, taking a stroll past Big Ben or exploring the mysterious town of Glastonbury, which is steeped in legends and tales of magic … You can do all this and more in London.
While the weather can be chilly and it may be during the wet season, the cozy atmosphere, along with the chance of a white Christmas, makes London in December a magical and memorable experience.
Phuket - Tropical Paradise
Clear, sapphire blue seas, sandy beaches, pleasantly warm weather and spectacular scenery are what lie in store for you in Phuket.
The island is alive with festive holiday cheer, and you'll find beach clubs, restaurants, and bars hosting special events and parties for Christmas and New Year's Eve.
There's plenty for you to get up to during your stay, from diving in the Andaman Sea to teeing off at international-standard golf courses and eco-adventures in tropical rainforests. December boasts the perfect beach weather.
New York - Christmas Lights
Thinking about New York, aka the Big Apple, may conjure up ideas of shopping sprees on Fifth Avenue, appreciating art at the Museum of Modern Art, concerts and long walks through Madison Square Garden and Central Park and watching the ball drop at Times Square on New Year's Day.
New York City in December is a captivating winter wonderland, offering a magical experience that's synonymous with the holiday season. Broadway theaters feature special holiday shows, and museums display captivating exhibitions. While it can be chilly, the city's charm, holiday spirit, and numerous activities make December an enchanting time to visit the "Big Apple."
Stop thinking, and live the dream. 
Cape Town - Visit Table Mountain
Have you ever wanted to climb one of the New7Wonders of Nature, spend your days surfing perfect waves, or visit some of South Africa's oldest townships in the summer sun? Then Cape Town, the Mother City, is for you.
 Atlantic and Indian Oceans beckon visitors for swimming, surfing, and sunbathing. December also marks the start of the festive season, with numerous events and markets showcasing South African culture and cuisine.
Average temperatures in December can range from approximately 15°C (59°F) in the early mornings and evenings to around 26°C (79°F) during the day.
Austria - Snow capped Mountains
Travel to Austria and explore a country that's steeped in imperial history, features mountain villages, alpine rugged alpine terrain, and was once home to Johann Strauss I and II, Mozart and Sigmund Freud.
Enjoy the picturesque eastern hillside vineyards, the Bohemian Forest and Lake Traunsee's medieval castle – Schloss Ort.
 Austria offers a fairytale setting for the holiday season. The country's charming cities and alpine villages come alive with festive lights and Christmas markets, where you can savor mulled wine, traditional treats, and shop for handcrafted gifts while enjoying the snow capped mountains during the Ski season.
France - The city of Love
France is a mixture of port cities, serene villages, mountains, scenic wine farms and Mediterranean beaches.
Visit Paris for a taste of well-known couture fashion houses, classical art museums such as the Louvre, delicious French cuisine and the world-famous Eiffel Tower.
 The city's Christmas markets offer an array of culinary delights, unique gifts, and a lively atmosphere. In the French countryside, picturesque villages and vineyards covered in a dusting of snow provide a cozy and intimate setting.
Get ready for that Christmas cheer in Paris.
Pilanesberg - Spot the Big 5
In the North West province of South Africa lies the picturesque Pilanesberg National Park, the perfect destination for a family holiday in the African bush.
The park is home to the Big Five, giraffes, caracals, hippos, crocodiles, hyenas and other mammals, and over 360 bird species.
 As this month falls within the country's summer season, the landscape is lush and teeming with wildlife, making it an excellent time for game viewing. The warm, sunny weather allows for comfortable safaris making your December holiday perfect in the Southern hemisphere.
South America - The Caribbean Coast
South America in December offers a diverse and exciting array of travel experiences. From the warm, sunny beaches of Brazil and Argentina to the captivating cultural celebrations in countries like Peru, December is a fantastic time to explore the continent. You can witness the grandeur of the Rio Carnival in Brazil, trek to the awe-inspiring Machu Picchu, or savor delicious cuisine in the vibrant cities of Buenos Aires and Santiago.
Iceland, Norway, Sweden, and Finland - Witness the Northern Lights
December is an excellent time to witness the mesmerizing Northern Lights. As weather cools and winter deepens, the night skies become longer and darker, providing optimal conditions for this celestial phenomenon to dance across the heavens. Popular destinations for Northern Lights viewing in December include places like Iceland, Norway, Sweden, and Finland. Travelers can embark on thrilling Northern Lights tours, where expert guides lead them to prime viewing spots, away from light pollution, to witness the ethereal green, purple, and pink hues that paint the night sky.
Choosing between a winter holiday or a beach getaway in December depends on your preferences and the type of experience you're seeking. If you crave snowy landscapes, cozy fireside evenings, and winter sports like skiing or snowboarding, a winter holiday is the perfect choice.
On the other hand, if you're in pursuit of warm, sun-drenched days, beach holidays in December are ideal, especially in destinations like the Caribbean, Southeast Asia, or Australia, where you can bask in the sun, swim in crystal-clear waters, and enjoy a relaxed, tropical atmosphere.
Ultimately, the decision hinges on whether you prefer the exhilaration of winter sports and holiday markets or the tranquility of sandy shores and water activities. December caters to both, allowing you to select the perfect vacation to align with your desires and escape the winter cold or embrace it, depending on your inclinations.
---
Ready to book your ultimate December holiday? Contact a travel expert today.
---