Rome
Where beautiful streets echo with the history of more than two and a half thousand years, and modern culture collides with an enduring past, Rome stands as a reminder of the power this city has held. With innumerable archaeological, artistic and religious treasures to explore, this stunning city will capture your heart and soul.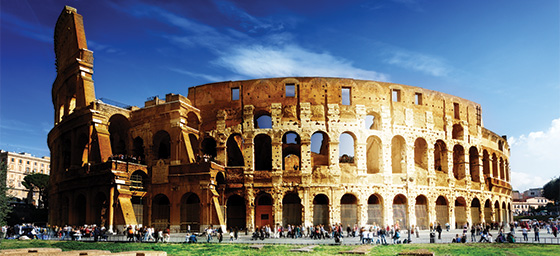 Imagine standing in the glory of the ancient Roman Colosseum, amongst the colourful frescoes of Michelangelo's Sistine Chapel or on the steps to St. Peter's Square shaded by the Vatican. See the sparkling waters of the glorious Trevi Fountain, walk along endless aquaducts or simply relax and watch the world go by with a plate of freshly made pasta.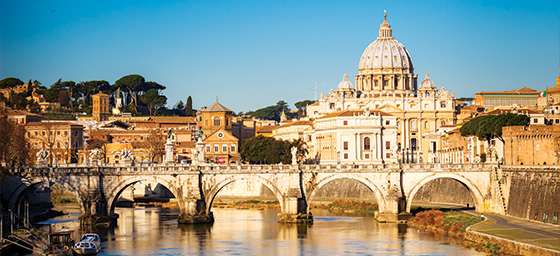 Explore Rome's modern neighbourhoods. From the ultra-posh Via Condotti where famous designer boutiques showcase the finest in Italian fashion to the low-key market of PortaPortese, Rome is a shopper's heaven. Walk down the cobblestone streets of Trastevere and get lost amongst a labyrinth of hidden squares and quiet trattorias, head to San Lorenzo for a night of trendy clubbing or escape to the hidden neighbourhood of Monti where cafes pour out onto narrow streets and locals enjoy a relaxed evening.