Orlando
If you're looking for adventure, excitement and an unforgettable family holiday, you've come to the right place!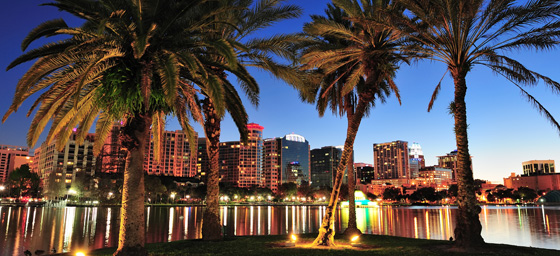 Orlando is home to every kind of entertainment you could dream of, including some of the most famous theme parks in the world. In fact, this exciting city plays host to almost 52 million tourists a year, putting it high up on the list of popular places to go.
Of course, no trip to Orlando is complete without a visit to the world-renowned Walt Disney World. Watch as fairy tales come true at the Magic Kingdom, discover the wonders of science at the Epcot Centre, watch stars come to life at Hollywood Studios, and discover all the wonder of nature at the Animal Kingdom. Then, sneak a peek behind the scenes at Universal Studios where you get the inside scoop on famous movie sets and TV shows, as well as access to two hair-raising theme park rides. Next, swing by Kennedy Space Center − the main launch site for NASA, where history was made when Apollo 11 launched for the moon.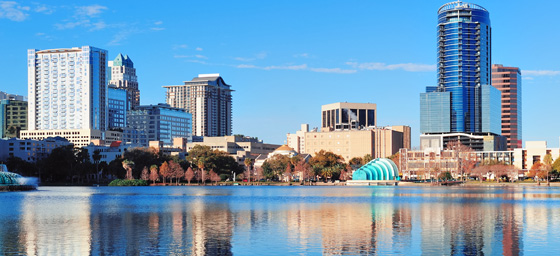 But it's not all non-stop theme park rides. Orlando has lots to offer in the way of natural beauty and tranquil experiences. Take a few days to explore the quieter side of the city as you stroll along leafy neighbourhoods, meander through the lush Harry P. Leu Gardens, or hop on an eco-safari tour along the waterways.
Those in search of a bite to eat should head downtown where chic restaurants, stylish bars and some pumping night clubs provide a lively evening out. There are also plenty of cuisines to choose from, with everything from American, French and Italian dishes to Chinese, Peruvian and pretty much any other cuisine you can think of.
Whether you're looking for an adventure-filled family holiday or a solo sojourn steeped in nostalgia, Orlando is an exciting city you don't want to miss.
Contact a Flight Centre travel expert to book your adventure-filled holiday today!