News
News from the Travel Desk
January 9, 2017
Abuja's Nnamdi Azikiwe International Airport will be closed from March 8 until April 18 for runway maintenance, says the Foreign and Commonwealth Office.
SAA spokesperson, Tlali Tlali, told eTNW that the airline had not received any official communication about the closure
December 22, 2016
Airports in Namibia and Zambia have implemented new passenger charges, effective immediately.
The Namibian Airports Company has introduced an Airport Security Charge of NAD71 (R71) per passenger on all flights from all of Namibia's airports.
The Civil
December 14, 2016
This reciprocation – or retaliation? – is in response to New Zealand's withdrawal of visa free travel arrangements for South African passport holders. And while New Zealand only gave South Africans a six-week notice period before visas were required, South Africa has only given a month.
December 5, 2016
Passengers travelling through Heathrow Airport are reportedly facing lengthy queues at passport control, eTNW reports.
November 29, 2016
Kulula.com has introduced a Price Freeze payment facility. 
Agents and passengers who are searching for flights on kulula's website will be able to freeze the price of their chosen flight for 24 hours for a payment of R50.
November 22, 2016
RwandAir will introduce a second flight between Johannesburg and Kigali on January 16. 
Flight WB107 will depart Johannesburg at 16h45 and arrive in Kigali at 20h45. Return flight WB106 will depart Kigali at 09h15 and arrive in Johannesburg at 13h15.
November 22, 2016
Air Botswana has indefinitely ceased operating flights between Gaborone and Lusaka, as well as Harare.
Thabiso Leshoai, Air Botswana public relations officer, told eTNW that Gaborone-Lusaka flights were terminated on November 13 and Gaborone-Harare flights on November 12.
November 16, 2016
Travellers to Zimbabwe should carry small denomination notes following the introduction of the Bond notes and coins, which are expected to start circulating by the end of this month. 
November 15, 2016
Following a series of large earthquakes in the Marlborough and Canterbury areas of South Island yesterday (November 14), New Zealand's Ministry of Civil Defence & Emergency Management has warned that there could be aftershocks.
The Ministry of Defence has cancelled the
November 11, 2016
Ethiopian Airlines will increase its flight frequencies between Cape Town and Addis Ababa from eight flights a week to 10 a week from December 1.
Flight ET0846 will depart every day, except Saturdays, from Cape Town airport at 15h05 and arrive in Addis Ababa at 22h30 from
November 11, 2016
The Embassy of the Republic of the Sudan has announced a drastic increase in its six-month multiple entry visa for the Republic of the Sudan.
A six-month multiple entry visa used to cost R2 800 and will now cost R4 200.
November 7, 2016
OR Tambo International Airport is the first African airport to implement the Smart Security checkpoint that will digitise the security check process, speed up passenger progress through security and further enhance security through the use of scanners. 
The pilot implement
October 27, 2016
Airlink will increase frequencies on some of its routes during the festive season. 
There will be more flights on the Cape Town-Nelspruit service. Flight SA8665 will operate on December 9 and once a day from December 27 to January 4.
October 27, 2016
Emirates and Kenya Airways will both suspend flights to Abuja indefinitely.
"Emirates can confirm that it's suspending its four times weekly service between Abuja, Nigeria, and Dubai with effect from October 30.
October 20, 2016
Effective Saturday 15 October, the US Department of Transportation (DOT) has imposed a total ban on the carriage of the Samsung Galaxy Note 7 phone on any aircraft.
Pages
Insights
Insights from the Travel Desk

Booking business travel online sounds like a cost-effective, convenient option – but for many companies, it could turn out to be exactly the opposite.

Africa, it is often said, is not for sissies. But with Africa being punted as the emerging market story of the next decade, investors are increasingly turning their eyes to the forgotten Continent. 

It is the bane of travelers getting on a plane for both business and pleasure—difficulty falling asleep in a seat, especially in coach, and the attendant horrors of jet lag after landing.

The hospitality industry is built on showmanship and flattery.

We all know work can have its stressful moments, as can travel. Put them together and you have a recipe for mayhem and meltdown. So what's the stressed-out business traveller to do?

With volatile exchange rates making headlines it is now more important than ever to have a strong plan of action when taking funds overseas.

Although business trips give you the opportunity to see new places, experience new things and meet new people, they can be quite stressful.

A travel policy sets guidelines for how a company's staff members travel.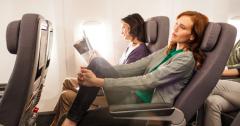 Why not treat yourself to a memorable flying experience? Many airlines offer a premium economy class option that will make your journey more enjoyable without breaking the bank.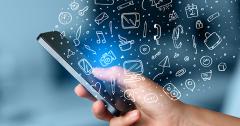 There's no denying that mobile technology has become an essential part of our daily lives. From connecting with friends on social media, keeping up with our emails on the go, and even deciding where to have lunch, mobile phone technology is clearly here to stay.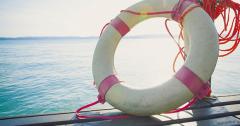 As companies continue to explore emerging markets in Africa, business travel has become an ever-increasing necessity for employers and their staff.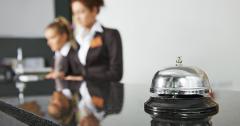 Travelling to foreign countries for business often leads us into situations that could be a little uncomfortable due to some foreign customs. One of those unspoken customs is when, why, and how much to tip for service you receive when travelling overseas.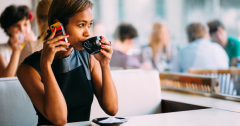 Planning a business trip to Africa? If you need the prefect venue for a power lunch or a quiet setting to discuss a deal we have a few suggestions.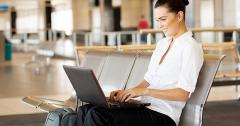 Larger airports around the globe provide business travellers with the technology, comfort, and means to stay in touch and up to date with the rest of the world, no matter where they are. Gone are the days of simply providing free coffee and a complimentary newspaper.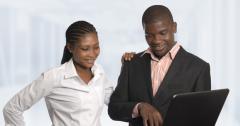 It's no secret that proper etiquette is an essential part of any business interaction. Establishing good rapport is the first step towards ensuring smooth business transactions going forward.
Pages