Hi there fellow travellers,
Amanda Hardy here, communications manager for Flight Centre South Africa. I am new to the blogosphere but consider myself a quick learner.
I have, what is considered by some, the second best job in the Flight Centre world. As part of my portfolio I get to organise travel trips for fellow journalists to experience the world. As a result I get to travel around the world with said journos and learn about new places, peoples and cultures.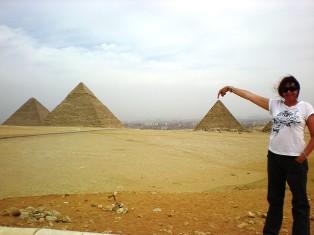 So I will be sharing my travel experiences with you on this blog.
I am a journalist by trade and take care of all the communications for and the related brands Flight Centre South Africa (Student Flights, Corporate Traveller, Flight Centre, Discount Cruises and Travel Associates), plus the corporate social responsibility amongst other things.
As I said earlier, I have the second best job in Flight Centre – second only to the fabulous Ms Dali, our social media expert.  Together we will be your go-to tag team for all things blog related in Flight Centre South Africa's world.I am an avid photographer and hope to share some of my better shots with you on this fantastic forum and of course my travels around the world.
I look forward to telling you all about my travels, keeping you up to date with the latest in travel and sharing important travel news with you.
You can also follow my Press Office updates through and RSS Feed to get the latest travel news.
Other Travel Articles You Might Like...