Travelling on your own can be a thrilling, yet daunting experience. It's a chance to find out more about who you are - your limits and capabilities. Whether you take a 12 month sabbatical, or venture into the unknown for a week or two, there are a few things you should keep in mind to make sure you stay safe, have fun and make the most of your once in a lifetime experience.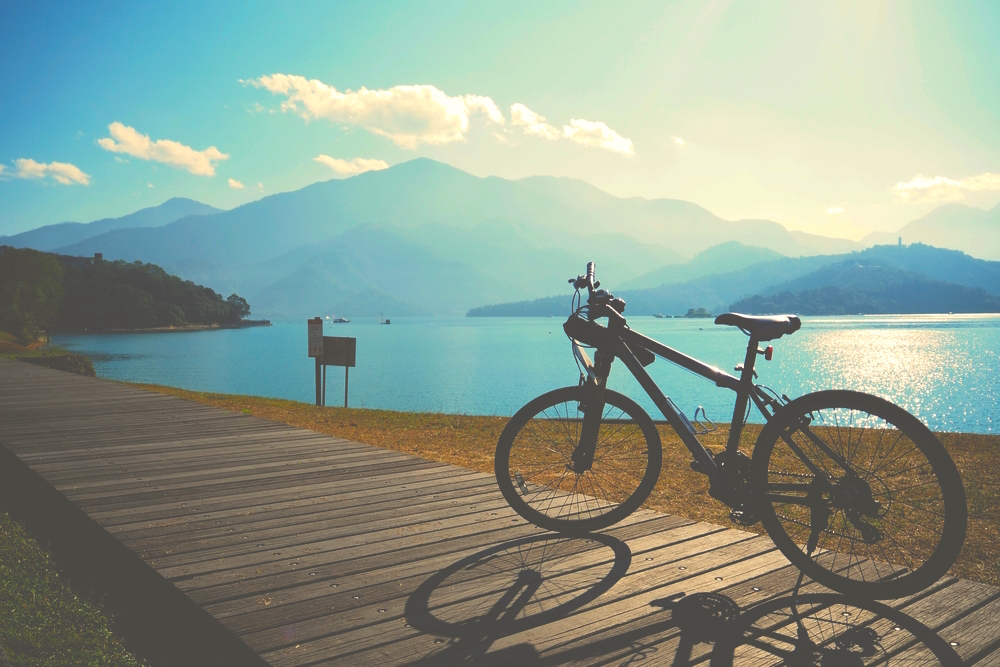 Keep it simple
When travelling alone, there is no one who will keep your space in the que, watch your bags while you dash off to the toilet, or assist with any other tasks. You're on your own, so pack as lightly as possible and keep your important documents close at hand with copies of everything stashed somewhere safe as a back-up. Make sure you have loads of time for any unforeseen set-backs that can occur and this will save you on stress and unnecessary exasperation on your travels.
Use technology when travelling solo
Love it or hate it, technology nowadays is the solo traveller's best friend. Keep a power bank or two with you, make sure you have your chargers easily accessible and ensure your devices have power whenever you need them.
There are hundreds of apps and social platforms, which are perfect for finding that last minute accommodation, somewhere to grab a bite, or asking advice from fellow travellers who have visited the area.
Familiarise the unfamiliar
Part of the travelling experience is discovering and exploring, but you don't want to run in blindly, especially if you're on your own. Knowledge is power! Research and understand the destinations you will be visiting before you even leave home. Understand the customs, rules, problems and areas to avoid in your chosen destinations. It will also pay to get to grips with the transport methods, suburbs, areas and zones you will be visiting. Check out Google maps before you go.
Saving when travelling alone
If your travelling will include loads of activities and tours, you may need to select a cheese burger instead of the seafood platter when dining out at a restaurant, or you may need to hire a scooter instead of a car. Either way, decide on your priorities and what you are willing to sacrifice for those other more important aspects of your travel.
As soon as you arrive at any airport, especially the major ones, you should visit the tourist info centres, as there are usually brochures on special deals for visitors including travel, attractions, restaurants, accommodation and more.
Perfect destinations for the solo traveller
The world is filled with exciting destinations, which are waiting to be visited and explored by those adventurous spirits out there. Use common sense, and you will have safe travels with memories to last a life time.
Thailand
Thailand is geared towards tourism and is a very 'user-friendly' destination for solo travellers. Not only is it a breath-taking country with colourful cultures, delicious local delicacies, and wonderful beaches and mountains, but it is a place that has become well established on the map as a must see destination. This means that you will meet people from all over the word on your travels in Thailand. Travellers love to share stories and this is great way to decide on what to do and where to go next for the ultimate Thai experience.
Indonesia
Like Thailand, Indonesia is a fantastic Asian destination to visit as a solo traveller. Bali especially is ready to welcome you with open arms. Hire a scooter and explore the island, take a trip to the Gili's and bask in the glory that Bali has to offer with beautiful beaches, volcanic mountains and so much more. Bali attracts a unique type of traveller, and you will find thousands of fellow 'explorers' to meet, chat to, and travel with during your stay on the island of the gods.
Barcelona
The city where cultures and diversity meet for a traditional Spanish seafood dish, where everyone enjoys a siesta and where they all meet up again later-on to party the night away. Barcelona is a vibrant and exciting city with a visual feast of unique architecture, street cafés, beautiful people, and warm sandy beaches. The transport systems are easy to use, there is loads to see and do, and there are some great deals on accommodation if you look in the right places.
Prague
Prague has been dubbed as one of the most beautiful cities in Europe and is commonly known as the city of a hundred spires.  With its proud heritage of European culture, Prague is famous for its baroque, gothic and medieval architecture and most famously for the Old Town Square and the medieval Astronomical clock. For a truly European experience, which is a little bit off the beaten track, Prague is a unique and memorable place to visit, the perfect place to reflect and spend some time with yourself surrounded by civilised beauty and culture.
Travelling solo is not for the faint hearted, but is a rich and rewarding experience that will last a life time. Speak to your Flight Centre consultant today and find out more about the fantastic offers, deals, and destinations you could be jetting off to on your solo adventure of a life time.
Other Travel Articles You Might Like...