Are you looking for something exciting and unique to do for the Easter weekend? With just over 2 months left before the long weekend arrives, now is the perfect time to start looking around at some fun and memorable places to visit. We've put together some incredible Easter break options, coupled with our Red Label Holiday specials, which offer you added benefits and extra value in the form of concessions and vouchers. Lounge on the beaches of Mauritius, discover the wonders of Thailand, or explore the hidden gems waiting to be uncovered within our own borders. Speak to your Flight Centre consultant about our guaranteed Easter availability if the idea of spending a few days on a tropical island or in a mountain or bushveld paradise appeals to you for this Easter break.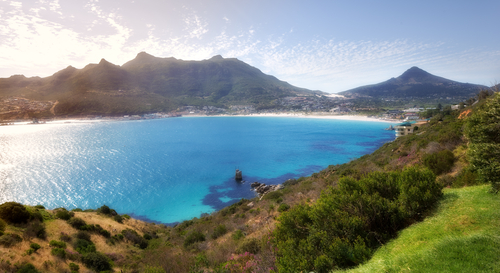 Mauritius
Discover the magnificent beaches lined with palm trees, hidden coves and crystal clear warm water on the island paradise of Mauritius. Fill your days by exploring Volcanoes, forests with unique flora and fauna and taking part in heart-racing water sports and end them with sunset strolls along the beach, or sunset dinners with that someone special.
Our Easter and Red Label Holiday package deals offer accomodation in some of Mauritius' most luxurious, affordable and beautiful hotels with 7 night stays in pure paradise.
Thailand
Visit one of the world's favourite beach destinations this Easter holiday. Visiting Thailand is an eye-opening experience with its fascinating culture, exquisite scenery and delicious food. Have a massage on the beach everyday, take a trip to James Bond and Phi Phi Island, or set your heart racing as you soar high above the ocean with a parasailing experience that you won't soon forget. Don't worry, the attendee without safety ropes who climbs your harness while you soar high into the blue sky is a professional, and is there to keep you company.
Discover the crystal clear water and the vastness of Thailands sea life with a snorkelling excursion, or head to the hills for a spiritual retreat. Thailand will reawaken your senses and provide memories that will last a lifetime. So take advantage of these specials this Easter.
South Africa
Within our own borders there are countless places, which will rival any foreign destination for exquisite scenery, delightful cultures, delicious food and exciting activities and experiences. We have an exceptionally beautiful coastline, which is both rugged and welcoming at the same time, an interior mountain range that will offer peace and serenity and a bushveld that the rest of the world envies for its wildlife. Flight Centre's Red Label Holiday specials offer stays in Durban, Umhlanga, Cape Town, the Drakensberg, The Kruger National Park and so much more. Discover what our own country has to offer this Easter for a holiday of fun, discovery and relaxation.
We've made it more convenient and affordable for you to explore and discover your world this Easter holiday. The Red Label Holidays and Easter specials are designed to give you the best experience possible in the most affordable way, whether you want to visit a foreign country or keep it closer to home. Speak to your Flight Centre Consultant today to find out more about getting away for a fabulous Easter break in 2016.
Other Travel Articles You Might Like...