From Cape Point to Magoebaskloof near Tzaneen, there are literally hundreds of exciting hiking trails ranging from easy walks for the whole family, to difficult overnight hikes for seasoned mountaineers. Whether you want to explore the breath-taking coastal regions with sightings of whales and dolphins, or discover the magical powers of majestic mountains, South Africa has it all. So plan your next long weekend away with a relaxing hike through the countryside of South Africa.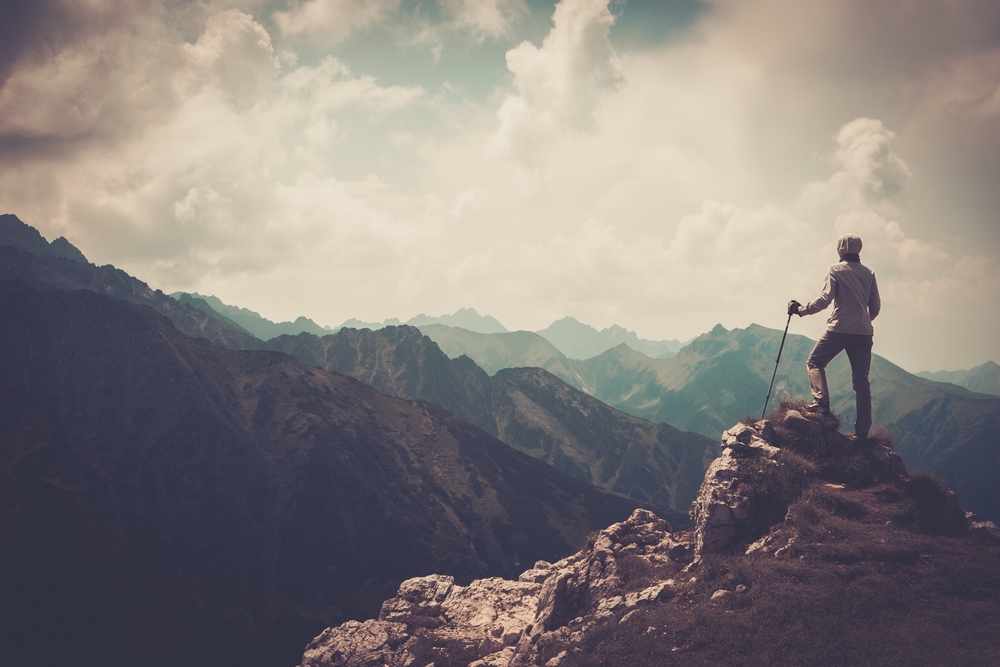 5. Skeleton Gorge hiking trail
Skeleton Gorge takes roughly 7 hours to complete, and is a 6km hike, which provides the best that Table Mountain has to offer. From beautiful forested pathways to plains filled with flowers, and of course, amazing panoramic views of Cape Town. The hike is classified as a moderate hike and will cost a mere R50 per person.
4. Sentinel Peak hiking trail
Sentinel Peak, also known as the Chain Ladders hike, is on the western side of the Amphitheatre in the Drakensberg. Although it is only a 6km single day hike, it will take you up sheer rock faces where you will have to put all of your faith in steel ladders, as you climb to the top. Needless to say, the views from the top will be well worth the brave effort. This hike is classified as moderate to advanced, mainly due to scaling the famous ladders.
3. Whale hiking trail
If you're looking for a bit more of a lengthy adventure, the Whale trail in the Western Cape might be the getaway you've been looking for. Taking 5 days to complete, this 55km route will take you through the De Hoop nature reserve, and offers hikers exquisite whale sightings. Enjoy the fresh sea air as you hike through sand dunes, fynbos and rocky sections of beach before enjoying a welcoming dip in the sea after a long day on your feet. Classified as easy, the Whale Trail is most certainly one of South Africa's most memorable hiking experiences.
2. Fanie Botha trail, Mpumalanga
As you traverse the miles and miles of Komatiland forest, you will fall in love with the wide variety of bird life and exquisite scenery on this hike. It takes 5 days to complete, and is classified as moderate to advanced because of the 75km distance you will need to cover. On this hike you will also come across national monuments such as the Mac Mac and Lone Creek Falls. Along the route, you will stay in huts each night, which are spaced out along the route.
1. Drakensberg Grand Traverse, Kwa-Zulu Natal
For those looking for pure adventure and a real hiking challenge, the Drakensberg Grand Traverse will offer you the opportunity to hike across the length of the Drakensberg mountains. The route is roughly 250km long and takes between 10 and 12 days to complete. There are no paths and the hike is made up of strenuous climbs where you will negotiate some of the highest peaks in the region including: Mont aux Sources, Giant's Castle, Cleft Peak, Champagne Castle and more. It is possible to select a guided or unguided hike, depending on what sort of adventure you are looking for.
Youth Day will be celebrated in June and falls on a Thursday, so why not take the Friday off and set out to explore our vast countryside of beautiful coastlines and breath-taking mountain ranges? Speak to your Flight Centre Consultant today to see what fantastic local packages we can offer around South Africa.
Other Travel Articles You Might Like...