The South African coastline stretches for 2500km from Kosi Bay on the north-east coast to Alexander Bay on the north-west coast of South Africa. In-between, lies thousands of popular beach holiday destinations, as well as unspoiled and un-touched bays and coves for you to discover.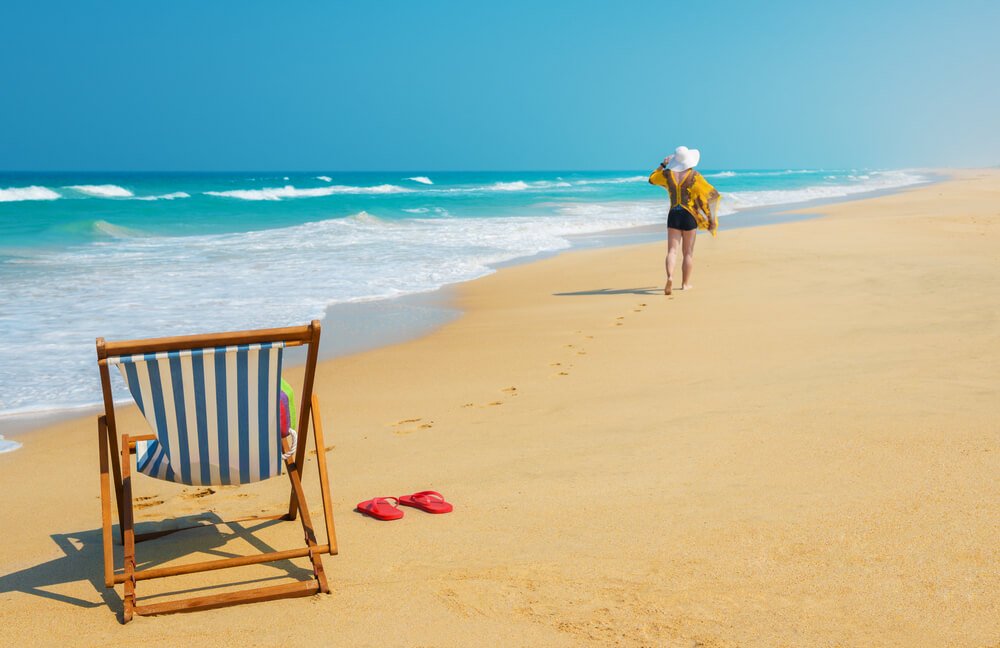 Beaches on the Dolphin Coast
With blue flag status, Willard's Beach is the main beach in Ballito and is definitely the most popular of the region. It's an excellent swimming beach with loads of rock pools for the kids to explore, good facilities and lifeguards on duty all day.
The beach stretches quite far north before the next major rocky outcrop, and this means there is plenty of space if you want to get away from the crowds for a bit. It's also possible to take a fun beach walk from Willard Beach to Thompson's bay in the north. Low tide is usually the best time to visit this beach.
Salt Rock Beach is another popular beach on the Dolphin Coast, is a little less rocky than Willard Beach and also has loads of space for the December crowds. With lifeguards on duty all day, and a great family atmosphere, Salt Rock Beach is worth a visit anytime of the year.
Hibiscus Coast beaches
Marina Beach is one of the best in the Hibiscus coast, with loads of space. The beach is approximately 5km long, in fact. It has blue flag status and also boasts a tidal pool and close by facilities.
Margate Beach has always been a popular holiday destination and offers warm water and a long stretch of golden beach, which is lined with palm trees, grassy banks and holiday apartments. Margate is a hive of activity during the holiday season and is a great place to swim in the sea all day, go surfing, bodyboarding, or to catch a game of volleyball.
Beaches on the Garden Route
A long stretch of beach called Dolphin Beach is one of the more popular beaches for swimming and catching up on your tan in Jeffrey's Bay. There are also loads of surf schools, on-duty lifeguards and plenty of nearby restaurants and shops. There is also the Dolphin Entertainment centre with rides and other fun activities for the kids.
Central Beach in Plettenberg Bay not only offers spectacular sandy beaches, but amazing scenery as it looks across the bay towards the mountains of the Garden Route National Park. When the sea conditions are calm, the beach is excellent for swimming and there are restaurants on the beach with amazing sea-views.
Best beach in Port Elizabeth
The best family beach in PE is definitely Kings Beach. The beach itself is long and wide, meaning you have loads of choice when it comes to picking your spot for the day. The sea is usually calm when it's not too windy, making it an excellent swimming beach. There are also loads of shops and kiosks just across the road.
The Cape Peninsula
Boulders Beach in Simons Town must be one of the most pleasant beaches in the country. Not only is it relatively calm and made more interesting by the huge granite boulders everywhere, but it has white sand, clean, clear water, and of course, penguins too!
The Camps Bay beaches are some of the most famous beaches SA. From Clifton 1st to 4th beach, you can laze on clean white sand, watch the people go by and take a dip in the cool, calm Atlantic Ocean. It's also a great spot for beach sports, and taking in the beautiful scenery with Table Mountain towering over the beach.
West Coast beach options
Yzerfontein beach is roughly 25km long, however in the laid back town of Yzerfontein, the beach is ideal for water sports, swimming and relaxing. With its calm conditions, it's the ideal place to spend a long summer's day before walking along the shore to your hearts content before the sun sets over the sea.
Langebaan is a 'big' beach with lots of space to stretch out in. Pull out the bat and ball, launch a kite, or try your hand at wind-surfing or kite-surfing. It's a safe swimming beach with lots of restaurants and shops close by.
These are only a couple of the best beaches in South Africa, and we're sure you'll agree there are hundreds more! So, get the car packed this December and explore South Africa's coastline, there is loads of sun, sea and fun waiting for you to discover.
Other Travel Articles You Might Like...