Round about the festive season, wedding celebrations and marriage proposals seem to happen a lot.  I've even given this season a name; the "let's get hitched" season.
Now if you are Mr Right and have found your Miss Right and want to make it official, be different, don't do it over lunch with friends.  Take your future Mrs Right to a romantic destination.  I have a few suggestions, so read on and get your ducks in a row.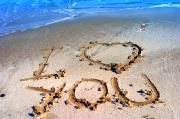 Cape Town | Camps Bay
The weather is right, the sound of the waves in the background, yep, this is the perfect place to pop the question.  Need a better picture?  The sunsets at Camps Bay are curtained by Table Mount (one of the 7 wonders of the world) – and there's a slight breeze, sea gulls in background, at that moment, pop the question!  Best you enquire about our Cape Town specials now!
Venice
Aaah, Venice, saying it is romantic enough.  Great food, excellent wine and the ambiance of the city as a whole is just oh so "yes I will you marry now."  With a city like Venice, you can get creative, maybe stand on one of the bridges in Venice and wait for your lady's boat to pass by and bam, pop the question.  The list is endless, but I'm sure you get the idea.
Kruger National Park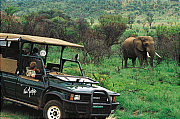 Kruger National Park is like a big modern jungle.  Kruger National Park is one of the most preserved places in Africa, filled with those "ncaah moments" as elephants walk by and baby cubs play with daddy Simba.  Make that game drive, one she'll never forget.
Got any other romantic destinations? Share them with us, whilst the "get hitched" season is still on.
Happy Travels!