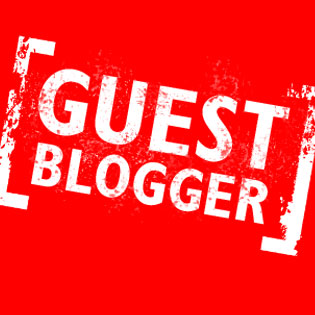 Our guest blogger today is Adrian Minnie of our Pineslopes branch in Johannesburg.
 Local is lekker
A holiday is always on the cards with Flight Centre and South Africans can start by exploring the beautiful country we live in. I have travelled South Africa quite extensively and there are so many gems to be experienced and my blog today is about three fantastic local spots that should not be missed.
 Sutherland
What a beautiful little town in the middle of nowhere! This town is the home of the South African Large Telescope or SALT. The biggest telescope in the southern hemisphere (in the Karoo region) was established in the early 1970's and was chosen for its dark and clear skies and good weather conditions.
This is perfect Valentine's getaway. Imagine having a picnic under the clearest skies in Africa while you snuggle up with that special person and count shooting stars? I don't know about you but this is romantic!
Graskop
A small little town outside Nelspruit and a thrill seekers dream. Abseiling between trees in a canopy of the forest and taking a 100m plunge of a cliff for a gorge swing are just some of the amazing things you can do here. There are plenty other activities for the less adventurous people, not forgetting the horse riding, quad biking and nature trails.
God's Window, one of South Africa's most picturesque sites, is a quick 20 minute drive away and offers spectacular and awe inspiring views. At an altitude of almost 2,000 m above sea level, God's Window provides visitors with excellent panoramic views over the Blyde River Canyon and the Lowveld, the distant Lebombo Mountains, and the Kruger Park. It is said that on a clear day one can see parts of the Mozambique coastline, and even the boats in Maputo Harbour.
Knysa
One of South Africa's most beautiful holiday destinations with lagoons, oceans and the forest. There is plenty to do for the whole family but there is one resort I would like to single out and that is the Phantom Forest.
For all the tree huggers out there Phantom Forest will not disappoint.  It is one of the top eco friendly resorts in South Africa and has the awards to prove it. Winner of the Leading Green Hotel in Africa for 2010. Just shows the ingenuity of South Africans building a resort in the canopy of a forest. I highly recommend that all South Africans go and check it out.
So there you have it readers, these are just a few of many wonderful and amazing places to visit on your next holiday, you will be contributing to the South African economy. So come on guys be proud of this amazing beautiful gorgeous country we live in.
And remember LOCAL IS LEKKER!!!!
If you want to book an unforgettable local getaway then contact Adrian on 011-467 2689 or email him: adrian.minnie@flightcentre.co.za