We asked you what you're looking for when it comes to travelling in our current reality. Here's what the South African "Gen C" traveller had to say: 
Most survey respondents stated that they still want to travel internationally in 2021, provided there is booking flexibility and that health and safety protocols are in place.

The flexibility to cancel or change a booking is no longer a nice-to-have, but a non-negotiable, the survey reveals. Thirty-one per cent of respondents reported that they won't book a trip unless they know they can cancel or postpone it easily and get their money back, while 21% said they would like to travel but were hesitant with all the complexities. Another 15% said they were not sure if they're comfortable travelling just yet, while 13% said they were already travelling; it just takes more planning. Only 9% of respondents said they wouldn't travel until vaccinated.
Price is also no longer the most significant factor of consideration for rand-conscious South Africans. The flexibility to cancel or change their booking without paying penalties; health and safety protocols; and the destination's entry requirements (for example, will I have to quarantine?) are now the three most important factors that South African travellers would consider before travelling internationally.
Companies that stated a clear and transparent cancellation and refund process, the destination's current COVID-19 cases and how safe it's perceived to be followed as other factors for consideration.
See our survey results below: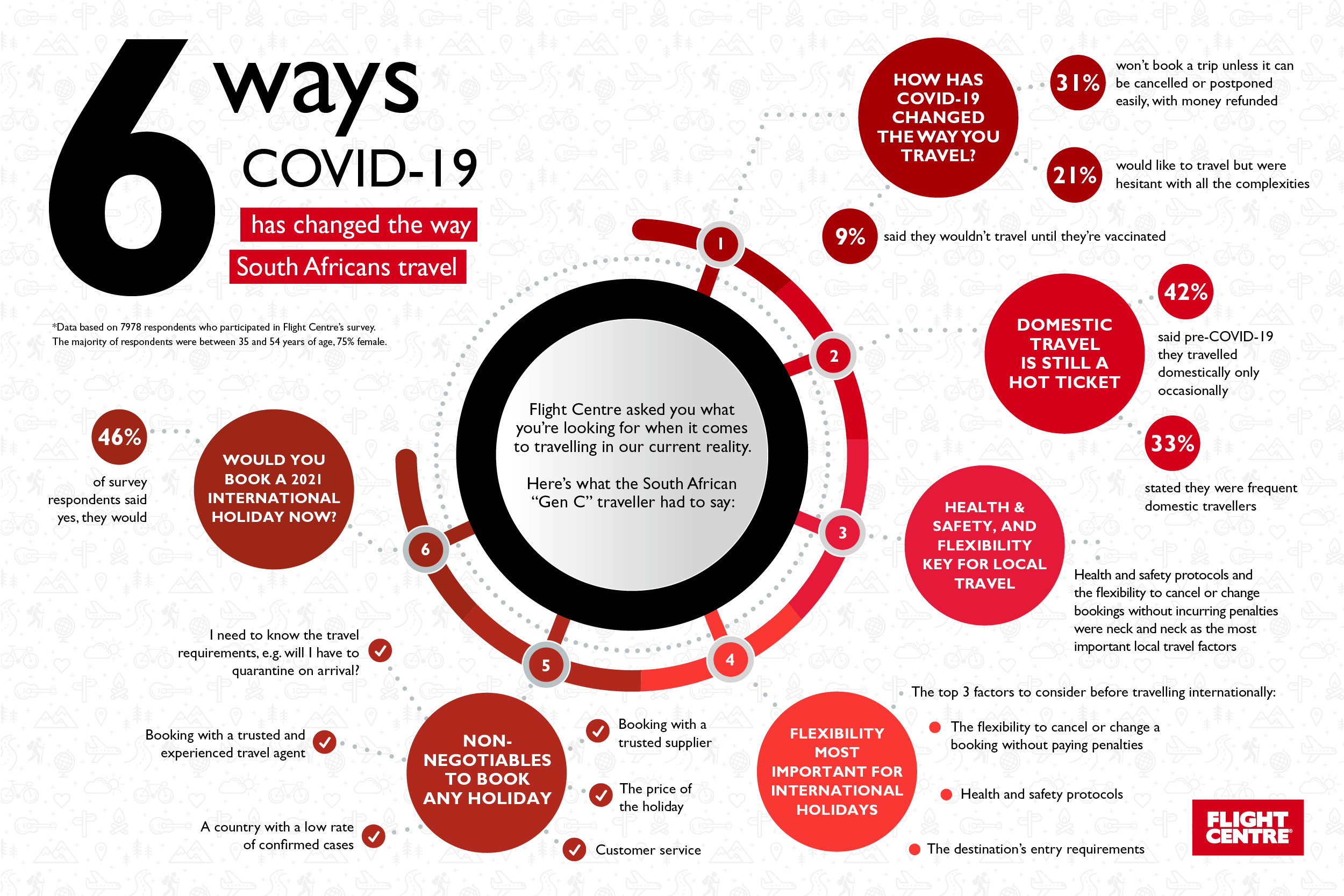 *Data based on 7978 respondents who participated in Flight Centre survey. The majority of respondents were between 35 and 54 years of age, 75% female.
Other Travel Articles You Might Like...