The days of standing in long queues to get your South African passport may soon be over. The national Department of Home Affairs launched the eHomeAffairs portal earlier this year to allow South Africans to complete much of the process in cyberspace.
Here are five steps to applying for your passport online: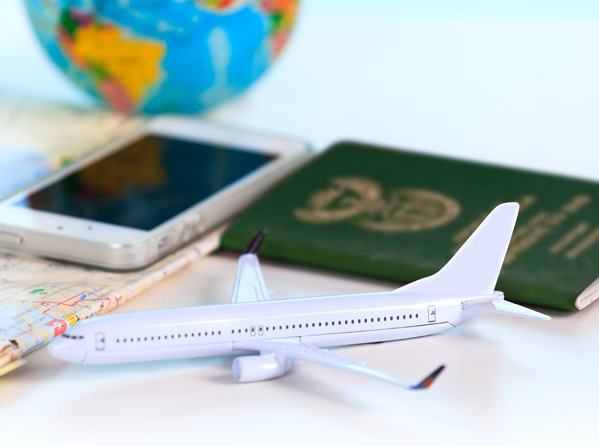 Step 1: Register a profile on the eHomeAffairs website
The registration process is fairly simple. Here's what you need:
An ID number/a passport number
A mobile phone number
An email address
The mobile number and the email address are a critical part of the security process. You have to verify your registration via a link that is emailed to you, and you receive a one-time pin (OTP) every time you log on to eHomeAffairs.
Step 2: Fill in the application form
If you've been filing your SARS tax returns online, the interface will feel very familiar. The user simply selects appropriate boxes and types information into a form before hitting "submit" to, well, submit the application form online.
You can scan and upload any supporting documents.
Step 3: Pay online
Payment is a two-part process.
First, you have to capture your banking details on the eHomeAffairs site when you get to the payment stage. Four major banks have partnered with the government on this initiative (FNB, Standard Bank, Absa and Nedbank) and currently you need to bank with one of the four in order to pay online.
According to the How To Guide, once you've captured your banking details, an instruction is sent to your bank. You then have to log on to your internet banking account and authorise payment.
A tourist passport in South Africa costs R400 and is valid for 10 years.
Step 4: Submit your biometric data
There are some things that you still have to do in the real world. In this case, it's capturing your fingerprints, photograph and signature. These can be done at a Home Affairs branch.
Some may allow you to make an appointment to get this done. It's best to call first to find out. Here's the full list of offices and contact numbers countrywide.
However, if you're in Johannesburg, Pretoria or Cape Town you also have the option of going to one of 12 bank branches to capture your biometric data. Here's a list of branches that are supporting the process.
Step 5: Get ready to collect your passport
It takes about a month for a passport application to be processed. You can track your application's progress by sending an SMS containing the letter "P" followed by a space and then your ID number to 32551.
You will be notified by SMS when your passport is ready. The message will contain information on where you can collect your crucial travel document.
And then all that's left is to get going. Happy travels!