Mozambique is considered to be one of the finest African holiday destinations, and what better way to get there than withcruises to Mozambique? We offer you the opportunity to visit this beautiful country with a three-night cruise upon the magnificent MSC Sinfonia cruise liner. Departing from Durban, your journey will take you to see and experience the Portuguese Islands before arriving at Mozambique.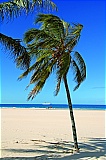 The MSC Sinfonia cruises to Mozambique will take you on a journey unlike any other. The MSC Sinfonia offers hotel-like cruising on the ocean where you can enjoy everything on offer while you cruise your way to the Mozambique coastline.
With cruises to Mozambique you will be able to mix adventure with pleasure as you cruise your way along the African coast. For more information on our cruise specials contact us and one of our specialised travel consultants will provide you with the most affordable prices on the magnificent MSC Sinfonia.
Find your Cruise holiday package to Mozambique, call Flight Centre on 0860 400 727 or see what we currently have available on our cruise page. Want a more personal touch?  Then forward an enquiry and a friendly Flight Centreconsultant will contact you within one working day.
Happy Travels!