Booking your holiday has never been this easy! Now with Flight Centre all you have to do is either call us at 0860 400 727 or simply fill in our online form and one of our dedicated and enthusiastic travel consultants will be in touch right away. This way you will be able to plan your luxury coach touring with our specialised consultants to help who will then take it upon themselves to arrange everything on your behalf. What's more is you can expect to pay the best prices in town as Flight Centre's main focus has always been and will always be the cost-conscious traveller; an important factor during the current economic climate.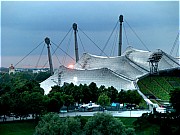 At Flight Centre we specialise in value for money travel.Since 1981 when Flight Centre first opened the doors to our first branch we have been sourcing the services of only the most reputable and reliable airlines and travel suppliers in South Africa. You can therefore be sure that your luxury coach tour arranged by your friendly, specialised travel consultant will be unbeatable.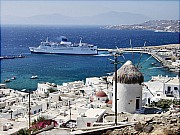 If you would like to book your luxury coach tour today be sure to contact us so that we may use our knowledge, experience and connections to afford you with a holiday sure to be an out-and-out memorable experience.