Zanzibar Holidays
Famous for its sandy white beaches framed by swaying palms, Zanzibar is a picture-perfect island paradise floating in the warm turquoise waters of the Indian Ocean.
Be swept away on a tide of tranquillity in beautiful Zanzibar. Lounge of pristine beaches, watch as white-sailed dhows make their lazy way across placid Indian Ocean waters, then sip cocktails as the sun slowly sets on the horizon.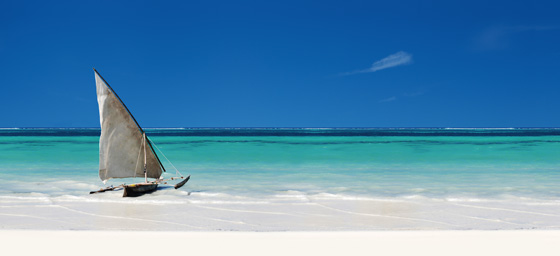 Food lovers can savour the many aromatic spices and cuisines that the island is famous for. Visit a fascinating spice market where the scents of cloves, nutmeg, cinnamon and pepper fill the air. Then take a local cooking class and discover how to blend these fragrant spices into delicious local cuisine that includes a tempting combination of Bantu, Arab, Portuguese, Indian, British and Chinese influences.
Make your way to the charming whitewashed houses, quaint shops, buzzing bazaars, ancient mosques and busy squares of the capital's old quarter in Stone Town. This historic World Heritage Site offers a world of wonderful sights, sounds, fragrances and experiences in one place.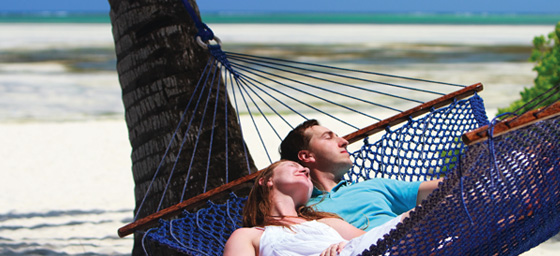 Zanzibar and its surrounding islands are home to some of best beaches in East Africa. Travellers with an interest in diving will be delighted with the spectacular local marine life and colourful coral reefs that lie hidden just below the waterline. Those who'd like to stay closer to sea level can still experience the many wonders of this underwater world by snorkelling in the shallower waters just off the shore.

Zanzibar is known for its many colourful festivals, and visitors at any time of year can look forward to a first-hand taste of local culture with music, food and dancing just around every corner. Nature lovers can take a forest tour filled with captivating tales about the elusive Zanzibar leopard, along with interesting insights into natural medicine and the chance to spot local wildlife.

Not only is Zanzibar the most sought-after destination for honeymooners seeking a romantic tryst, families will also find their fair share of fun on these stunning shores.

Discover the irresistible island of Zanzibar with our experienced Flight Centre travel experts to guide you on your way.
Find out more, talk to a Travel Expert
Our consultants:
Can find packages exclusive to Flight Centre to save you money
May help find deals with your preferred airlines and hotels
Can suggest other ways to experience your holiday, such as a tour