Stellenbosch
Known as the City of Oaks, this historic town offers an enchanting combination of lush vineyards, vibrant culture, elegant architecture and outdoor adventure all in one.
No Deals were found at the moment but one of our helpful Travel Experts can help you find what you're after! Send us an online enquiry or call us on 0877 40 5000.
The beautiful town of Stellenbosch dates back to 1679, making it the second-oldest European settlement in South Africa. This wealth of history is illustrated in its stately Cape Dutch, Georgian and Victorian architecture, as well as its age-old oak trees that stand testament to centuries of the town's development.

Today, Stellenbosch is world-renowned for its award-winning wines. More than 200 wine farms are responsible for crafting each vintage, many of which are open for tastings and cellar tours. Savour classic Chardonnays, crisp Sauvignon Blancs and heady Merlots as you picnic on lush green lawns. You can even try your hand at making your own unique blend!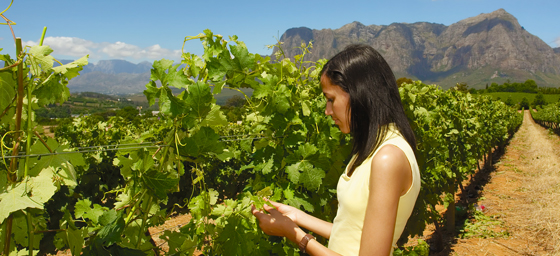 But it's not all just boozy lunches and laid-back wine tasting. Stellenbosch has plenty to offer art lovers, historians, and outdoor adventurers alike.

Take a tour of the impressive Stellenbosch Village Museum for in-depth insights into the history, architecture and culture of the town. Meander through four houses of historical interest, each of which tells the fascinating story of different periods in the history and development of Stellenbosch and its people. Be inspired by meticulously restored and historically accurate refurnished houses dating from 1709 to 1850.

Thanks to the vibrant student culture of the University of Stellenbosch, the town comes alive at night with plenty of pumping bars, restaurants and clubs. Sports fans can also head to one of many local bars where beer, biltong and rugby are the name of the game.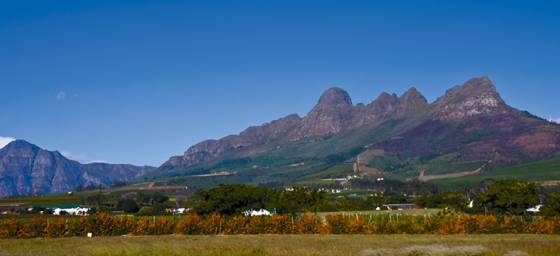 Outdoor enthusiasts will have plenty to do amidst scenic fynbos, rolling mountains and verdant vineyards. Go hang-gliding, horse riding and hiking or take it to the extreme with adrenaline-pumping abseiling, mountain biking and a kaleidoscope of other exciting outdoor adventures. Golfers can also tee off at three championship 18-hole golf courses.

From leisurely wine-tasting, captivating culture and a wealth of history to outdoor adventure, lively nightlife and more, Stellenbosch is a town well worth a visit.

Contact a Flight Centre travel expert to book your holiday in the City of Oaks today!
Find out more, talk to a Travel Expert
Our consultants:
Can find packages exclusive to Flight Centre to save you money
May help find deals with your preferred airlines and hotels
Can suggest other ways to experience your holiday, such as a tour