Bush Breaks
Unleash your wild side with an unforgettable bush break. From spotting the Big Five to viewing the smallest of birds and reptiles, a local safari offers everything you need to relax and unwind outside of the city. Whether it is the dense thickets of Kruger National Park or the open plains of the Kalahari, South Africa's exceptional game is sure to delight!
Getaway from it all in the immense bushland of Kruger National Park. As the nation's largest game reserve, Kruger is world renowned for its beautiful landscapes and wildlife. Go on the holiday of a lifetime at one of the five-star private concessions. Boasting luxuriously appointed accommodation, personalized game experiences and mouth-watering culinary creations, this is the ideal location from which to view local wildlife. For those that like a more rustic experience, pack your gear for one of the Bushveld camps. Listen to the sounds of the bush beneath shining stars, relax by the fire and get up close and personal with nature.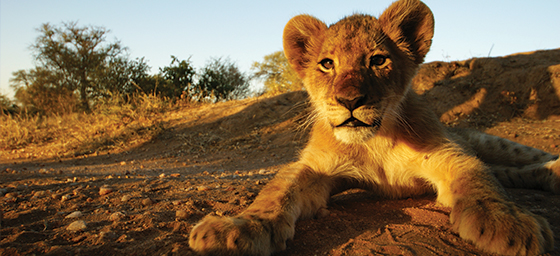 For an entirely different game experience the arid landscapes of the Kalahari Desert, offer game enthusiasts a unique holiday. Home to many migratory birds and animals, and famed for it's skilled local bushmen, the Kalahari is also home to rare and beautiful wildlife. Spot the scarce black-maned Kalahari Lion or try and catch a glimpse of the elusive African Wild Dog.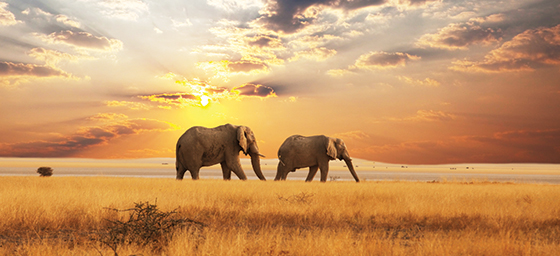 If you're looking for all the adventure of the bush but would like to stay closer to home, try the rolling hills of the Pilanesburg National Park. From exquisite lakes where you can find extraordinary water birds to rocky outcrops hiding the predatory Leopards to grasslands where herds of African Buffalo graze, the Pilanesburg is packed with all your favourite big and small game.
Find out more, talk to a Travel Expert
Our consultants:
Can find packages exclusive to Flight Centre to save you money
May help find deals with your preferred airlines and hotels
Can suggest other ways to experience your holiday, such as a tour