Leave your business travel to the experts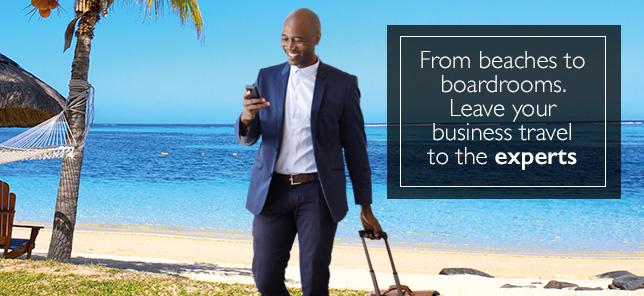 With over 20 years' experience bringing you the best value holiday products, your trusted name in retail travel can now deliver a business travel solution to meet your needs.
When you have a growing business you need to rely on fast, efficient travel planning that's cost effective and hassle free.  Flight Centre Business travel (FCBT) can do this all for you, offering:
Specialist service
You'll get your own experienced travel manager who will do the work in searching for your flights, hotels and car hire and visa requirements, taking the hassle out of business travel planning. Your dedicated account manager will deliver a 2 hour turnaround time on your requests and give you 3 options.
Flexible payment options
We'll help you manage your cash-flow with a range of payment solutions, from travel lodge cards to bill backs and even the option of an interest-free credit account. Plus, we will never lock you in with a contract.
Free after hours assistance
Struggling with last minute changes? We're available 24/7, meaning you'll always have specialist support where and when you need it. 
Unbeatable travel deals 
You'll have access to the widest range of business and leisure travel deals at the best rates on the market. Our specialists have access to the widest range of travel products from complicated multi-stop flights to hotels, car hire, insurance and more.
And, don't forget, there are a whole host of other benefits when you partner with FCBT for your business travel management… Click here for 8 ways we can help you!
Don't wait - get in touch with us TODAY on 0877 40 51 61.