International Tipping Guide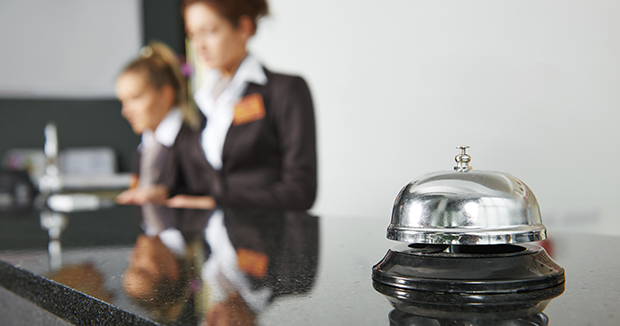 Travelling to foreign countries for business often leads us into situations that could be a little uncomfortable due to some foreign customs. One of those unspoken customs is when, why, and how much to tip for service you receive when travelling overseas. Take a look at these global destinations and their tipping customs for a smoother travelling experience.
United Kingdom
The United Kingdom features a similar tipping system as found in South Africa. It is common practice to tip waiters, taxi drivers and porters. However, there are a few differences that you need to remember when visiting the region.
Pubs: offer to buy the barmen a drink instead of leaving cash for them
Gastro-pubs: 10% of the bill
Restaurants: make sure a service charge is not included in the bill and if not, it is usually customary to tip no less than 10%.
Taxi Drivers: licensed and metered taxis will usually be tipped at 10% of the total fare
Hotel Porters: £1-£2 is customary when they help you with your luggage
Cleaning Staff: at your discretion, a bank note can be left on departure
Salons: stylists usually expect a tip of 10% of the total charge
United States
In the US, a general rule of thumb is that if someone assists you in one way or another, you should leave them a tip. Generally, 15 – 20% should cover you for most situations.
Taxi: 10-15% of the fare
Porter: $1-$5 per bag
Housekeeping: $1-$5 per day
Room Service: 10-15% of the bill
Valet: $1-$5
Bar Tenders, bar wait staff: $2-$3 per drink
France
In France you can expect to receive a 15% charge added to your bill for the service you receive. Often, local customers will add an additional 10% on top of this, however this is not compulsory or expected. If you want to offer an additional tip, simply leave the cash on the table after your meal.
Other tipping situations could include:
Coat check: 1€ per coat
Taxis: 1-2€
Bellman: 1€ per bag
Ushers: 1€ per person
Germany
In Germany there are certain situations where tipping is expected. For a taxi driver you can round off to the nearest note, and in restaurants you would be expected to tip 10% of the final bill for excellent service.
Porter: 1-3€ per bag
Housekeeping: 3-5€ per day
Concierge: 10-20€
Dubai
When in Dubai, it is not necessarily customary to tip service staff, unless you feel that you received exceptional service. Rather ask your waiter or waitress if they are allowed to accept tips, and if so, leave them with about 10-15% of the total bill.
Taxi driver: Round up to the nearest note
Food delivery: Round up to the nearest note
Valet parking: $5-$10
Bellboy: $5-$10
China
It is not customary to leave a tip in China, though some high-end restaurants will add a 10-15% service charge to your bill.
Nigeria
Tipping in Nigeria is customary, but keep in mind that service charges may be added to your bill, so double check this before providing additional tips. If you are in a metered taxi, a tip may be provided upon arrival at your destination.
Tipping situations:
Restaurants: 5-10%
Taxis: 5%
Hotels: 5% for exceptional service
Australia
All workers in Australia are required by law to earn a liveable wage, therefore tipping is not expected under any circumstance. However, if you should feel the need to tip for exceptional service, anything more than 10% would be out of the ordinary.
Mozambique
When in Mozambique, it is customary to tip for services, however it is solely at your discretion, provided you are satisfied with the service received. Restaurant, Bar and hotel staff will always appreciate the tips they receive.
Tipping scenarios in Mozambique:
Restaurants: 10%
Hotel Porters: R10 per item
Tour Guide: Between R40 and R50 per day.
Namibia
In Namibia, you would do well to practice patience when receiving service in a restaurant, hotel or other establishment. Tips will however, always be appreciated.
When it comes to tipping in a foreign country, you should leave behind your perception and understanding of tipping in your own country, and familiarise yourself with foreign customs and tipping practices. Use our handy tipping guide next time you travel to ensure you're not under or over tipping the servers you encounter. This should be one custom you no longer need to worry about when travelling overseas.
Tipping scenarios in Namibia:
Restaurants: usually 10% is customary
Car Guards: at your discretion
Porters: at your discretion
Read More about these Business Destinations