Hotels in Africa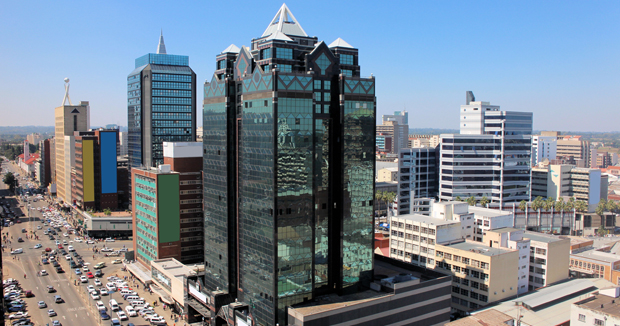 As business opportunities in Africa continue to grow, so too has the need for convenient, affordable and accessible accommodation. Given that six of the world's 10 fastest growing economies over the past decade have been in sub-Saharan Africa, it's little wonder that hotel groups are rapidly expanding their footprint across the continent to keep up with demand. Business travellers also have a broad range of accommodation requirements, from budget-friendly 3-star options to more luxurious hotels and resorts. To this purpose, many of the leading hotel groups are broadening their offering to include accommodation options that suit every type of traveller.
For your convenience, we've put together a list of the leading hotel chains in Africa as follows:
Protea Hotels
Protea Hotels boasts an impressive footprint with over 116 hotels across the continent. Their locations include Kenya, Malawi, Namibia, Nigeria, Tanzania, Uganda, Zambia and South Africa. The Group comprises three brands, namely mid-market Protea Hotels, 5-star African Pride Hotels, Lodges and Country Houses, and upbeat Protea Hotel Fire&Ice!, which caters to a younger trendy market. As a new acquisition of Marriot International, Protea Hotels is set to grow its offering even further. 
African Sun Hotels 
African Sun has a strong presence in Africa, with hotels and resorts in Ghana, Nigeria, Botswana, South Africa, Zimbabwe and Zambia. Its extensive portfolio is strategically positioned across the continent to offer a range of luxury accommodation to business and leisure travellers alike.
Sun International
The Sun International Group is one of Africa's foremost hotel groups. The chain features a diverse por​tfolio of properties including 28 hotels, 12 casinos, and luxury resorts in 7 African countries. Their offering ranges from mid-market hotels to premium 5-star resorts in South Africa, Zambia, Botswana, Namibia, Lesotho, Swaziland and Nigeria.
Southern Sun
Southern Sun offers a total of 90 hotels which are operated under a number of brands across South Africa, Kenya, Zambia, Seychelles, Tanzania and Mozambique. These include Southern Sun Hotels and Resorts, Southern Sun Lifestyle Resorts, Holiday Inn, Garden Court, SunSquare, StayEasy, InterContinental Hotels and Formula1. The Group has further plans to extend their offering into a number of other African countries in the near future. 
Tsogo Sun
Tsogo Sun features over 90 hotels and 14 casinos located in key areas across Africa.  Their African footprint currently spans across Kenya, Mozambique, Nigeria, Tanzania and Zambia. This portfolio includes a range of options from pocket-friendly hotels to more upmarket accommodation.
International Hotel Groups
Encouraged by the ever-increasing interest in business travel to Africa, a number of leading international hotel groups have turned their attention to expanding into Africa. Some of these enterprising investors include the Accor Group, Hilton, InterContinental Group and Rezidor Group. The Accor Group aimed to open over 40 new hotels across Africa in 2014, while Rezidor has undertaken a project to open 7 new locations in 6 different countries with a focus on business travel. 
Since opening its first African hotel in Cairo over 50 years ago, Hilton has expanded its offering to include 33 hotels in 12 countries. A number of these are strategically located in South Africa, the Seychelles, Equatorial Guinea and Namibia. 
With the ongoing growth of the hospitality industry in Africa, business travellers are sure to benefit from the increase in accommodation options. This far more efficient, convenient and versatile travel style is going to go a long way towards making business in Africa a real pleasure.